No More Merlot: Red wines that will make you seem knowledgeable
---
If you've felt the flush of embarrassment when ordering and tasting wine, you're certainly not alone. Even those more familiar with the world of vinology will admit to leaning on the odd buzzword. As with most topics, the key to becoming truly informed often boils down to time, energy, and practice. In other words, to cultivate your oenophilia, a good start would be to drink as much as you can get your hands on — so long as each taste is of something new, of course.
Figuring out where to start can be a bit of a headache though. That's why we've curated a streamlined list of red wines with fascinating history and character. If you're keen to improve your knowledge (and impress others with it), our pan-European guide to unsung red wines is the best place for you to start.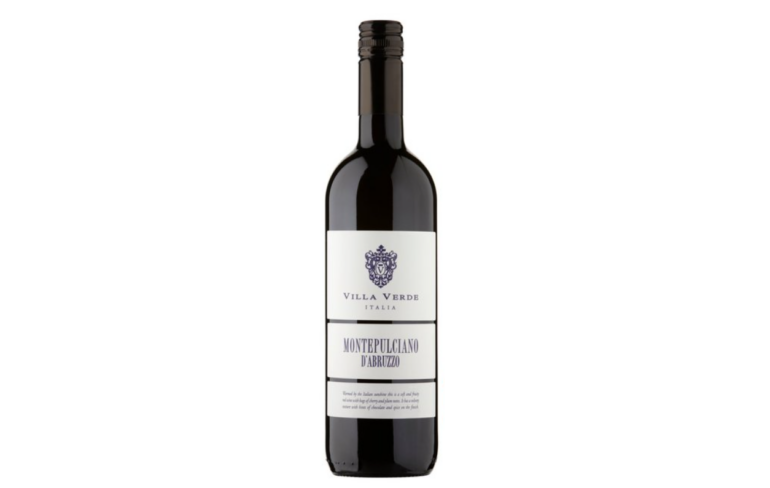 ---
1. Montepulciano D'Abruzzo
---
You may have occasionally spotted this wine hanging around the odd supermarket shelf, but in its home nation of Italy, Montepulciano is celebrated for its bold and sumptuous character. This dark grape (or 'varietal' if you want to get with the lingo) comes from the eponymous region on the Adriatic coast, and is renowned for its thick, fleshy skin.
What these vineyards tend to yield is a well-rounded and medium-bodied wine, usually on the dry side, notable for its acidity. However, it is also marked by softer tannins and bold and juicy black fruits, with hints of Mediterranean herbs such as oregano and thyme.
When waxing lyrical about this signature Tuscan grape, however, be sure not to conflate it with another variety. As Pasta Evangelists explain, Montepulciano d'Abruzzo is often confused with a Sangiovese from the Montepulciano area of Tuscany. They might bear similar names and origins, but the Italian cuisine experts clarify that the former is more of a rarity. In fact, "the two are hardly connected now – Montepulciano grapes used to be commonly planted around the town but, today, Sangiovese has taken over."
---
2. Refosco
---
The dark red Refosco is grown in a region that transcends the borders of Italy, Croatia and Slovenia. While there are a few sub-types (the name actually refers to a family of grapes) this variety is known for its tannic acidity and strong fruity flavour. This is no doubt due to its longer maturation process — namely, the maceration (breaking down of the skin), in both barrel and cask — before it's finally corked.
According to Casa Vina: "The late-ripening grape variety Refosco dal Peduncolo Rosso is known for producing full-bodied wines with high levels of acidity, a slightly herbaceous nose, and tannins, and is frequently blended with other grapes, including Cabernet Sauvignon." Its flavours typically include a combination of juicier fruits, such as plum, cherry and dried berries, along with peppery spices, anise, espresso and incense.
What is it that makes Refosco such an outstanding wine? For starters, it achieves the rare feat of packing both depth and acidity. Having been drunk for hundreds of years due to its palate-cleansing properties, its robust fruitiness complements the signature meaty and cheesy dishes of Italian cuisine. In short, you won't need to push the boat out to get the most out of Refosco — your next pizza or pasta dish will make a fine pairing.
---
3. St Laurent
---
Though Austria is not typically renowned for its wine, the rare variety of St Laurent has its fair share of die-hard advocates. As Wine Lovers explain, St (or Sankt) Laurent is mostly planted "in Austria's Niederösterreich und Burgenland regions, where most of the country's red grapes are grown. It's common also in the Czech Republic, and turns up occasionally in Germany's Pfalz region and even occasionally in cooler New World locations like Canada and New Zealand."
What makes St Laurent such a treat is its blending of delicate tannic quality, floral and fragrant aromas and muskiness. Wine Paradigm adds that, when produced from old vines, the yield displays even more "sensuality, minerality and depth of character". Despite DNA research, vinologists still can't establish the ancestry of this grape — prompting a heated debate over whether it is actually the offspring of Pinot Noir.
The next time you're preparing a delicious dinner of dark meat, aromatic curry or sausage pasta, try pairing it with this wine. Perhaps you can use this as an opportunity to inform family, friends or love interests of St Laurent's unique terroir (growth environment) and obscure origins.
---
4. Gorgollasa
---
This Mallorcan red hails from the Spanish Balearic Islands, and was nearly extinct until its resurgence in the 1990s. Boasting vibrant aromas, gentle tannins and a touch of acidity, it's no wonder that the revival of this particular grape has marked the comeback of Mallorcan wine in the 21st century. As the Thinking Traveller explains, this re-evaluation was inspired largely by the island's oldest winery, Bodega Ribas. Today, there are around 2,000 vines of this variety sprawling across the region.
Gorgollasa tends to be dry and mature, achieved through its barrel ageing process — though makers prefer to use big 500-litre containers to prevent it from oxidising. Similar to St Laurent, many compare it to Pinot Noir for it being gentle, fruity and fresh. In terms of food pairing, mature cheeses, red meats such as beef and veal make for a delectable combination.