How to choose the right frame for your artwork
| Featured Article |
Buying posters and artwork is one of the most common ways that property owners and renters decorate their homes, allowing them to customise their living space and put their own stamp on a property. However, there is more to displaying artwork in your home than simply picking up a print and working out the best place to hang it. The most important factor you might not have considered is the kind of frame in which to display your artwork.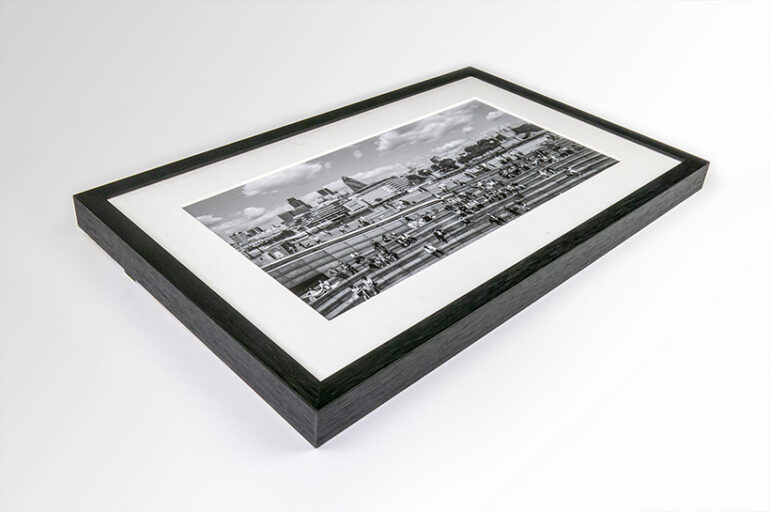 As Martin Kotler, the frame conservator at the Smithsonian Museum puts it, an artwork's frame is "the mother holding its child," at least in a gallery setting, and can add a complementary visual context to the image itself. But even outside the rarefied confines of galleries and museums, choosing the right frame for hanging art at home can help draw visitors' attention to a painting or print in a way which the artwork itself cannot. Read on to discover what you should consider when choosing a frame for the art in your home.
---
Pick a frame style which goes with the artwork
---
You'd be forgiven for thinking that a frame is a means to an end — simply a convenient mechanism for hanging your art on your walls — and that, consequently, any frame will do. However, this is simply not the case and you should always endeavour to pick a frame which will match the work it will be surrounding.
Indeed, there are a huge range of framing styles to choose from, each best suited for different types of artwork. Not only can you pick up a frame in materials ranging from luxury wood to sleek, modern metal, but the design of the frames themselves will also suggest the right kind of art to place in them. As Soho Frames notes, choosing a flat float — which leaves a gap between the art and the covering glass — is "industry standard", protecting your artwork from being directly damaged. Meanwhile, a classic mounted frame with a text box is perfect for displaying photos, leaving room for a caption and allowing you to add written context to your most special snapshots.
---
Be mindful of the colour of your frame
---
Choosing a frame should be no different from picking out any other decoration for your home, in the sense that your decision should always be informed by the colour scheme and design style of the room in which it will be displayed. Think about what you want your frame to achieve as a decorative piece — if your room is mainly decorated in muted shades, you may wish to buy a frame which compliments this, or opt for a more brightly coloured frame to offer some kind of contrast and draw more attention to the artwork itself.
Unlike other home decor, though, you will also have to think about how the colour of your frame matches what will go inside of it. A statement frame in a bright colour is all well and good to brighten up a monochromatic room, but if it clashes with the artwork it will be framing, then you may need to think again.
---
Consider the material your frame is made of
---
Your frame's material will generally be determined more by the artwork than your decor, but it's still well worth bearing in mind. The esteemed art auction house Christie's notes that it's important to choose a frame which will match up with the period from which the artwork or print was created, but you can think about this in a far more broad sense. After all, if you're hanging up a poster of a Monet, it would be ridiculous to put pressure on yourself to find a 19th century frame to match!
Instead, a good rule of thumb is to choose a wooden frame for more classic-looking artwork, and a bolder metal frame for modern art. Similar rules apply for photography, with abstract images best complemented by a metallic border, and more ornate wooden designs suiting landscapes and warm portraits.