Could The Wing's first London branch help women in the city thrive?
---
US women's workspace giant The Wing has gained huge traction since its formation in 2016. With around 10,000 members, it is noted for its string of high-profile supporters including the likes of Meryl Streep, Nicole Kidman and Reese Witherspoon. Marketed as "a space designed for women with a women's focused mission", The Wing creates a community where women can work together away from the male-dominated office culture prevalent in the US.
And in summer 2019, the company opened its first UK space in Fitzrovia, London. This is one of the UK capital's most thriving business regions, with "its central London location [making] it an ideal breeding ground for innovation" according to office space provider Landmark. As such, it is the perfect place for The Wing's inaugural UK branch. This move was met with much enthusiasm, including from prestigious women's publications such as Vogue and Elle.
The Wing's presence in London is significant in light of the city's own "alpha male" culture, with sexual harassment and discrimination against women rife. Workspaces like this give women the opportunity to leave mixed-gender offices and flock to a more female-friendly environment instead. However, the Wing has come under fire for issues including elitism and discrimination. Can the company truly help empower women in London or are its flaws too pronounced.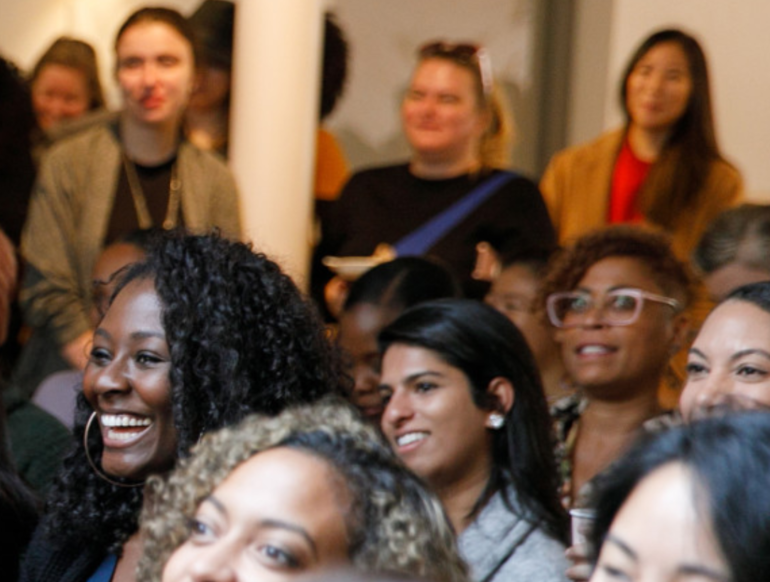 ---
The Wing can empower women
---
The Wing's clubs are generally labelled as workspaces but also function as community spaces where women can come to eat, socialise, shower, nap, get changed and more. This was borne out of co-founder Audrey Gelman's frustration at having to get changed in Starbucks bathrooms for work meetings during her time as a press secretary and political consultant. Finding this degrading, Gelman wanted somewhere that like-minded women could go during workdays.
The company aim is to create an empowered community where "members can talk, exchange, learn and lean on each other". Amenities like nursing rooms for mothers and beauty rooms have been incorporated to make life easier for women, while another part of The Wing's appeal is its members-only events which have previously featured A-list speakers including Hillary Clinton and Jennifer Lawrence.
Many believe that the creation of The Wing is another sign of the feminist revolution happening in America alongside landmark events like the #MeToo movement and the country-wide Women's March against Donald Trump's inauguration as POTUS in 2017. US politician Alexandria Ocasio-Cortez described The Wing as not just a functional space but a symbol of what's happening in the USA, calling it "one of the most potent forces that we've seen emerge in politics".
It has the potential to spark huge change—as pointed out by female politician Stacey Abrams: "By introducing their members to women candidates who care deeply about the issues that impact them, The Wing has helped foster new networks and inspire political engagement."
---
Doubts remain over the workspace
---
Though The Wing claims to promote equality and empowerment, many critics have accused the organisation of elitism over its admissions criteria. Despite initially claiming no applicants are rejected, company attorneys have stated that the membership process is "highly selective" and that "only around 40% of applicants are admitted".
High costs will also prevent plenty of women from signing up—monthly London memberships are £170 for access to one location and £240 to use all clubs. With women overrepresented in low paid jobs, this supposedly empowering initiative has clearly not been launched with them in mind.
The Wing was also subjected to a New York City Commission On Human Rights (NYCCHR) investigation in 2018 over its women-only policy. which people have criticised as being discriminatory. As stated in a petition advocating the NYCCHR case: "A woman-only business not only discriminates against men, but also all other people who don't identify as women." The Wing has since adopted a more inclusive membership stance and staff are trained "not to make assumptions about someone's identity".
Another problem is its attitude to race as, by the founder's own admission, The Wing hasn't done enough to welcome women of colour. In May 2019, after a black Wing member and her guest were racially abused by another member, the company failed to ask the assailant to leave and merely offered the victims a free meal as compensation. This incident led to a spate of black members quitting the community, with Grant herself commenting: "It was another example of white women's comfort prioritised over black women's pain."
---
More women-focused workspaces can only be a good thing
---
The fact that such a prominent female-focused company has opened in the UK is a positive, especially as The Wing is at the forefront of pushing feminist issues across the pond. As explained by Amy Nelson, founder of fellow female-forward workspace company The Riveter: "If you go into a space with you in mind you're more likely to speak up and more likely to lead. Women need these spaces."
That said, it's clear that The Wing isn't perfect and can refine its business model. While it's certainly doing a lot to be more inclusive, it could take a leaf out of Marguerite's book in regards to its membership model. A women's network for those who work in the visual arts, Marguerite offers five membership packages at different price points, enabling those with various incomes to become a member. Having a similar strategy would certainly help The Wing fend off accusations that it's elitist.
Ultimately, what The Wing stands for is forward-thinking and an antidote to the male-dominated professional spheres that currently exist in London. If it can help empower more women in the city, then the company's launch here can only be a good thing.