Chablis en vogue: What makes the French wine so special?
---
In the 1960s, Chablis was home to just 500 hectares of vineyards. However, by 2018 the area of Burgundy region taken up with growing wine had risen more than tenfold to 5,600 hectares. This accounts for around 23% of Burgundy's vineyards in total, and the region is considered by many to produce the world's finest expression of the Chardonnay grape.
Despite using Chardonnay, Chablis doesn't conform to the traditional flavour profile of the grape. Instead, Chablis is defined by its steely taste which makes it the perfect accompaniment to seafood or white meat. The region has four appellations, with the most lauded being its Grand Crus, which account for less than 2% of production. Others consider the Premier Crus in the same bracket, and it makes up just under 15% of the region's total wine production, while Chablis, the largest appellation, accounts for 65%. Petit Chablis makes up the final 18%.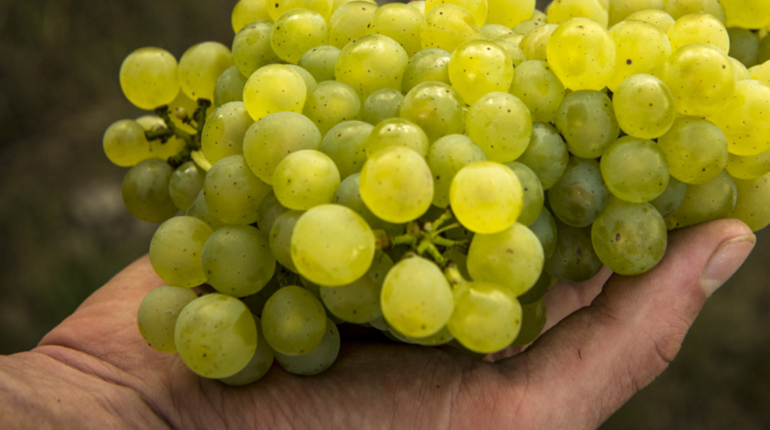 The wine has enjoyed an upturn in popularity in recent times, scooping award after award, and producing around 40 million bottles a year to meet rising demand. Wine critic Neal Martin succinctly summed up the wine-drinking public's fondness for Chablis, when he remarked that "In talented hands, Chablis can satisfy both the senses and the intellect". But what exactly is it about the French wine that makes it so special?
The terroir
While the terroir obviously plays a huge part in the flavour of any wine, it's crucial when it comes to Chablis, especially the region's unique Kimmeridgian limestone soil. Chablis is essentially an old seafloor, which means that much of its soil is interspersed with fossilised seashells and pieces of marine skeleton, all of which gives the wine its distinctive saline flavour and acidic character. Burgundy's northern location also means that the grapes ripen more moderately, creating a lighter body overall.
The ageing process
Unlike other Chardonnays, Chablis is rarely fermented in oak tanks. By instead using steel, winemakers can preserve a lot of the wine's minerality and the soil's unique character, as well as allow its fruity flavours to shine through, with oak having the tendency to be overpowering. While some Grand Cru Chablis do still see the inside of an oak barrel, this is the exception rather than the rule.
The grape
It might seem strange that part of what makes Chablis so unique is Chardonnay, considering it's one of the world's most common wine varieties. But while the region's terroir and the winemaking are the distinguishing factors here, it's important to remember that these are being expressed through the Chardonnay grape itself. Other grapes simply wouldn't be able to absorb and reflect Chablis's terroir so well.
---
What are some of the best vintages from recent years?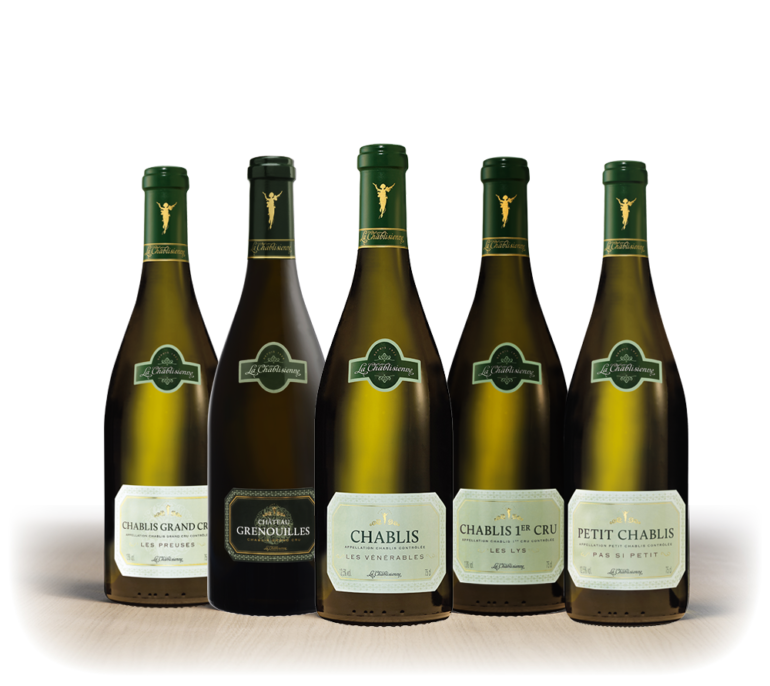 Domaine Bernard Defaix, Bougros, Chablis Grand Cru, 2017
This 2017 vintage is characterised by its fruity taste and an intense, spicy finish. Due to the wine being fermented and aged in oak barrels, hints of wood also come through, which is unusual for Chablis.
---
Domaine William Fèvre, Bougros "Côte de Bougerots", Chablis Grand Cru, 2016
The 2016 Chablis Grand Cru Bougros Côte de Bouguerots is noted as being particularly energetic. It boasts classic Chablis scents, flavours including oyster shell, white peach, and flint, and a saline finish.
---
La Chablisienne, Dame Nature, Petit Chablis, 2015
For a quality Chablis with a friendlier price tag, this Petit Chablis is just the ticket. With hints including pineapple, lime, and mango, it is bursting with flavour.