Ben Andrews on Farming, LGBTQ+ & Belstaff
Featured Article
Farming is an integral part of the landscape in Herefordshire, but what are the realities for a gay farmer living in a relatively closed off community?
Ben Andrews runs his family farm in the heart of rural Herefordshire. At 36 years old, he has managed to find love and happiness and now, with a strong social media following behind him, is looking to make strides for LGBTQ+ acceptance in rural communities.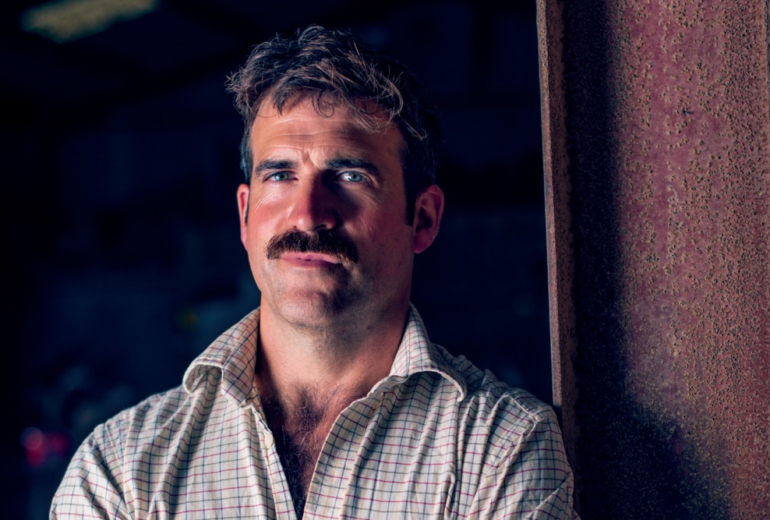 On Farming
"My dad lived here all his life, I've lived here all my life… it's in my bones," says Ben of his farming heritage.
The farming line stretches further than that, however, with Ben's grandparents having been farmers as well. Aside from his time at Edinburgh University and a single year in London, Ben has stayed true to his Herefordshire roots.
As what life is like as a gay farmer, Ben recommends looking to his favourite movie.
"My favourite film is God's Own Country. I've watched it three times, and every time, it gets me a little bit emotional because it's so real. It's the most accurate depiction of being gay, being a farmer and being a gay farmer."
On LGBTQ+ Issues
On a personal note, Ben knew finding the man of his dreams would be tough.
"I always wanted to be back at home farming, but I knew from years of growing up that trying to find your life partner in Herefordshire was like finding a needle in a haystack."
Luckily for him, his time in London saw him meet his husband, John, and the pair moved back to the farm in 2007 and have enjoyed country life ever since.
More recently, having gathered over 13,000 Instagram followers, Ben set up Agrespect with some friends in 2018. Agrespect is a rural LGBTQ+ network, one of the first of its kind, developed to promote the countryside as a vibrant and welcoming place for all, irrespective of ethnicity, gender or sexuality.
"I'd like to think that me coming out in our county has helped someone else come to terms with it and do the same."
Through his work with Agrespect, he may well have achieved plenty more than that.
On Belstaff
With his heightened profile in the both the gay and farming communities, Ben was recently selected by Belstaff to be one of their brand ambassadors, and it prevails that it's not only farming that runs in the family.
"I found my grandfather's old Belstaff jacket," Ben explains. "I gave it a good wash off and a rewaxing, and it's as good as new."
So, a fashion ambassador, a social media influencer and a difference maker in the LGBTQ+ world?
Not bad for a man quietly running his farm.