Alternative Ways to Tackle the Daily Commute
Are you tired of doing the same commute day in, day out? As convenient as it is to while away that half-hour to the office on the bus or squeeze into busy train carriages, sometimes a change can do you good.
If you want to update your mode of transport to make your morning journey a little different while burning some calories, here are some ideas to get you to work on time in a whole new way.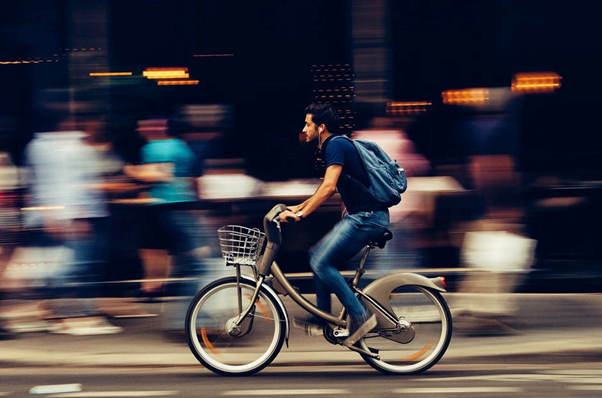 Skating
Since it was first a pop-culture moment in the 1990s, rollerblading has gone on to become popular among commuters. Inline skates allow skaters to build up speed, so they are ideal for those who need to get to the 9am team meeting.
If you like your skates to be in the classic quad style, you can take your pick from an array of styles. The rise of roller derby in the UK means that there are many options out there, so you can select the ones that you think will work well with your office attire.
Cycling
If it has been a while since you were last on a bike, switching your car for two wheels could be a good way to commute. Some of the positives for cycling to work include boosting your health, getting fit and giving you the chance to avoid stressful traffic jams by taking the cycle lane or hopping off your bike and taking a shortcut.
Walking
Invest in some trainers and start walking. We might have been counting our steps for a while now, but walking is one of the most accessible forms of exercise for many of us. Swapping even some of the journey with a walk can help to clear the mind while keeping you fit.
Skateboarding
Whether you know tonnes of tricks or you are happy just to go from A to B, skateboarding is a thrilling way to get around. There are many colours and styles out there to choose from and, like skating, you can personalise every element to make your board totally yours.
Should you prefer to let the board do some of the work for you, electric skateboards like these from SkateHut give you the opportunity to glide to work. With wheels that are designed to withstand a variety of terrains, electric boards are ideal if your commute takes you over soil and tarmac.
Running
Whether you already jog in your leisure time or you have never tried to run anywhere other than for the bus, taking up running is a great workout. Once you have built up some stamina, running a few miles to work and back every day can become an achievable target.
What weird and wonderful ways do you have in mind for getting to work? Why not try some of our suggestions and let us know how it goes?