3 of the oldest bottled whiskies ever released
| Featured Article |
For whisky connoisseurs, it's not enough to have a favourite distillery or brand. Much like oenophiles, those who love a dram will often go the extra mile, and insist upon a specific vintage. However, unlike fine wine, the age of a whisky is determined by the time between when the drink was first barrelled and when it was eventually bottled, rather than the date the aging process was begun.
The age of a whisky will impact its colour and flavour, though this is also determined by the barrel it is stored in, and specifically the type of wood it is made from. Bourbon is generally aged in newly-constructed barrels, and once these are used, they tend to be sent on to scotch distillers, who age their drinks for longer. This allows the drink to be imbued with the flavours which were soaked into the barrel, as well those generated during the aging process.
Older whisky is often seen as more valuable to collectors, owing to not only its rarity, but the unique combination of flavours it acquires during the aging process. However, just because a whisky is vintage, doesn't mean it's guaranteed to be quality. As a one-time master distiller for Maker's Mark told Slate Magazine: "It is possible for a spirit to get too old. Sometimes older is better — but sometimes it's just older."
With that in mind, we've rounded up three of the oldest bottles of whisky ever made, making a point of making sure that its quality lives up to the age and prestige.
---
Macallan 78 Year Old
---
One of the most prestigious distilleries in the world, Macallan has long been touted as the jewel of the Speyside whisky region. As such, their vintage whiskies are highly sought-after, and this 78 year old Macallan from their Red Collection is no exception. The oldest whisky the distillery has ever released, it was casked 1942 and bottled in 2020, and has finally been made available to the public in a limited quantity, and at a premium price tag of £125,000. The bottle is presented in a hand-crafted and stamped oak box, further befitting its prestigious status.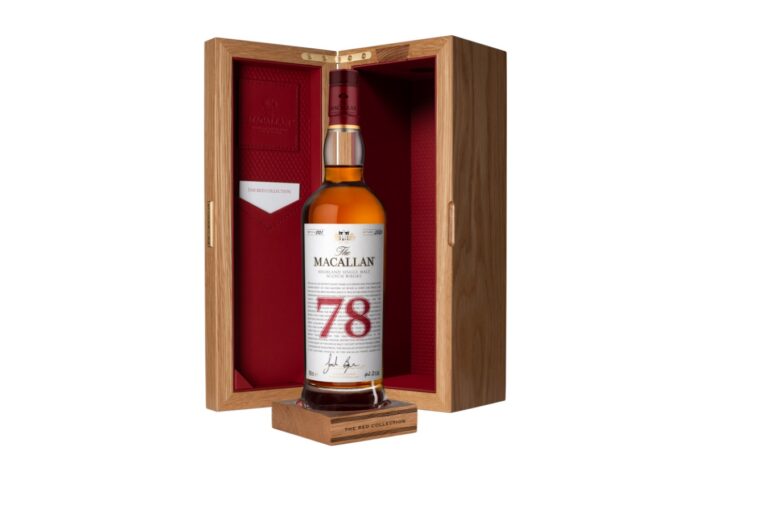 If you dare open the packaging, you'll be rewarded with a luxuriously golden whisky, aged in a sherry cask, whose flavours will take you on a veritable journey across the Scottish coast. Its nose begins with fruity notes, including peach and apple, before taking a decidedly citrussy tone, then darkening into a rich combination of chocolate and oak. Its taste, meanwhile, is extremely warm, beginning with almost festive notes of ginger and nutmeg, which slowly fade into the sugary flavours of baked apple, almond and toffee. All in all, it's a sumptuous blend which more than justifies its asking price.
---
Mortlach 70 Year Old
---
Opened in 1823, the Mortlach distillery is a mainstay of traditional Speyside single malt scotch, and remains a favourite amongst whisky acolytes to this day. Their 70 Year Old Speyside is a prime example of their dedication to the old ways of whisky production, released in a limited run of 54 hand-blown bottles in 2010, having been casked in 1938.
Those who could spare the £10,000 asking price could enjoy a less intense flavour than the Macallan, offering a smoky flavour with hints of tobacco and fig, and an aroma of cherry, orange, and coconut. Some vendors have also recommended adding a dash of water to the glass, which renders the whisky's sweetness into a more complex, sour flavour, more reminiscent of the drams enjoyed in the mid-20th century than those we are used to in the present day.
---
Karuizawa 1964
---
When you think of whisky, your mind immediately goes to Scotland for scotch, or the American south for bourbon. However, some parts of the world are so dedicated to the drink, they've developed booming industries of their own to leave an impression, and Japan is probably the country most dedicated to the craft. Indeed, many of its instigators made the pilgrimage to Scotland to learn from the masters, though some of the best known distilleries have also fallen as silent as their Highland counterparts.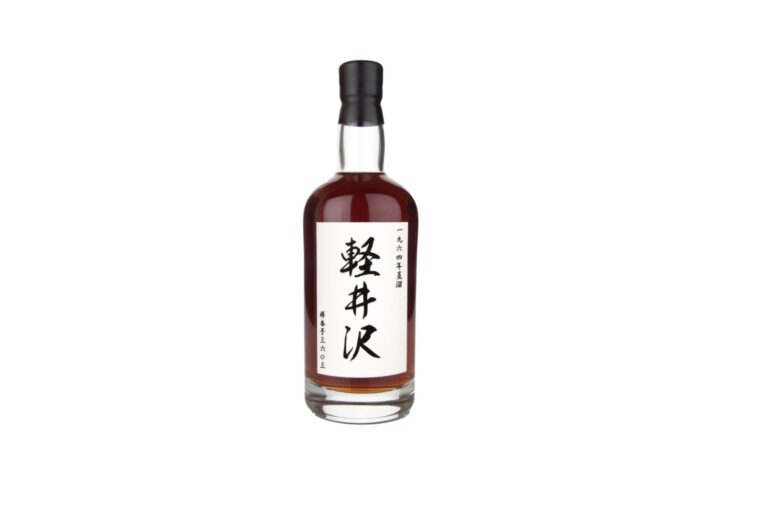 Karuizawa is a case in point, pivoting from a vineyard to a distillery in 1955, and dedicated to taking an authentic approach to scotch. Sadly, they ceased production in 2001, and officially closed their doors a decade later. However, one of their most legendary bottles was first distilled in 1964 and bottled the year after the distillery shuttered. Released in a limited and numbered run of 143 bottles, the 48-year matured whisky is rarely seen for sale, and at time of writing, can be yours for almost £41,000.