What to wear to Badminton Horse Trials
Our style guide to help you decide what to wear to Badminton Horse Trials in 2019…
---
*** Weather conditions update for 2019 ****
While there have been some showers during the last few days, the ground is holding up well and it is not muddy. Wellies are not required and the conditions are set to be pleasant over the weekend. We recommend layers as there is a breeze at times, but when the sun is out it is warm.
---
Yes, it is nearly that time of year again! The British Summer Social Season is almost upon us and what to wear to Badminton Horse Trials is something to think about ahead of the famous equestrian event, which begins next week.
The Mitsubishi Motors Badminton Horse Trials is a popular occasion on our British Summer Social Season Guide. It is set to be one of the main highlights of The Season again in 2019. It attracts some of the best event riders in the world and provides a great day out for spectators.
Aside from the sporting action and world-class competition, the event also offers a wonderful opportunity to escape to the British countryside and it has become increasingly popular for newcomers to the sport to attend. There is plenty on offer for visitors and you can browse the vast shopping village, admire arts and crafts displays and enjoy delicious cuisine.
Our coverage of the event always proves tremendously popular and many of our readers are keen to make a debut visit to Badminton this year. We are always inundated with questions about how to dress appropriately for such an occasion and people want to know what to wear to Badminton Horse Trials.
In short, there is no official dress code. This is a relatively relaxed event to attend. It is best to embrace a stylish country look. If you need some tips for the overall style vibe, tweeds, layers to stay warm, smart tailoring, casual-wear and comfort are all key.
You are likely to be on your feet all day. Some people will dress very casually and wear a simple pullover and jeans. However, others use the occasion to celebrate countryside brands and embrace some of the fashionable pieces that are available from the likes of Barbour, Holland Cooper, Hunter Boots, Burberry and Dubarry.
The weather can vary and some years it can be really warm. At other times there has been heavy rain throughout. So, when you are thinking about what to wear to Badminton Horse Trials, you also need to keep a close eye on the weather forecast and use some common sense.
Whatever your individual style, there are some fundamental and simple tips that you should keep in mind for what to wear to Badminton Horse Trials. Just follow our key pointers below for guidance…
Tip 1
Ladies, leave the stilettos at home
This is more of a rule than a tip. While the racing and polo may look more kindly on such glamourous footwear, you would certainly look out of place turning up to Badminton in high heels. It's all about flats and by that we do not mean ballet pumps. Think chunky soles as seen on equestrian-inspired boots. A pair of Hunter wellies will work well and you will see plenty of Dubarry boots too. If the sun is shining, deck shoes or trainers can provide a lighter alternative. It is a casual occasion.
Tip 2
It's all about layers
Although the Easter sunshine has put us all in the mood for summer, the changeable weather conditions at this time of year mean that you should prepare for all seasons. Ladies can't go wrong with a pair of jeans and an elegant vest top, with jeans and a polo shirt acceptable for gentlemen. However, make sure you also have a warm cardi or jumper with you for a blustery day or a gilet to hand. A light mac or sports jacket will come in handy should the clouds turn black. The Duchess of Cambridge was recently pictured at Burnham Market Horse Trials with her husband and she wore a Barbour jacket and smart-casual attire.
Tip 3
Tweed is in
Whilst it may only have a slight flirtation with the London catwalks each season, tweed is certainly the most fashionable texture in the Cotswolds. A classic cut hunting jacket, such as those seen in the Ralph Lauren collections, will guarantee you look chic among the crowd. This Holland Cooper tweed jacket also caught our eye recently and the British brand has lots of other beautiful pieces that are suitable for countryside events.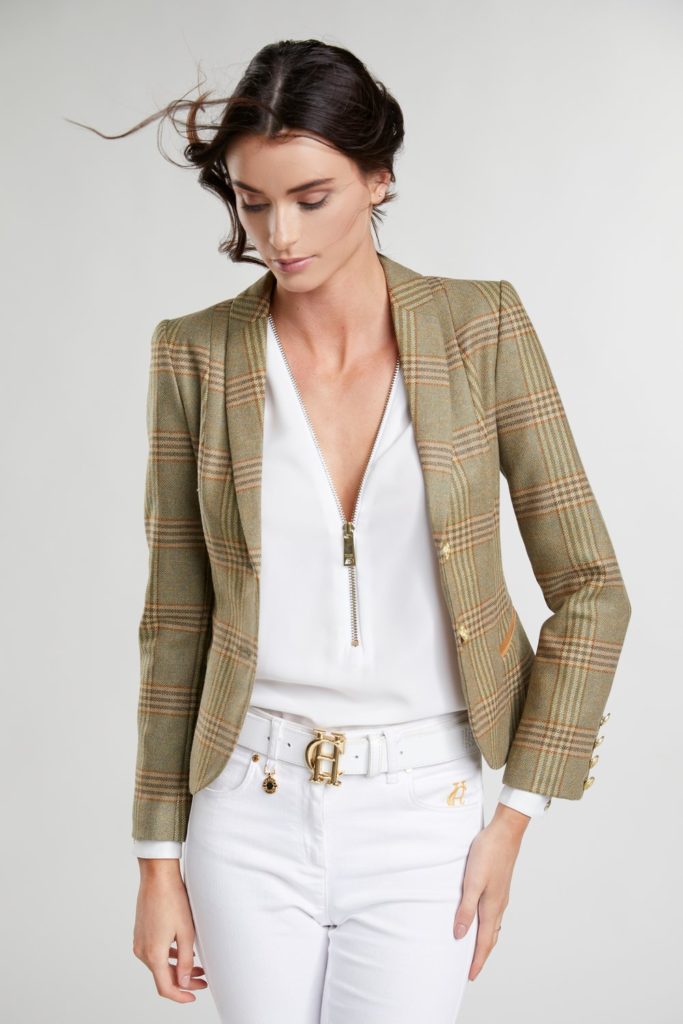 Tip 4
Accessorise with a spacious bag
When you visit Badminton you are likely to leave your car in the morning and not return until dusk. Therefore, a large bag or spacious handbag is a must for carrying all of your daytime essentials. Our recent Spring/Summer campaign for the Kate Negus Lifestyle Collection should give ladies some inspiration and we also loved this look below from the AW18 campaign shoot. The bag in this shot is even named after Badminton.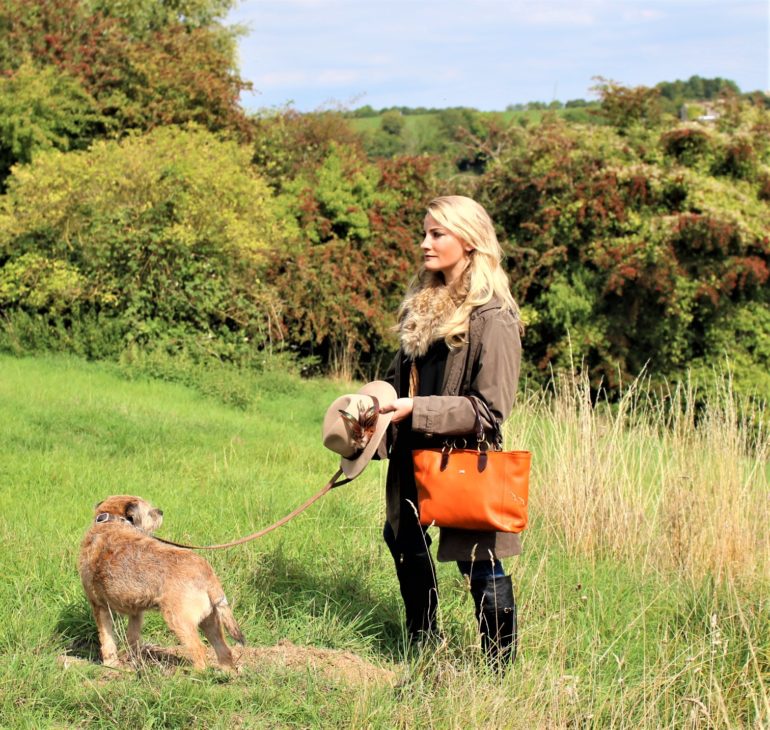 Tip 5
Minimal makeup
While some ladies like to wear quite a bit of makeup for a day at the racing, a light tinted moisturiser, one coat of mascara and a dusting of blusher is fine for Badminton. Go for a classic English rose look – there is no need to go over the top and also going without is fine.
---
What people are wearing
We snapped some looks that were featured at the event…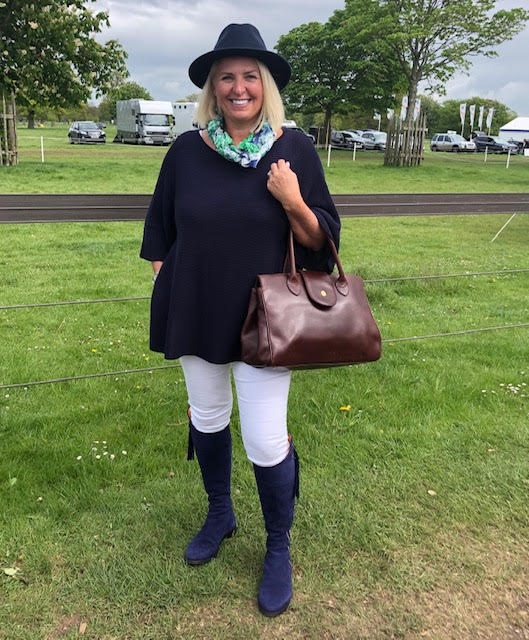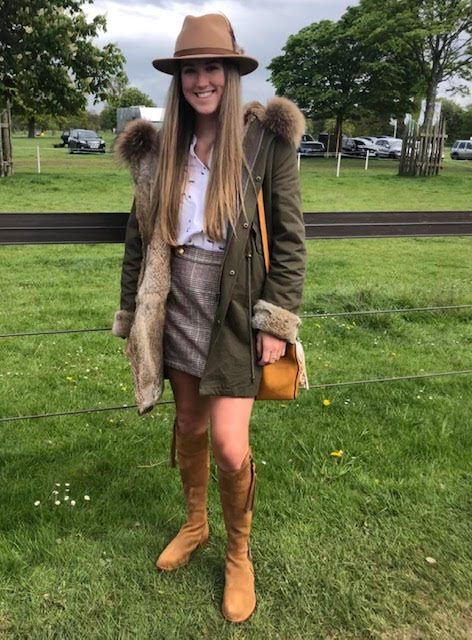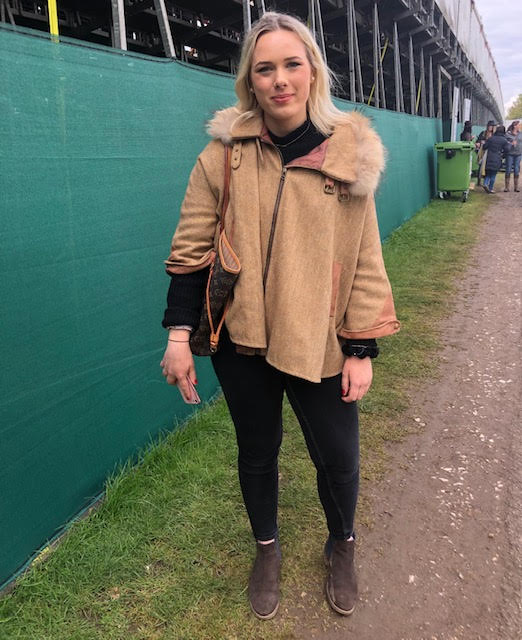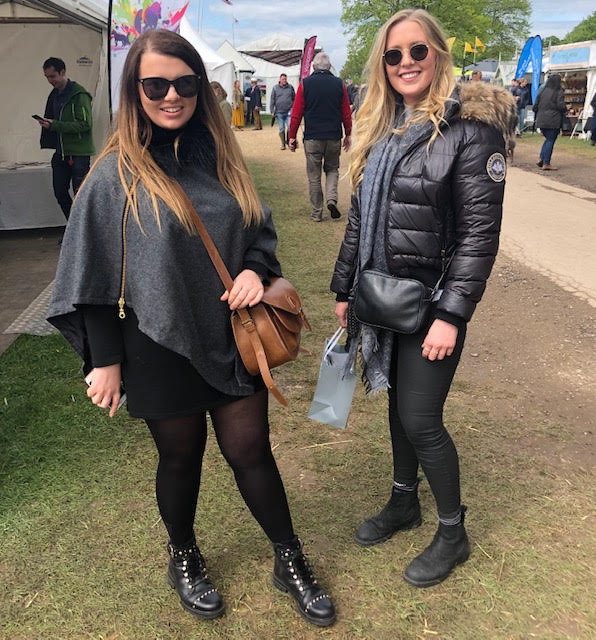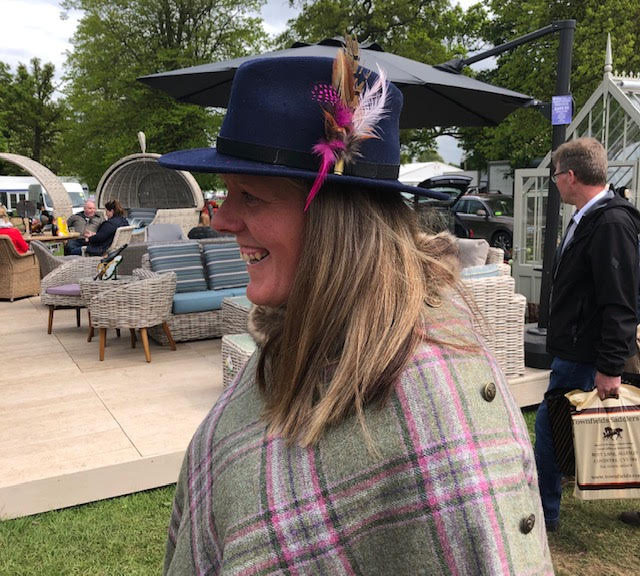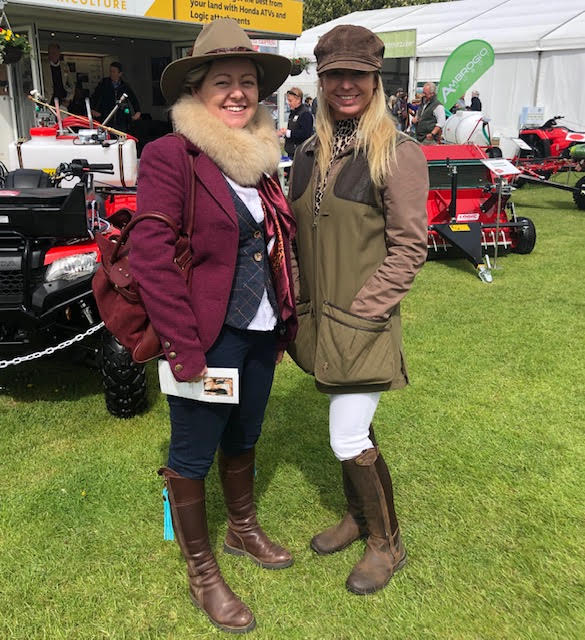 ---
The Badminton Horse Trials Lookbook
If you need some inspiration of how to put your outfit together, take a look at our Badminton Horse Trials Lookbook. This will gives you some ideas for what to wear to Badminton Horse Trials in 2019:
Plan your summer with the help of Sloaney Season and discover more style tips here.