Added on 4 May 2022
TheSloaney
Badminton Horse Trials , Badminton Horse Trials Shopping Village
The Season 2022: Badminton Horse Trials Shopping Village Preview
A bumper Badminton is on the cards. Tickets have now officially sold out for the Mars Equestrian Badminton Horse Trials 2022 for Saturday's cross-country day. The weather forecast looks excellent and don't miss our guide for What to Wear to Badminton Horse Trials if you still haven't decided on your outfit.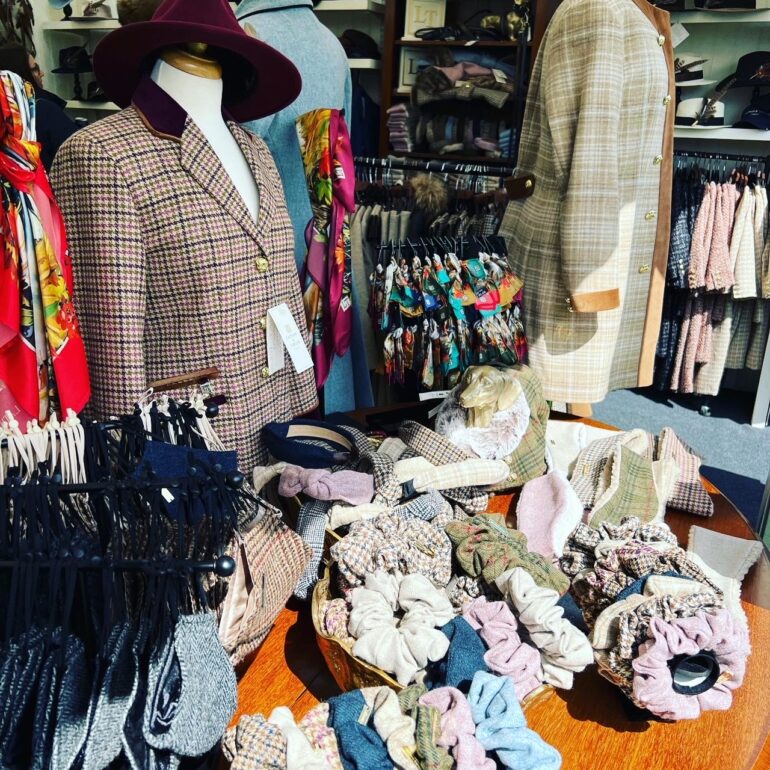 The sun is already shining brightly on the Gloucestershire estate and The Sloaney team have been roaming the shopping village today, with Sarah providing behind-the-scenes footage on our Instagram page (@TheSloaney). It has been busy with early customers and people eager to get ahead of the main crowds. Those planning to visit Badminton Horse Trials Shopping Village over the coming days will not be disappointed.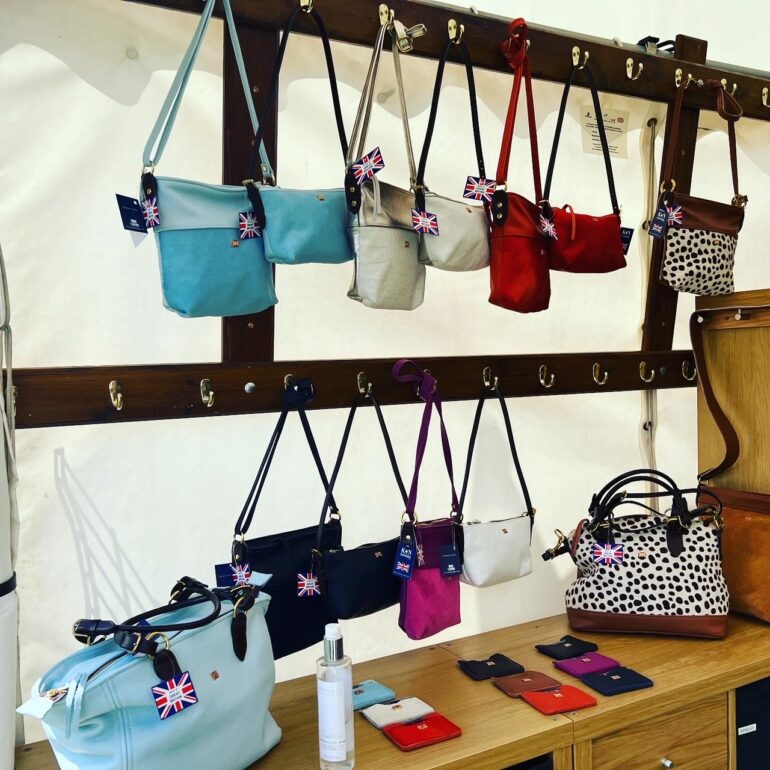 Most of the best-loved country fashion brands have a boutique at the event and you can browse the latest collections from Fairfax & Favor, Holland Cooper, Welligogs and Kate Negus, to name a few. Whether you are looking for a classic cut tweed jacket or a stylish pair of new boots, there is plenty of choice.
The Rural Crafts tent is packed with an array of stunning accessories. Beautiful scarfs, jewellery, ponchos and upholstery from specialist producers in on show. We adored the handmade wine tables, which have been designed using tree trunks and crafted to fit both wine bottles and wine glasses.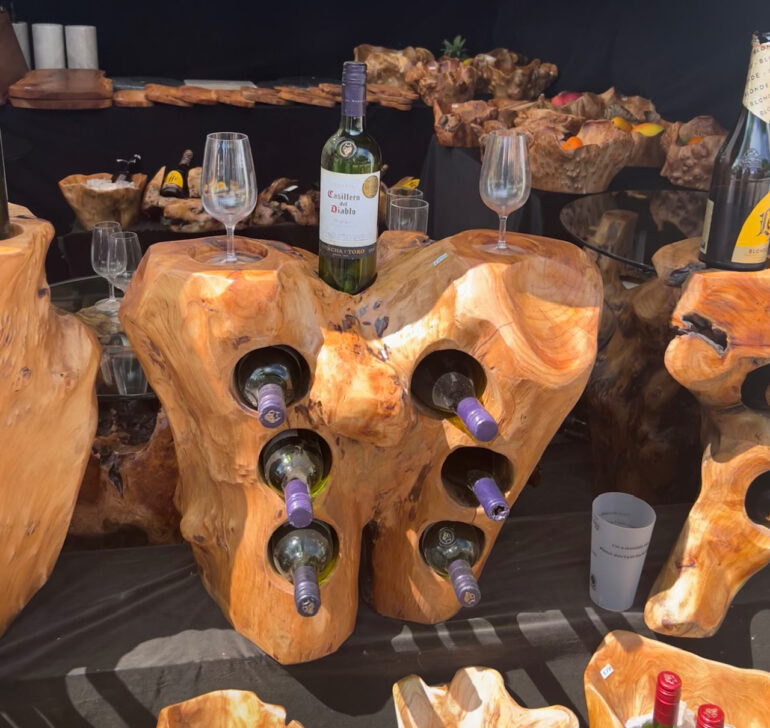 In addition to having a whole host of fashion and lifestyle products to browse, the Badminton Shopping Village also contains everything you could possibly require for your horse (and dog!).
This year, the selection of food stalls is impressive. The coffee shops, street food stalls, wine bar and delis are busy social spots in the Badminton Horse Trials Shopping Village.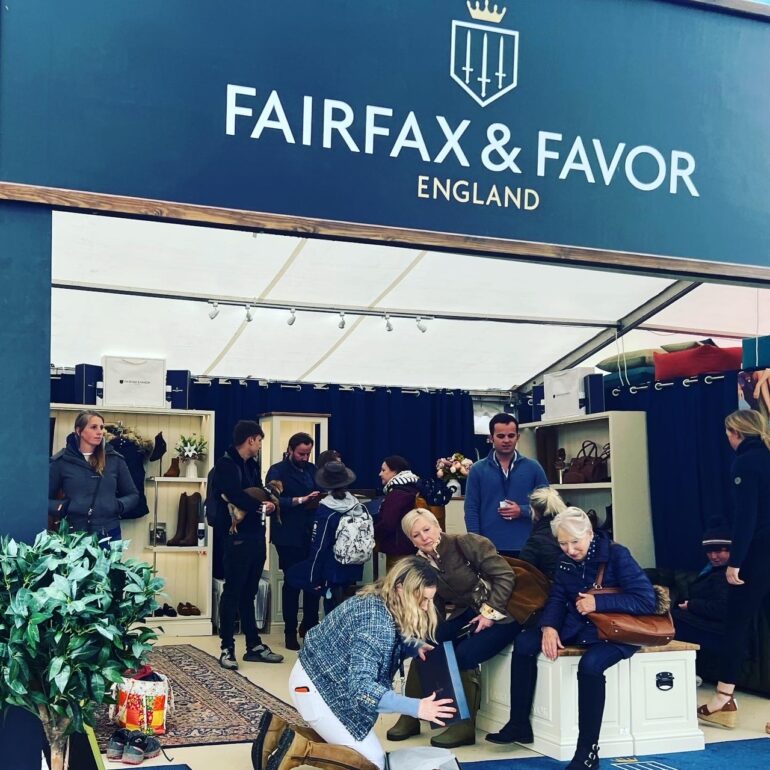 The Lakeside, which gives a panoramic view of Badminton House and the action packed water fence, will no doubt be very busy on Saturday. The Nyetimber bus is already in situ and ready to welcome guests over the coming days with a glass of bubbles.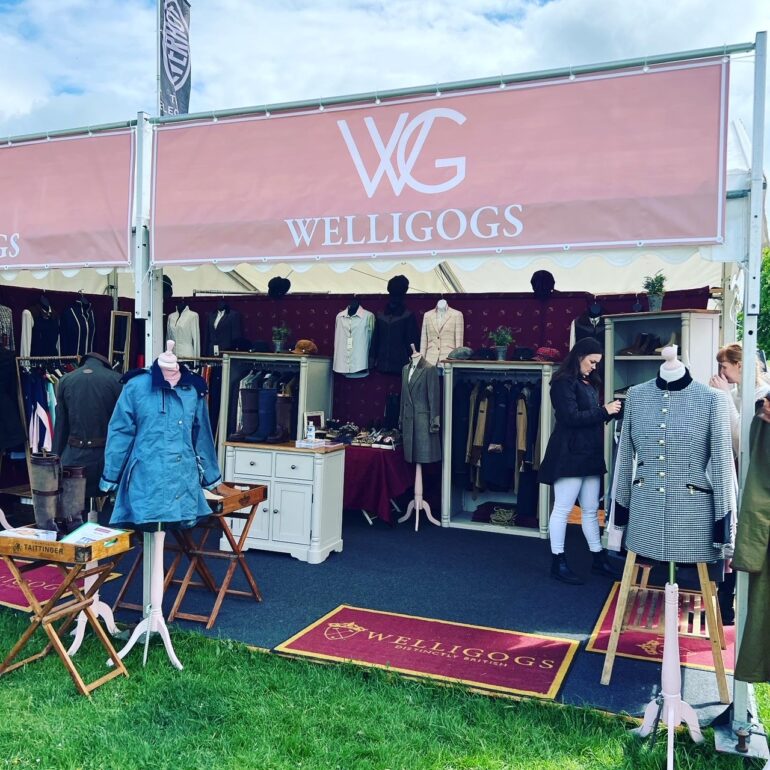 You can follow The Sloaney Team on Twitter and Instagram for updates throughout this year's Mars Equestrian Badminton Horse Trials.
---
Don't miss our full guide to the British Summer Social Season: Chelsea Flower Show, Royal Ascot, Henley and much, much more