Added on 9 May 2023
TheSloaney
Badminton Horse Trials , Badminton Horse Trials 2023 , British Social Season , British Summer Social Season , Ros Canter
Badminton Horse Trials 2023: Photo Diary
Wow – what a difference a year can make! Last year, Badminton Horse Trials, presented by Mars Equestrian, was bathed in glorious sunshine throughout. In fact, the weather has been generous to Badminton Horse Trials for quite some time and a spot of rain was definitely due at some point. 2023 proved to be payback time!
A wet build up had already made the conditions pretty challenging and periods of heavy rain persisted throughout the duration of the event. The was some respite during the dressage and cross country days, when the crowds made the most of some glorious sunny spells, but the shopping village was turned into a muddy bog by the end of the weekend.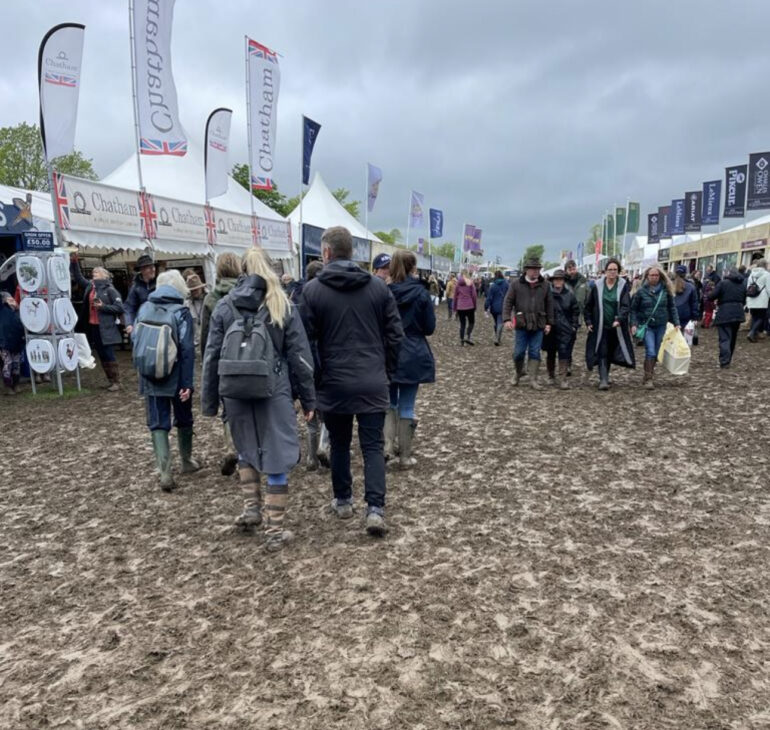 It was a case of donning wellies and your best wet weather gear to brave the Badminton mud in order to make the most of this fantastic British event. Despite the unpredictable weather, the crowds arrived in their droves to watch some outstanding sporting action.
It was a triumphant week for Ros Canter. Not only did the talented British rider lift the trophy, but her second horse also finished within the top ten. There were a number of riders who didn't make it through the entire competition and this was due to a mix of fallers, eliminations and withdrawals, and Badminton certainly delivered on the excitement factor.
Despite the wet weather moments and the Badminton mud, this event proved to be a fantastic occasion yet again and it was enjoyed by families from all over the country. Let's hope the fair weather can return for 2024!
---
Take a look at our Guide to the British Social Season for the next exciting event