Tables available at the M Young Chef of the Year Winner's Dinner
Throughout July, M Victoria Street has opened the doors of its kitchen to 16 young chefs from up and down the country. Each have been battling it out to be crowned M Young Chef of the Year.
The judging panel has included top chefs and food writers such as Adam Handling, James Knappett and Felicity Spector. The judges provided 50% of each chef's final score, whilst the other 50% were awarded by diners on the night. Using the final scores, the top four have now been selected.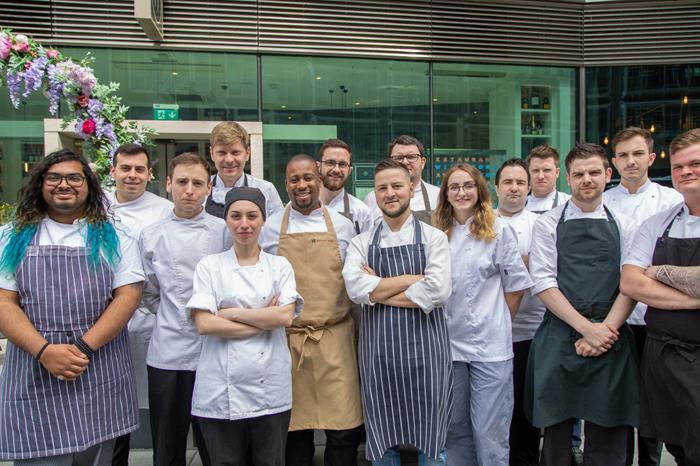 The Winner's Dinner will take place this week and a champion will be crowned. Those who want to attend will be in for a treat and the event will be a great night out.
At the Winner's Dinner you will be served a four-course dinner, with one dish taken from each of the menus of the top four finalists, before one winner is announced as the overall Young Chef of the Year.
Book a table here