French Restaurants Are Opening Again: Here's What You Need To Know
Visitors to France and Monaco who love dining out will be delighted to know that a selection of cafes and restaurants are opening again as of June 2nd. These eateries will be adhering to a strict health protocol to ensure they are safe to visit – let's look at the new rules for dining out below.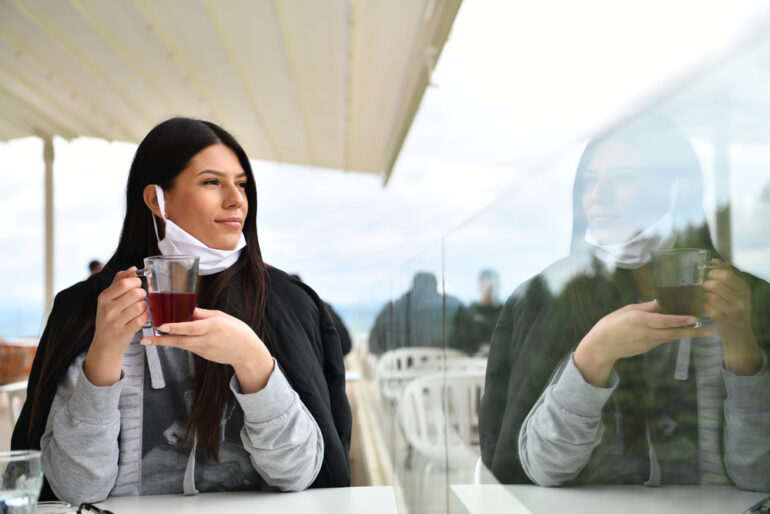 ---
What are the hygiene rules for restaurants opening again?
---
The new rules, which form part of France's second phase of 'déconfinement' as outlined by Prime Minister Edouard Philippe, are as follows:
All tables must be placed at least one metre apart
Tables will be limited to a maximum of 10 diners
All staff must wear masks
Waiting staff cannot switch tables during a sitting
Customers must wear masks when moving around inside
In cafés and bars, standing at the bar is forbidden, and all clients inside must be seated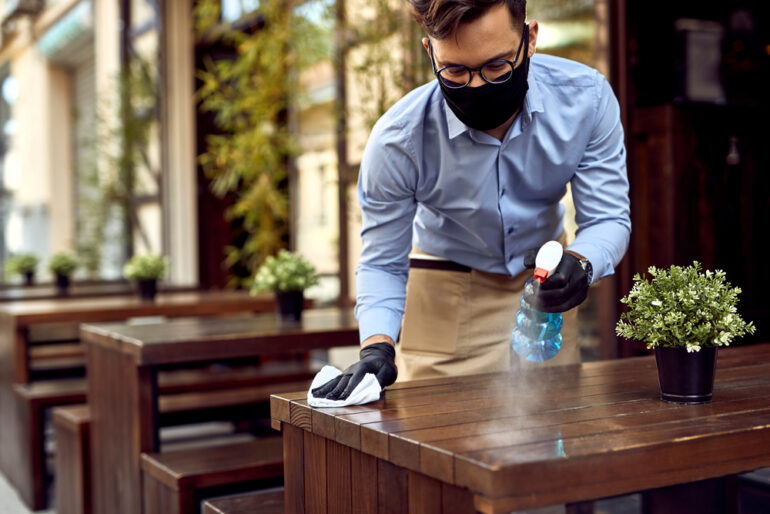 ---
Social distancing at eateries
---
Customers will be expected to wear a mask on entering an establishment, but may take it off once seated. Cafés and restaurants opening again must install hand sanitising gel at the entrance so that customers can disinfect their hands before going in. All menus, tables and chairs will be disinfected by staff between sittings.
Cafés and restaurants opening again will also need to set up markers on the floor where any queues may form, either towards the bar or outside the lavatories. The number of customers allowed in will also be limited, so that social distancing rules can be respected. Additional physical barriers such as plexiglass walls may be installed to protect certain areas, such as at welcome points and reception areas.
---
Use of technology
---
In some cases, restaurants opening again may require clients to scan a QR-code with their smartphones to access the menu, to avoid having to touch a paper one. Most establishments will expect payment by card, and will no longer accept cash.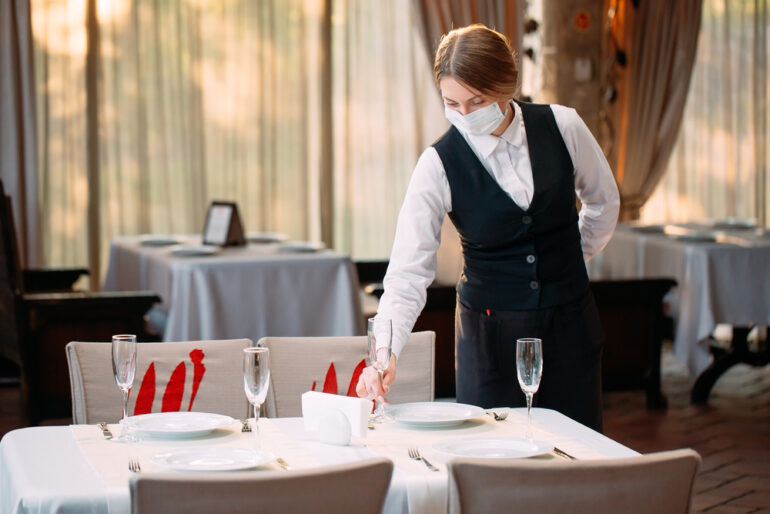 ---
The future of fine dining post COVID-19
---
Jacques Bally, director of the Gault & Millau restaurant guide, believes that post-coronavirus gastronomy will be potentially less pricey and 'more simple and humble… and at a human scale', with a bigger focus on celebrating seasonal ingredients and producers.
This year's guide will spotlight chefs who have shown a social conscience during the crisis, as well as those who have experimented with click and collect takeaways and oven-ready meals, and the starred chefs who have offered to cook at their customers' homes.
While the prestigious Michelin guide will go ahead as usual, the British-based The World's 50 Best Restaurants has cancelled its 2020 ranking. Instead, they are launching a '50 Best for Recovery' campaign aimed at providing financial relief for the industry. Its director Helene Pietrini believes that many top restaurants will place their focus on sincerity, produce and the chef's philosophy rather than on the spectacular.
It is a relief to see our favourite restaurants opening again, and fine dining resuming in Monaco and the French Riviera. For those craving a welcome summer of delicious, gourmet cuisine, check out the varied selection of villas for rent on the French Riviera to start planning your trip.