How to make the Best Pumpkin Latte for Autumn
With Halloween on the horizon, do you want to spice up your autumn? If so, you can ditch the hot chocolate and keep warm with the delicious Pumpkin Spice Latte. All thanks to a recipe that Hudson Tea House & Co.'s Executive Chef, Becky Geisel, has shared with The Sloaney.

This is a tasty, organic and healthy treat. It is made with a mixture of fresh and homemade ingredients, topped off with a sweet dollop of whipped cream and nutmeg…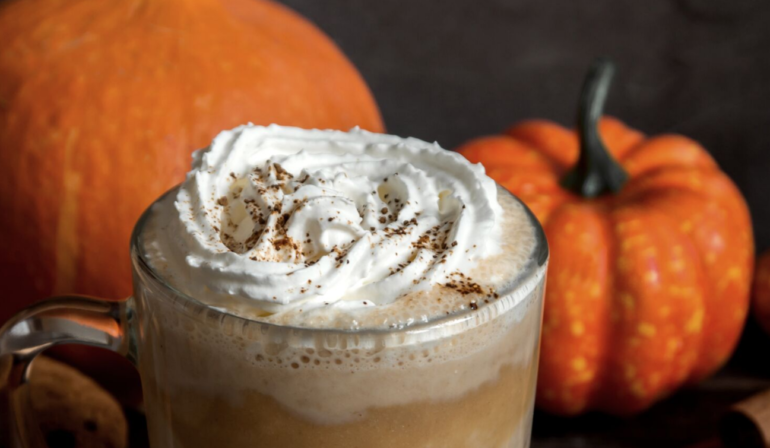 Pumpkin Spice Latte
Makes 2 cups

Ingredients
2 cups of 2% milk or homemade Almond Milk*
3T of fresh Pumpkin Puree*
2T maple syrup
1 cinnamon stick
½ vanilla bean
1 1" ginger knob cut in half
2 whole cloves
¼ tsp of fresh nutmeg
2 shots of espresso (or strong coffee)

Instructions
Add milk (your choice 2% or almond), homemade pumpkin puree, maple syrup, cinnamon stick, ginger, ½ vanilla bean, cloves + nutmeg to sauce pan. Bring to a simmer. DO NOT BOIL. Allow the milk and other ingredients to simmer for 20-30 minutes to allow the flavors to blend together.

Remove from heat and strain into another sauce pan. Discard solids. Bring milk back up to a simmer. Again do not boil or the milk will burn. Now with a balloon whisk, froth the milk on the stove. It usually takes me about 1-2 minutes of whisking to triple the volume of milk. It should triple in volume. Remove from heat.

Make your espresso shot
Add your espresso to your favourite mug. Top with your frothed spiced pumpkin deliciousness. Spoon the froth carefully into your mug and then top with a pinch of fresh nutmeg. Or if you would like to indulge add a dollop of whip cream. Makes 2 cups, Enjoy!