Dry January experiences to try
Lockdown is a challenging time but it can also be viewed as a chance to give your body a good detox. If you are trying Dry January this year, here are a few ideas…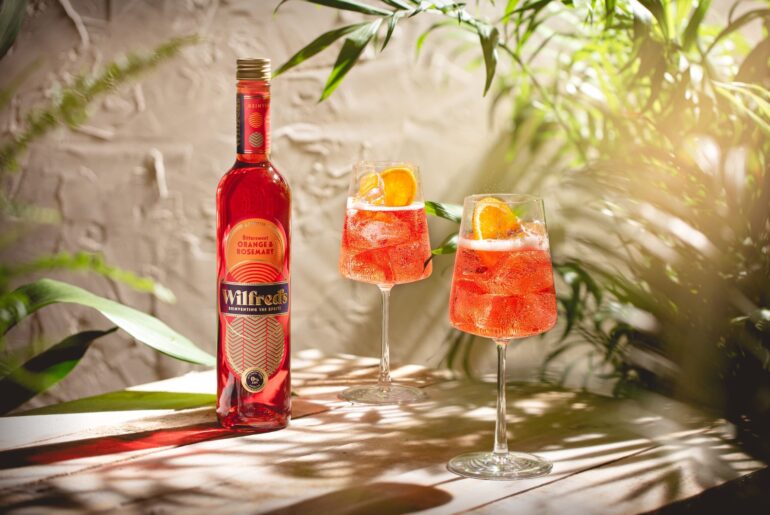 Tea and Cheese
Saicho sparkling teas has teamed up with esteemed British cheese shop, Neal's Yard Dairy to create a truly unique cheese board, to be enjoyed throughout Dry January by non-drinkers and foodies alike. For those who are looking to give up booze, or simply cutting back the alternative pairing will provide an enlivening twist on the classic cheese and wine combination. Proving that giving up alcohol doesn't mean a total overhaul on indulging; the cheese board marries two incredibly complex ingredients together, cold-brewed teas and a mixture of artisan British cheeses to create a refreshing, yet elegant at home dining experience. Each exquisite cheese is perfectly paired with one of Saicho Teas expressions; Jasmine, Darjeeling and Hojicha.
Saicho Teas are cold-brewed for twenty-four hours then finely balanced with a hint of sweetness and a dash of acidity. As a finishing touch, sparkling the tea enhances the flavour and creates an effervescent drink, designed to be served chilled in a Champagne flute or coupe. Rather like single estate wines, each comes from a specific region and the variety expressed in that bottle has been carefully chosen to be paired with certain flavours and textures, making them the perfect accompaniment to a moreish cheese board, without any alcohol. 
Cheeses include; The Cashel Blue, the Berkswell and the Appleby's Cheshire cheese alongside a box of Sheridan's Mixed Crackers. The Saicho Cheese selection is priced at £33 and is available to purchase online here
A Non-Alcoholic British Aperitif
Setting out to be the next alcohol free favourite of 2021, the refreshing Wilfred's aperitif uses only naturally bittersweet ingredients, to conjure all the crisp, citrusy and refreshing flavours of a spritz, without any alcohol. The dark red aperitif is encased in an elegant, slender 500ml bottle and its Art Deco inspired label design nods to the period which saw the rise in popularity of aperitif style drinks. Designed to be served simply with tonic water, this alcohol-free aperitif is made from a blend of zesty bitter orange, herbal notes of rosemary, rhubarb and just a hint of clove. 
As consumers become increasingly uninspired by overly sweetened and sugary alcohol-free options, Wilfred's provides a unique alternative, free from artificial flavours and colours. Containing just 21 calories per 50ml serving, Wilfred's offers a naturally healthier alternative to other spritz options currently available. 
Wilfred's is priced at £18 and is available to purchase online here
One for Beer Fans
Cobra Beer has relaunched its 0% alcohol offering, the expertly brewed Cobra Zero, just in time for Dry January. Brewed in the Netherlands, Cobra Zero is created using the finest barley, malt and hops with reduced carbonation and 0% ABV. The resultant taste is delicate and malty, with subtle sweet and citrus flavours that is well paired with spicy food, fish and meat alike; Cobra Zero is Brewed Smooth for All Food.
Available from Asda and Ocado from £3.00 (4x330ml)
A supplement to help your liver
The BioAdvanced Liver Support from Natures Plus is a wholefood–based blend of nutrients and botanicals tailored to help maintain liver function on a daily basis. It is packed full of anti-oxidants such as glutathione, which is capable of preventing damage to important cellular components within the liver. Another important ingredient is milk thistle, a great anti-inflammatory that works to protect the liver from harsh toxins. 
£23.95, amazon.co.uk