Patricia Bech: Cocktail recipes for the festive season ahead
---
Patricia Bech rounds up some cocktail recipes that you can try at home during the festive season…
---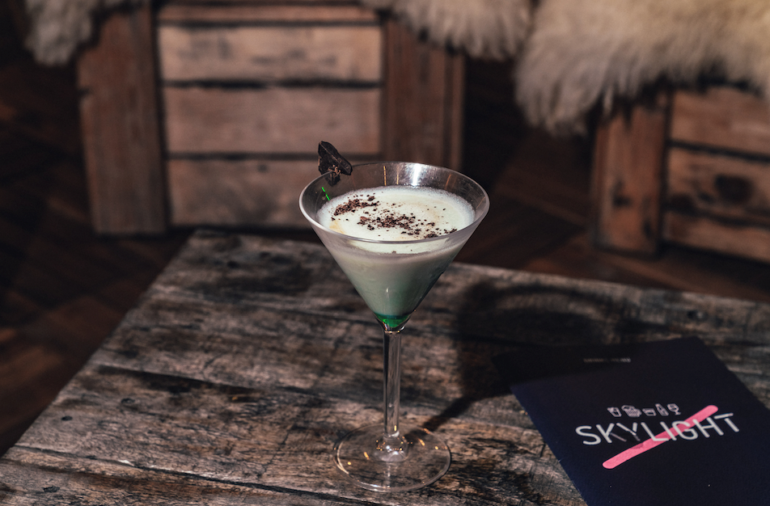 Although COVID-19 is causing us countless problems, Christmas is on the horizon and festive cocktails are a popular option at this time of year. If you need some inspiration for making a cocktail at home, here are a few recipes that have been shared by some of the best mixologists on the scene.
---
Gin Fizz
Long, fizzy and refreshing – this tasty recipe from 6 O'clock gin is a party-pleaser.
Recipe:
40ml London Dry – 6 O'clock Gin
20ml Cointreau or Grand Marnier
25ml Cranberry Juice
25ml Orange Juice
15ml Lemon Juice
½ tsp Caster Sugar
Soda Water
Orange wedge

Method: Add all the ingredients except the soda water to a cocktail shaker, fill with ice and shake. Strain into an ice-filled rocks glass and top with soda.Serve with a decorative orange wedge.
---
The Mocktail
If you are taking a break from alcohol this Christmas, we have an interesting alternative to the traditional mulled wine recipe. This creation by Wilfred's is the go-to festive tipple for those looking to skip booze this festive season.
Recipe (serves 2):
300ml Wildred's Aperitif (0% ABV)
30ml of honey or maple syrup
Freshly sliced oranges
A small sprinkling of earthy spices from your cupboard (such as cloves, cinnamon, aniseed, coriander seeds etc)
Method: Place all ingredients into a pan. Warm up until almost simmering, but don't boil. Leave to rest with a lid for 5 minutes and serve with a ladle into mugs.
---
After Eight Martini
This deliciously creamy concoction can be made at home or sipped at Skylight Christmas at Tobacco Dock, launching on 3rd December in accordance with COVID-19 guidelines.
30ml Vodka
20ml Creme De Menthe
50ml Baileys (try with vegan alternative – Almande Baileys)
Method: Shake well over ice, then fine strain into a martini glass (also delicious over ice in a rocks glass). Garnish with grated dark chocolate.
---
Damson and cranberry collins

Made using hand-made British damsons, the 6 O'clock Damson Gin is a must-have in every festive cocktail cabinet – not only delicious to sip solo, it makes fantastically fruity cocktails like the below.
50ml 6 O'clock Gin Damson
50ml cranberry juice
15ml lime juice
½ tsp caster sugar
Soda Water
Lemon twist
Method: Add all the ingredients except the soda water to a cocktail shaker. Strain into a highball glass and top with soda water. Garnish with a twist of lemon.
---
And as if you need any more persuasion, take a look at some of the pictures of the cocktails in the recipe round up from Patricia Bech on Sloaney TV….