The Faye Fasan Facial at The Chelsea Day Spa
The FFF signature is arguably one of the best facials you will ever have, writes Natasha Eddery…
–
Faye Fasan is a superiorly skilled facialist; she is the creator of the ultra indulgent and technically precise FFF signature facial, available only at The Chelsea Day Spa, Hollywood Road. If your skin is suffering from breakouts or simply lacking lustre, Faye will address your individual skin concerns and transform your complexion. Combining the power of HydroPeptide, OxyGeno and Tripollar technology, this unique facial is designed to restore healthy skin structure and reveal a younger, more radiant looking complexion.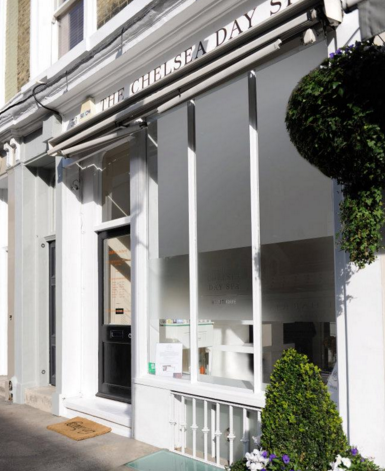 The FFF signature is arguably one of the best facials you will ever have. Having tried many different treatments over the years, this is the first that has made a clear difference. It combines the science and technical precision you would expect of a dermatologist with the luxury and relaxation associated with any indulgent spa treatment. So what makes it so different to the others on the market, you might ask? Well, it comes down the HydroPeptide. HydroPeptide works by restoring skin vitality by feeding it with a deep-penetrating combination of three bioactive complexes, 19 peptides and over 10 anti-oxidants. Your skin is therefore strengthened against the damaging effects of free radicals and your cells turn over to synthesize new collagen. Peptides are specific amino acid sequences, which we need to keep collagen at its maximum potential.
When I asked Faye about the type of clientele that regularly have this facial, it was ranging between the ages of 40 to 50+. However, Faye told me how important it is for the younger generation, 25 to 35+, to be investing in their skin now. It's not enough to rely on the beauty of youth, then hit your mid thirties and reach for the Botox. If you are starting to panic and want to get your glow back, the FFF signature is one you shouldn't be living without.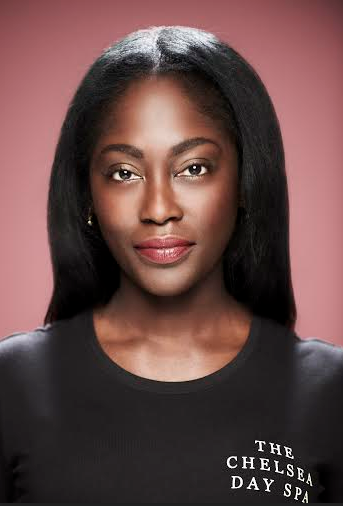 Here is a detailed breakdown of the various heavenly stages in this facial:
Faye starts by prepping the skin with the moisture-binding effects of the peptide- based AHA HydroPeptide Cleansers and Toner, this allows Faye to analyse the skin she is working with and tailor the rest of the facial accordingly.
 The HydroPeptide Vitamin C Peel sloughs away any dead skin cells allowing actives to penetrate deeper into the skin.
Exfoliation, Oxygenation and Infusion follows next using the OxyGeno '3 in 1' therapy that immediately improves texture and brightens the skin. Similar to microdermabrasion, OxyGeneo exfoliates the upper skin layer to remove dead cells, smooth and renew the skin to prepare it to receive active nutrients. CO2 bubbles gently burst on the skin surface to create a physiological response and send oxygen rich blood to the area; this increases capillary flow and skin metabolism.
Massage with Geno+. This feels utterly amazing and it is hard not to drift off to sleep.
Peptide packed HydroPeptide Mask is very cooling on the skin. It draws out skin impurities and toxins while also quenching dehydrated skin so that it feels smoother and supple.
Radiofrequency with Tripollar by Geno+ helps reduce the appearance of fine lines and wrinkles by regenerating collagen fibres in the dermis layer. This is possibly the best part of the facial. The wand that transfers the radiofrequency energy to the skins surface delivers a beautiful warming sensation; it feels as though it is healing every millimetre of the skin.
The BT Nano mico-current is optional. This will extend the facial to 120 minutes.
The wonderful thing about the FFF signature is there is minimal downtime. Having very sensitive skin, I'm always dubious about trying new treatments, but this is one I will be coming back for again. My skin was a little pink for a couple of hours afterwards, but this faded quickly and it soon looked plumped, radiant and felt softer.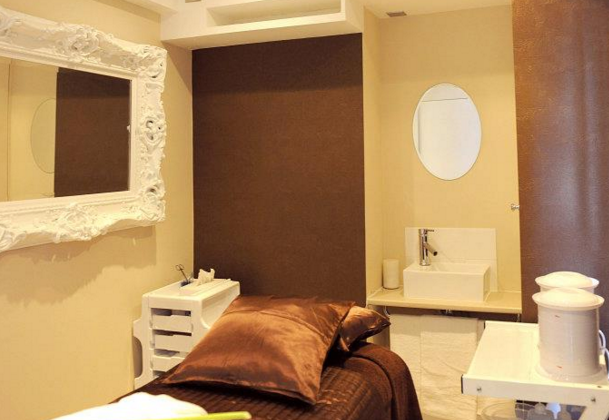 It is always a good advert when the facialist has great skin and, well, Faye's skin is flawless. This is perhaps true testimony to her treatment and skill as a facialist, but she tells me that a faultless complexion isn't just down to potent products and age defying facials; it comes down to diet. By the second treatment, Faye asks her clients to talk her through what they eat on a daily basis, she will then advice on how to improve their complexion through diet and treatment. After all, the skin is the last place in the body to receive nutrients, so it's no surprise that if we eat poorly our skin will pay the price. We are what we eat – an old saying which is now more fashionable than ever in the world of beauty.
The FFF Signature is only available at The Chelsea Day Spa, which 53 Hollywood Road, London SW10 9HX Tel: 020 7351 4555. The full HydroPeptide range of products is also available to buy at The Chelsea Day Spa. The website can be visited at www.thechelseadayspa.co.uk. For more information, visit www.hydropeptide.com and www.pollogen.com