Hair: Lee Stafford's top tips for soft summer waves
After a gorgeously sunny weekend in England, we are definitely feeling the summer vibes here at The Sloaney HQ. What better way to give a nod to the warmer months ahead than with textured waves in your hair. It is time to forget about the structured and precisely styled look. Instead, late spring and early summer is all about soft feminine locks.
Natural waves that fall perfectly are more difficult to achieve than you might think. However, award-winning hairdresser Lee Stafford has shared some top tips with us to help us get that enviable 'I woke up like this' type of look.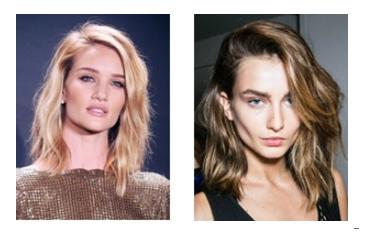 What to use…
One of Lee's chief tips is to pick the right hair appliance: "The best and easiest way to create killer waves is to ditch the curling tong and use your straightener to create 'S' waves instead".  His Academy Straightener (£79.99, from John Lewis) is perfect for the job and it uses nano-silver titanium plates and ionic function to easily glide through the hair with no snagging. This is absolutely necessary for this look as any interference can spoil the smooth end-result that is so desirable.
The technique…
When it comes to making gentle waves, all you need to do is take one-inch sections of hair, create an 'S' shape with it and tap the straightener over the shape to set it. Then alternate the 'S' shape down until you reach the end of the hair, tapping with the straightener as you go. This will create a far more 'undone' shape than using a curling iron. Continue this technique until the entire head of hair is waved and finish off with a good spray of my Lived In Spray (£5.99, from Boots). This will add definition and texture to perfectly finish off your effortlessly dishevelled lived in waves.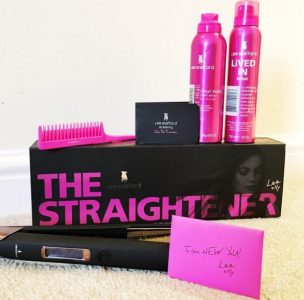 We tried the look and loved it! Although you need to put a little effort into achieving this casual style, it is also low maintenance and will last for hours. Don't worry if you can't get the wave exactly right every time. Variations with the texture help create more volume and also add variety to the style, which is actually really important as you don't want to have any rigid repetitiveness with this style. It should look effortless, which means there is room for error!
Where to buy…
The Lee Stafford Academy Range is available from John Lewis and Lee Stafford haircare is available exclusively from Boots. Visit the website leestafford.com for more information.