Get that glossy look with John Frieda Colour Renew
At this time of year you can struggle with dull hair and it can be hard to keep that glossy look as the seasons change. It's nearly summer, but not quite, and there is still a nip in the air that can catch you out by surprise. It can play havoc with the health of your skin but also your hair can suffer too.
John Frieda has the perfect products to transform that Winter hair into a gorgeous new, fresh Spring look and protect it from the elements. More than any other colour, blonde hair requires specific care to maintain its clarity and brightness. Not only can the weather cause dullness but over-processing can damage the hair and that can leave it looking lackluster. Then there are the yellow-tones, which can make it appear brassy and in need of even more TLC.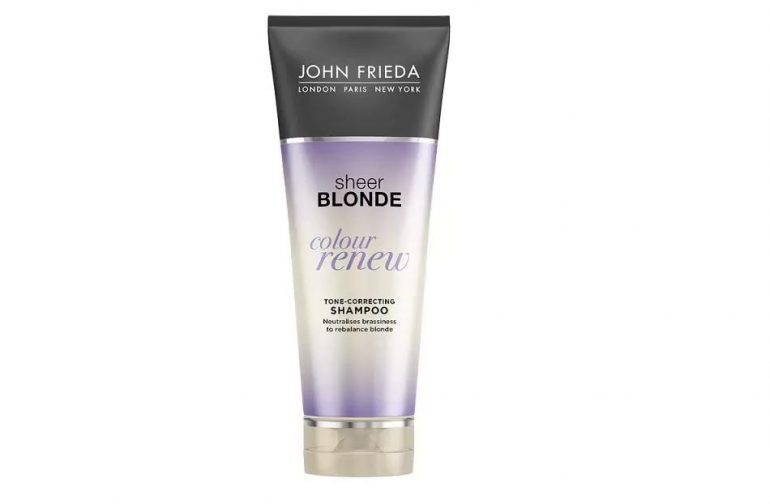 To combat blonde-fatigue and refresh the tone of your hair for spring/summer, John Frieda created Sheer Blonde Colour Renew. It has been designed especially to give your blonde highlights a new lease of life. John Frieda's Colour-Correcting Technology helps to renew blonde tones for a fresh blonde look that you can achieve in just three uses. It neutralises the yellow or brassy-looking tones with a combination of gentle violet dyes and optical brighteners, as conditioning agents reverse the appearance of damage.
What we found most impressive about this product was the fact that is leaves your hair feeling incredibly silky and soft. It works really well as an everyday haircare solution but also gives an extra special finish to your locks. They look much glossier and feel really healthy too.
Find out more at www.johnfrieda.co.uk