Bring your hair back to its original, youthful state with the K18 Molecular Repair Treatment Mask
There is something very satisfying about a leave-in hair treatment. It always feels as though leave-in treatments are working that extra bit harder to replenish and condition your locks.
If your hair needs a quick – but thorough – pick-me-up, the K18 Molecular Repair Treatment Mask is worth a try.
K18 Hair is a brand that is supported by extensive research. After spending a decade in the lab, scanning and testing all amino acid sequences, K18 discovered one unique sequence that makes a significant improvement. It is a bioactive peptide that helps to rescue brittle and damaged hair, bringing it back to its original, youthful state.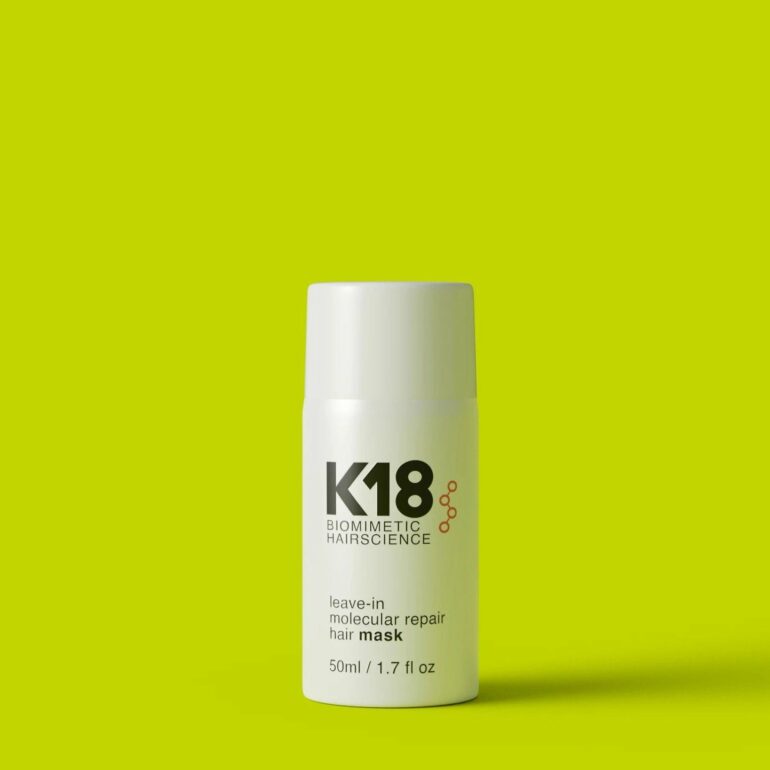 The leave-in molecular repair hair mask is a product that performs very well and it is also extremely simple to use. What makes this mini at-home treatment all the more appealing is that it only take four minutes for it to work and it can be left in your hair thereafter.
A lot of hair damage is caused by excessive colouring and over styling, with environmental factors also playing a role at times. The K18Peptide™ is a patented molecular breakthrough, which is clinically proven to reverse hair damage.
The K18 Hair range is suitable for all hair types and it can also be used across all generations. In addition to strengthening the hair, it helps with detangling and moisturising too.
We tried the product and it performed really well. You only need to shampoo your hair initially and the treatment follows. It is quite an intensive leave-in mask, so it is best to follow the instructions and not over-apply. You actually only need to use a surprisingly small amount (one pump) to get the best results, which is great because it will last longer.
Discover more here: K18 Hair | Biomimetic Hairscience | Official Site – K18HAIR UK