Beauty Buzz: Treat your complexion to a Nourish London skincare essentials kit
Every January there is an increased focus on fitness, wellness and skincare. Although these themes are relevant all the time, the beginning of a new year is often when we shine a spotlight on ourselves and try to set off on the right foot for the months ahead.
With beauty services temporarily closed during lockdown, 'at-home' treatments are the way forward. It is perfect timing to introduce some brand new organic (and vegan) skincare essentials that are available from Nourish London.
Five new ranges have been released and each one has a different focus. They are tailored for various skin types and will help to give your complexion some TLC in the comfort of your own home.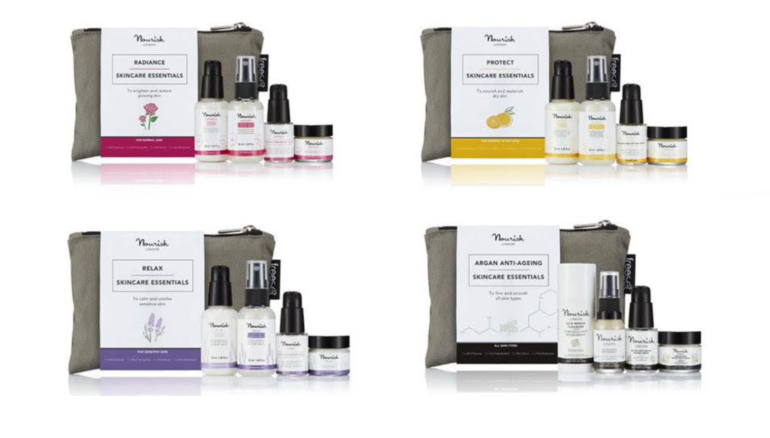 The skincare kits contain all the essentials for your skin and are available in five different collections. You can make the most of a cleanser, toning mist, serum and moisturiser, with all of the products created with ingredients that will help to satisfy varying needs.
The Balance version is ideal for combination and oily skin and the Radiance version will help to brighten up and restore your complexion. Meanwhile, the Relax kit is perfect for anyone with sensitive skin and the Protect best for those suffering from dry skin. Lastly, for those looking to combat aging, the Argan Anti-Ageing products are great.
Each kit is presented in an organic cotton cosmetics bag that is handmade by Fair Trade Organisation Freeset. Freeset focuses on creating positive employment opportunities for women affected by sex trafficking in West Bengal, India.
Find out more and get your kit from https://nourishskinrange.com/. They are priced between £29 and £35.