Beauty Buzz: The beautifully scented Olverum body cleanser has arrived
The scent of beauty products is very important and Olverum certainly impress on this front. The latest addition to the range is the highly-anticipated body cleanser. It features the aromatic blend of essential oils that are synonymous with Olverum's iconic Bath Oil. As soon as you apply it to your skin, you are enveloped in a luxurious scent that instantly helps with relaxation.
Of course, the primary function of the Olverum body cleanser, is to revitalise and clean the skin. However, it is also lovely to enjoy a product that has the capability to help ease stress as soon as you open it. Thanks to the unique and powerful scent, this indulgent cleanser is also brilliant at helping to relax tension in both the mind and body.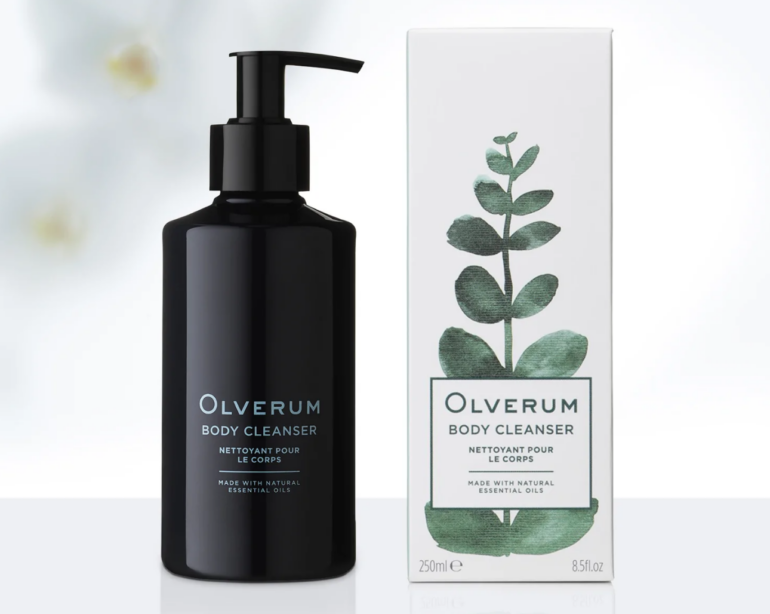 The product is excellent for its main purpose as a body cleanser and especially one that is kind to sensitive skin. It has taken many years to perfect the formula, but this soap and sulphate-free product is already a huge success now that it has arrived.
Although it is gentle and easy to apply, it delivers strong results and the unique complex of five mild surfactants helps to remove build-up on the surface of your skin. The luxurious lather cleanses, but it also respects the barrier function, so that skin feels fresh but also soft after use.
The Olverum body cleanser is ideal for those who have delicate and sensitive skin, but it can also be used for all types. Crafted with over 90% natural origin ingredients, the product is vegan friendly and cruelty-free. The bottle is also made from 50% recycled plastic and is recyclable.
Discover more: Body Cleanser – 250ml– Olverum Official UK Shop Purchase online for £26.50