Beauty Buzz: The amazing blonde shampoo that really works
There are lots of products on the market that promise to brighten blonde hair and remove brassy tones. However, none work so well as the incredible Super Silver formula that has been created by Osmo.
I was first introduced to these amazing products thanks to my hairdresser. I was a little sceptical at first because I have tried lots of different blue/purple shampoos and conditioners that promise to give your hair that ash look that you achieve at the salon. Some of them helped a little bit and others made no difference at all.
However, every other product on the market can step aside in my eyes as Super Silver by Osmo is absolutely excellent. The shampoo in particular is brilliant and getting rid of brassy tones and it performs unbelievably well. So well in fact, that when you first start using it, I suggest you are cautious about the length of time it is left on your hair. A couple of minutes will do the trick and any longer could be too much.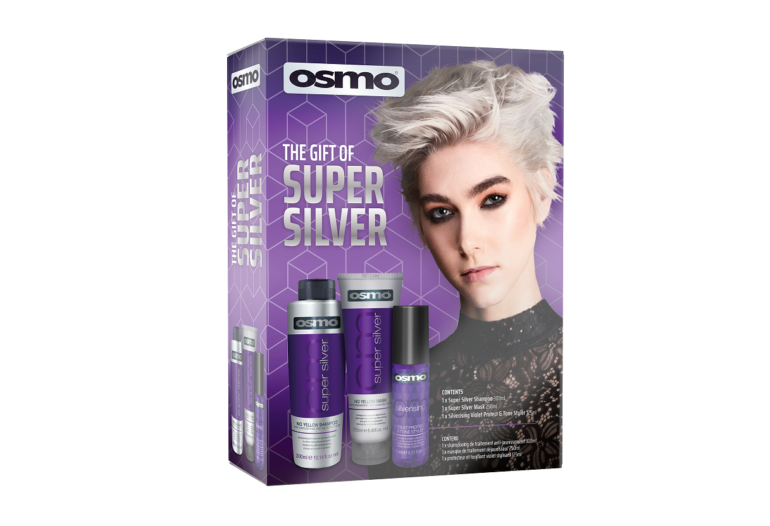 The shampoo is sulphate free and infused with violet pigments. These help to remove unwanted yellowing. Used once or twice a week, this shampoo alone will bring your superlight blonde highlights back to life.
There are some excellent Christmas sets available from Osmo this year. The Gift of Super Silver includes the shampoo, as well as the Super Silver Mask and this adds some extra nourishment to leave your hair feeling silky and soft. There is also a Protect and Tone Styler included in the gift pack, which provides a great layer to help prevent damage caused by heat. This gift pack is the perfect introduction to the range, and you will be blown away by the results.
For those who are not blonde, you can still benefit from Osmo's magical formulas. There are gift packs available specifically to help with shine, volume and other desirable qualities too.
Find out more at http://www.osmo.uk.com/