Beauty Buzz: Slow Ageing Essentials
Skincare that helps you achieve a radiant complexion is always in high demand. Nowadays, there is a lot of talk about 'anti-aging' products and procedures, but Slow Ageing Essentials is a range that is focused on slowing down age, rather than opposing it.
This is a brand that wants people to feel as though there is a useful alternative to some of the more aggressive treatments and cosmetic procedures. The aim of the range is to help you have 'self-sufficient' skin, which is naturally as strong as it can be.  
It is impossible to stop the aging process and we should be proud of our life experiences. However, achieving a fresh-faced look is often on the radar for all and caring for your skin can go a long way in keeping it as healthy as possible.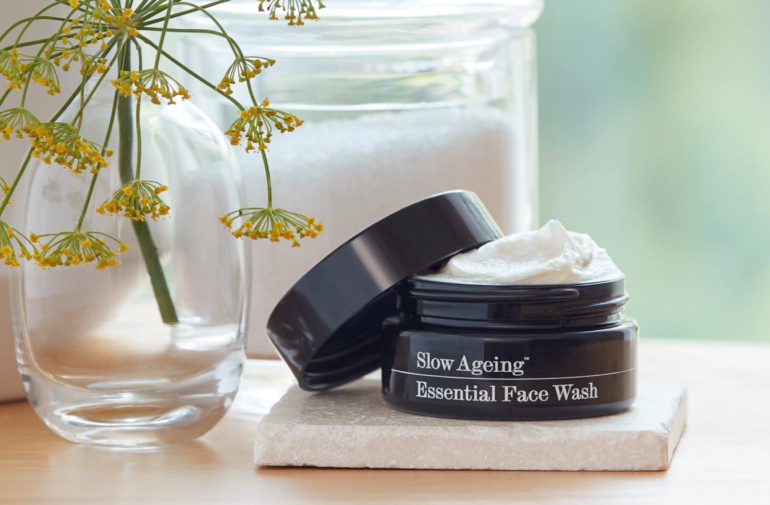 The Slow Ageing Essentials collection contains a number of key products that are essential to a daily routine. The exfoliating polish and face wash are particularly good and deliver smooth and soft results.
Rather than over complicate matters, Slow Ageing's minimal range of five face products aims to simplify your routine. All of the products can be used in conjunction with one another to get the very best skin benefits out of them and this also helps those who are under time pressure. You can even mix and match some of the range for a more intense result. For example, adding three drops of the Essential Face Essence with the Essential Face Balm will create a spa-in-a-jar nourishing treatment mask.
The pandemic has caused high stress levels and a difficult work/life balance for many. This can take its toll on skin and the brand's products work with its natural defenses to slow the signs of ageing. They are powered by plants, which means they are less likely to cause any type of irritation and are also kind on the skin.
Explore the range further here: https://slowageing.co.uk/