Beauty Buzz: Only Curls to the rescue!
If you have curly hair that needs some extra TLC or find yourself frustrated by frizz, Only Curls is a great company that has come to the rescue for all your hair needs.
Only Curls is a boutique beauty business that is based in London, with a passion for curly hair and making sure that it looks its best at all times. The whole Only Curls range is dedicated to providing specialist products that will hydrate, soothe and protect curly hair.
Conditioner, cremes, gels, travel products and a special towel are among the items that feature in the collection and all of these products are designed to provide you with soft and nourished hair.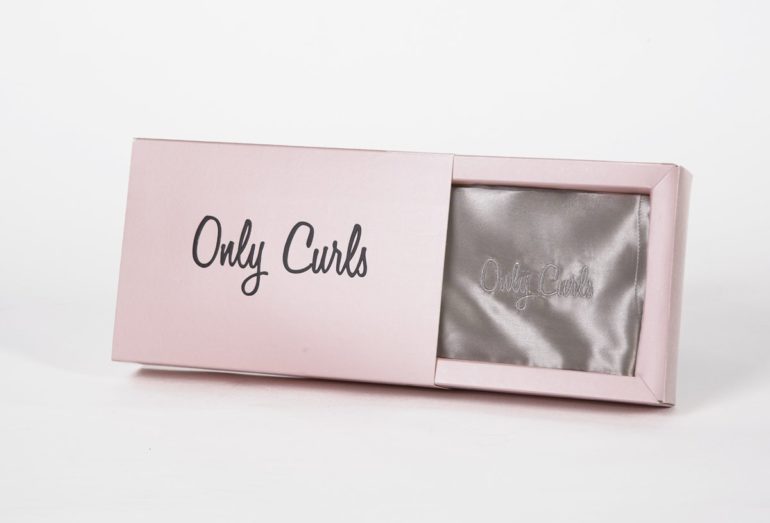 One of the biggest problems for all hair types comes at night. Making it through an evening of sleep, without your hair getting tangled and messy is a challenge for pretty much everyone. The Only Curls Silk Pillowcase is a great solution for this problem and it helps both skin and hair.
Regular cotton pillowcases can absorb the moisture from your hair and roughen up the cuticle. However, the 100% silk fabric that is used in the Only Curls pillowcase will take less moisture away than a regular cotton pillowcase. This means that it reduces frizz and ensures that your hair and skin is kept hydrated and healthy during the night. It is also hypoallergenic and naturally temperature regulating, which will help those who struggle with hot and cold spells during the hours of darkness. 
Browse the whole Only Curls range here: https://onlycurls.com/