Beauty Buzz: An express facial with the Malin + Goetz Brightening Enzyme Mask
Whether you're a fan of regular facials and don't have the time to visit a beauty salon often enough, or simply want to have a go-to mini treatment that you can use at home as a pick-me-up, the Malin + Goetz Brightening Enzyme Mask is a product for you.
This enzyme mask can be used once a week and only takes five minutes to work. It is perfect for using during a relaxing bath on a Sunday evening before bed and benefits the skin in many ways. The enzymes work to cleanse and revitalise your skin and it is presented in gel form. The combination of natural fruit ingredients and botanically derived AHAs help to dissolve dead skin cells.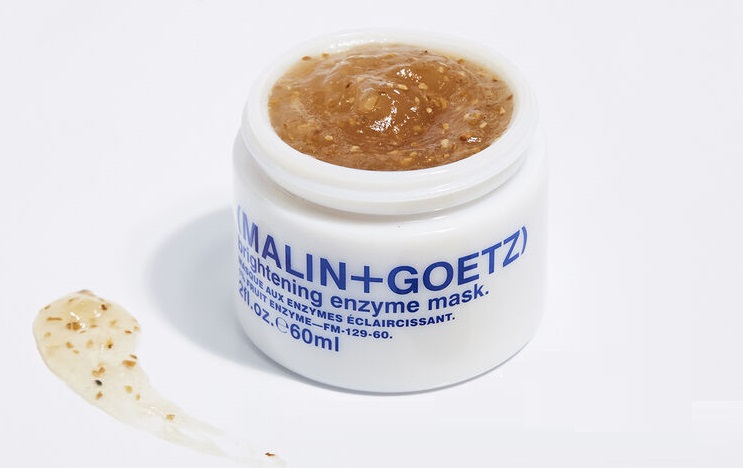 The Malin + Goetz Brightening Enzyme Mask suits all skin types and it is particularly good for sensitive skin. Sometimes you expect to feel some type of tingling sensation when using a mask like this, but this one is very delicate and not aggressive on the skin. However, it still delivers excellent results and we found skin to be noticeably clearer and revived following the treatment. While you can use a moisturiser afterwards, we actually found the mask had some good hydrating qualities and it felt fine to leave the skin bare.
The mask is recommended for use if you anticipate a spotty episode, but we recommend it for general maintenance too as it is a good at-home facial option. After all, why wouldn't you make a habit of starting the week with fresh and pure skin?
Malin + Goetz Brightening Enzyme Mask £48, spacenk.com