A facial in a can! The Pure Collagen Spray by Carol Joy London  
If your skin is in need of some extra attention following the Christmas and New Year celebrations, you will be pleased to know that Carol Joy London have added another magical product to their notable range.
The Carol Joy London beauty products always produce excellent results and they really make a difference to your skin. The Pure Collagen Spray is an essential addition to your handbag and helps to reduce the appearance of fine lines and wrinkles. It is like a portable facial and gives an instant improvement to your skin, making it appear smooth and soft. The difference is really noticeable and we were extremely impressed when we tried it.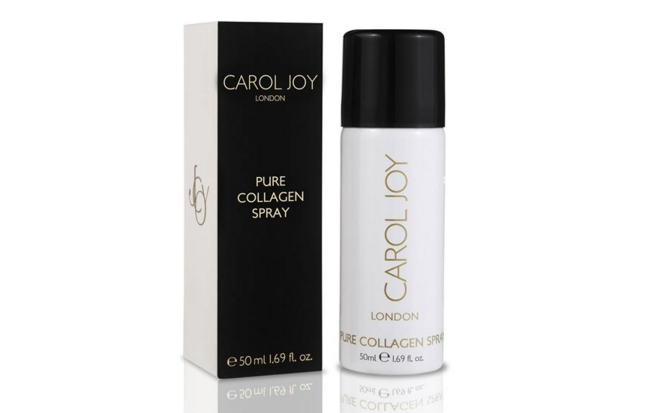 The spray is easy to apply to your face and also has preventative benefits because it uses 100% pure collagen and plant stem cells. It helps to activate the dermal stem cells for increased cell renewal and longevity.
The Pure Collagen Spray works as a pick-me-up during the day and it is brilliant to use prior to a special occasion. It is also great for those who are busy travelling and experiencing either very cold temperatures on the ski slopes or basking in tropical heat. It is ideal to use when you step off a plane as it will hydrate your skin after a flight and also help to keep it in the best possible condition throughout your holiday.
Read more and buy your Carol Joy London Pure Collagen Spray, which is priced at £100, online at http://caroljoylondon.com/pure-collagen-spray.html