The Season 2020: A preview of the Cheltenham Festival schedule
The start of the British Social Season is nearing and we are now only a few weeks away from the first major event. The Cheltenham Festival 2020 attracts crowds from far and wide. It has always been a highlight among racing fans and it has become an incredibly fashionable event to attend in recent years.
If you are planning to visit this year, we recommend buying your tickets from the official website now. Gates open at 10.30am and there are plenty of races taking place across the four-day festival to keep you entertained.
Here is a preview of the Cheltenham Festival schedule for this year and you can find out more information by visiting the website here: https://www.thejockeyclub.co.uk/cheltenham
Day 1 – Tuesday 10th 2020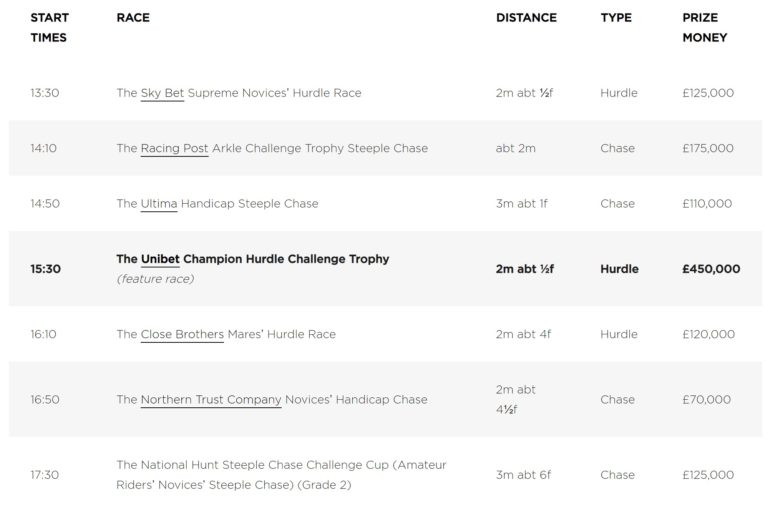 Day 2 – Wednesday 11th 2020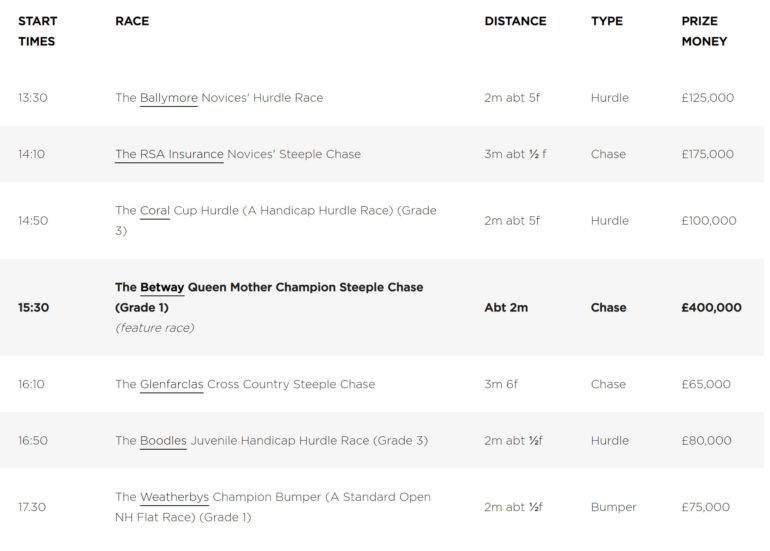 Day 3 – Thursday 12th 2020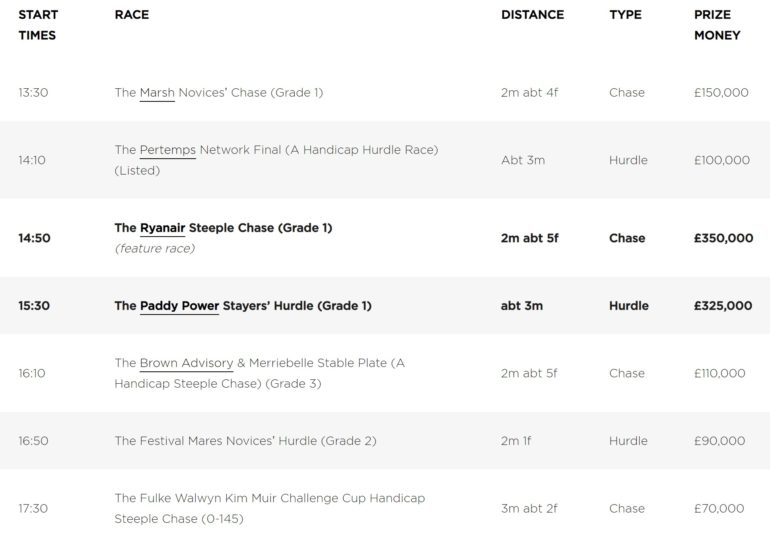 Day 4 (Gold Cup Day) – Friday 13th 2020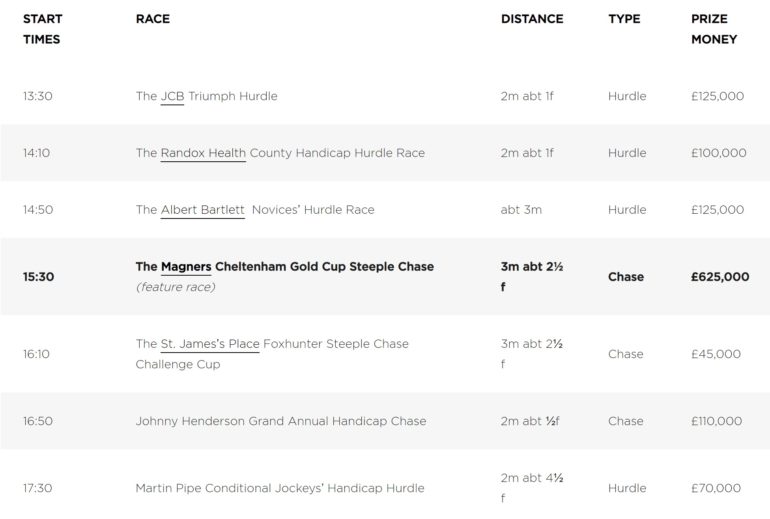 ---
Read our essential guide to The Season, including all the best events such as Ascot, Henley, Wimbledon and much more