Mum Diary: The AVEENO® Baby range that helps with skin conditions
When a recent survey conducted by AVEENO® Baby highlighted that 1 in 5 parents felt like they've failed as a parent because their child has a skin condition, it was obvious that the baby skincare brand had to introduce a product to help.
The new AVEENO® Baby Dermexa Moisturising Wash has been carefully formulated to help clean the skin gently, without damaging the skin barrier or causing any discomfort. This is particularly helpful for parents with children who suffer from skin conditions such as Eczema. The research and release of the new product coincided with National Eczema Week, which took place to help raise awareness of eczema and the effect it can have on modern family life.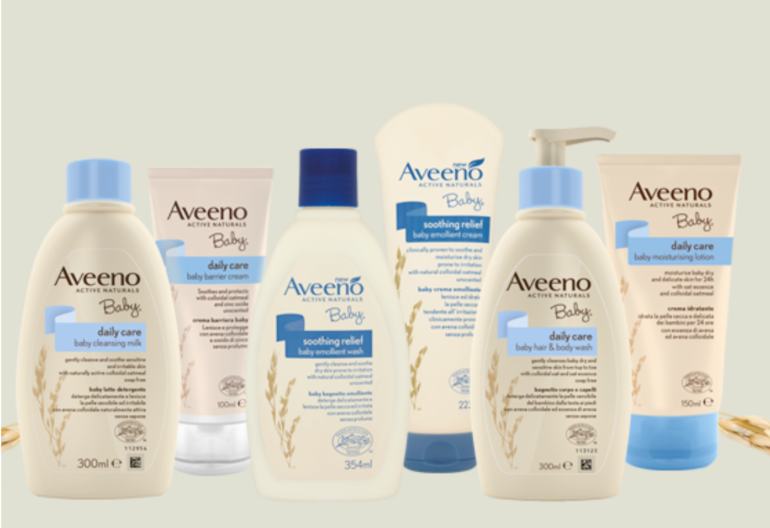 The AVEENO® Baby Dermexa Moisturising Wash has been created with sensitivity in mind. It contains ingredients such as Colloidal Oatmeal, Oat extract (Avenathramides) and Ceramides, which help to soothe baby skin and preserve its natural barrier. Crucially, this product is tear-free and this is essential when you are dealing with little ones. It is also unscented.
In addition to the wash, there are other products in the range to help care for delicate skin too. The AVEENO® Baby Dermexa Daily Emollient Cream is known to rebuild core elements of the epidermis, while the AVEENO® Baby Dermexa Good Night Emollient Balm acts as an intense moisturiser and soothes the skin.
Discover more here: https://www.aveeno.co.uk/products/range/baby