The Mum Diary: The Britax Holiday stroller transforms travelling
As regular readers of the Mum Diary will know, I am often travelling with Baby, who is now nearly 10 months old. While I am a fan of sturdy prams and convenient travel systems, most models are relatively substantial in size. This often presents challenges when you travel. It can be difficult to fit them on to busy trains and prams must be placed in the hold when flying. One of mine was damaged slightly on a short haul flight and I have since become increasingly worried about taking such equipment on a plane. However, I have recently discovered an amazing product that provides the perfect solution. The Britax Holiday makes travelling by plane much easier and it is also a useful piece of kit to use on a train or when navigating the London Underground.
I had been on the lookout for a lightweight stroller that folds up quickly for some time. The Britax Holiday is the ideal travel companion. It goes from being a comfortable stroller for Baby to the size of a handbag in seconds! This means that you can easily fit it in the smallest of spaces on a train or tuck it in to the overhead lockers when travelling on a plane.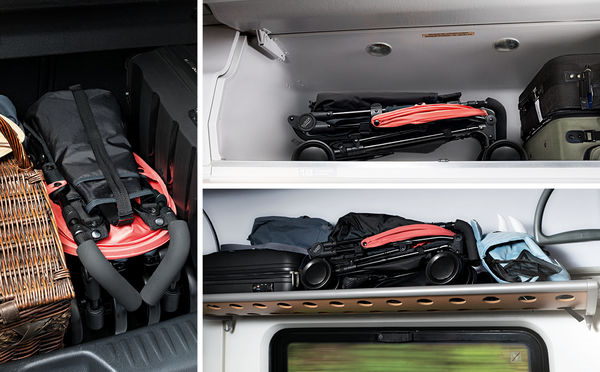 When in its 'handbag' state, there is a strap that you can use to carry it over your shoulder. At 5kg, the Britax Holiday is definitely light enough for mums, even when you have Baby in your arms at the same time. There is no fear of it unfolding because the fold lock makes sure that it stays compact when you have it in this form.
The design of the Britax Holiday means that any fabric parts of the pram are safely protected when it is folded up. This ensures that it stays clean and dry for your child. It is also less likely to get dirty (or damaged!) because you can keep it close to you when you fly.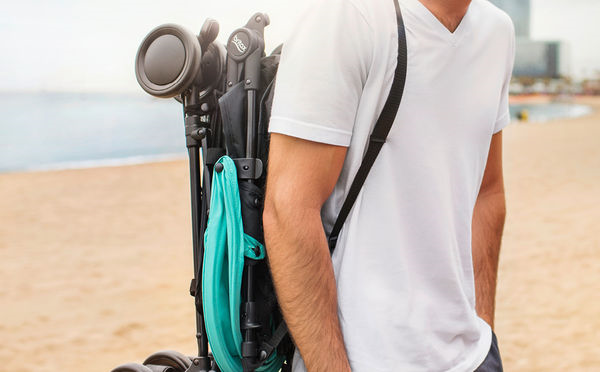 The Britax Holiday has a mesh basket at the bottom, just like many big pram, where you can store bits and pieces. I find this really useful for the rain cover and I like to make sure that I always have this with me if there is a risk of showers. There are six different colour options available for the stroller. While I love the versatile black and grey options because they pretty much go with anything, you may want to add a pop of colour ahead of the summer months and opt for a red or aqua green version. 
For busy mums who are regularly travelling on different forms of transport, this is an excellent product and an essential accessory. It is also ideal if you are heading away on a family holiday and don't need your main pram with you while you are abroad. Quick, easy and light to use, the Britax Holiday makes travelling much, much easier.
The Britax Holiday is priced at £99.99 and available from retailers nationwide, including Argos. The rain cover is sold separately. You can find out more here.