Introducing the new rug collection 'Spring' by STEPEVI
Contemporary rug company STEPEVI has launched 'Spring', which is a new collection comprising of nine luxury rug designs. Inspired by springtime in Istanbul, this new collection reflects the natural world and focuses on using a soft colour palette.
The ranges features light shades of blue and green, with grey and beige, evoking the tones of the season. Created with different combinations of linen, viscose and wool yarns, the rugs have surfaces in different thicknesses and densities.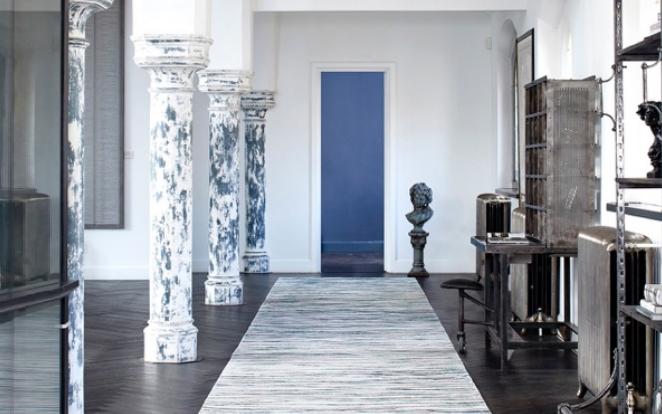 Some of the designs, such as 'Microchip', feature graphic elements with regular motifs that bring to mind a mosaic composition. While others draw on daily life on the Bosphorus, such as 'Crossover'.
Combining traditional rug making techniques with new technology, STEPEVI provides excellent customisation. The company has boutiques and offices in London, Paris, Milan, Geneva, New York, Istanbul and Munich.
You can view the full range at the STEPEVI boutique on the King's Road in London or by visiting the website at www.stepevi.com