How to Add Value to Your Home
As London house prices continue to soar, improving our existing homes has become a popular option for many homeowners. Making the necessary structural and design improvements are often the most cost-effective long-term option and can add significant value to our homes, not to mention overcoming the stress and hassle that comes with selling up and moving.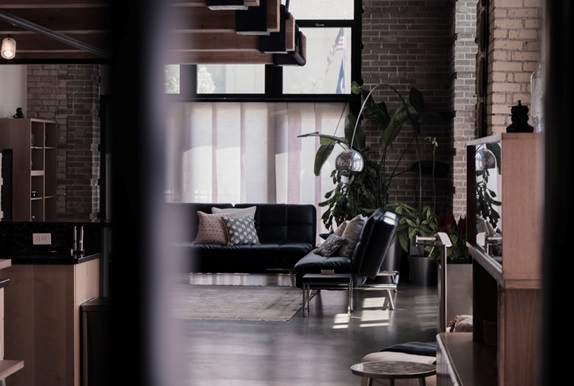 London-based architectural designers, The Market Design and Build, discusses several ways to add value to any home.
Fix your structural issues
If a house or flat is particularly old, it will likely be suffering from some structural defects. Not addressing these before they become a major problem can quickly lower the value of a home. If you are planning a revamp, it is most logical to first focus on the structural problems before moving onto the design ones.
Structural issues to address include dampness, a leaking roof, cracks in the walls and missing tiles, amongst others. Depending on the extent of damage, such renovation work is likely to be costly, but it is also essential if you wish to add value.
Increase space
Adding extra rooms, such as lofts or basements, or extending to the side or rear of a property is the best method for adding value to a home. In fact, it is estimated that a single loft conversion can add up to 20% value to a property, making it one of the most profitable ways to upgrade the home.
Of course, the cost of such a project will not come cheap, but the return on investment when you decide to sell is likely to outweigh the initial expenditure. In a tightly packed city like London, an extra room is extremely beneficial in providing some much-needed additional space, making this type of renovation tremendously lucrative.
Revamp your kitchen
Modern, fully-equipped kitchens can add between 4-10% in property value. The kitchen is customarily thought of as the most important room in a house, which means that an outdated, unattractive kitchen can be a big turn-off many prospective buyers.
A kitchen renovation can very often be carried out for a rather modest price. If, however, you don't wish or need to undergo an entire redesign, then making small but necessary changes, like replacing old cabinets and worktops, purchasing newer appliances, repainting the room, or upgrading the sinks, can still have a significant impact.
Spruce up your garden
Properties with gardens in London are increasingly hard to come by, so if you are lucky enough to have one, then investing in a redesign could prove extremely valuable and can make the home more attractive to any future buyer.
Attractive decking, contemporary bifold doors, freshly paved patios, and standout water features are all ideas to consider when sprucing up your outdoor space.
Get eco-friendly
With environmental concerns becoming increasingly important, many homeowners are beginning to assess the way they live and seeking out ways to go greener. As such, eco-friendly homes are becoming far more valuable, with a larger number of people looking to include energy-saving features, such as solar panels, cavity wall insulation, and double glazing.
Not only can this help reduce your energy bills, but it can also attract buyers who are specifically looking for such modern features, of which many London homes do not yet have.