Urban Iki bring us their stylish and simple bike seats from the Netherlands
During the summer months, it is lovely to get out and about with your children and cycling is a great way to enjoy the scenery and get some fresh air. Whether you decide to venture through Hyde Park on a cycle ride and stop for a picnic on the way or hop on your bike and travel through the quiet country lanes in search of a traditional pub, getting around on two wheels is the way forward in the school holidays.
While cycling has become popular in Britain in recent years, it has always been a favoured way of transport in the Netherlands. So it comes as no surprise that a company from this part of the world has revolutionised the experience for families. Children's bicycle seat brand Urban Iki has just launched a fantastic range in the UK and you can get your hands on their brilliant bike seats in time for summer.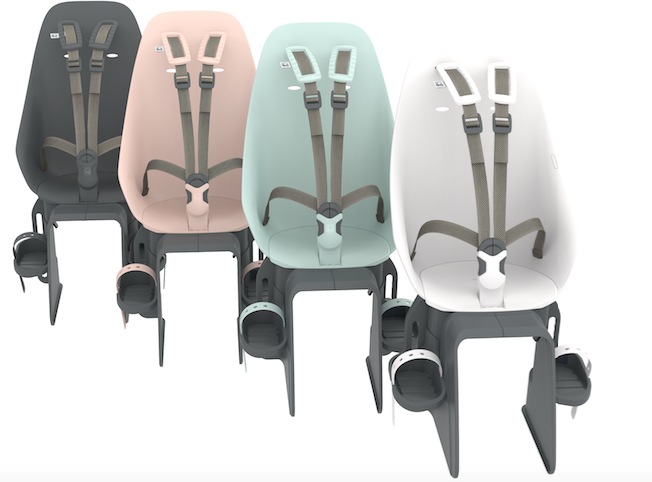 Urban Iki keep things simple for when it comes to exploring the great outdoors. The brand fuses Japanese technology and mentality with the fresh design of the Netherlands to create functional and stylish items. They have a broad range of seats that can be fixed on to the front or rear of your bike so you can take the youngest members of your family along for the ride. The front seat is ideal for little explorers from the age of 9 months to 2 years and it gives them a chance to enjoy the views as you cycle around. The shockproof Windscreen accessory also helps protect your child from the elements.
Some people prefer cycling with a child on the back of their bike for weight distribution reasons. The rear seat clips on to the rear rack and is anchored in place with a safety strap that attaches to the seat tube. Again, this can be used from the age of 9 months but it will last much longer and take your child until the age of four.
So, if you are desperate to get out and explore the world with all of the family in a fun and environmentally-friendly way, take a look at the Urban Iki range.
Prices start from £54.95. Visit https://www.tredz.co.uk/urban-iki-childseats for more information.