Tommee Tippee feeding accessories offer excellent support for breast or bottle feeding
By Katie Ann Lamb
There is a lot of debate when it comes to feeding your new baby and everyone seems to have an opinion on Bottle or Breast. Fortunately, Tommee Tippee have the market covered on all things related to feeding and have a number of accessories that can help you through the process. So, whatever you choose, you can be rest-assured that this brand will have the products to assist you.
Personally, I believe a combination is best suited to my family. It enables my Husband to bond with our baby and means that I can also continue with parts of my life without being just a food source. Tommee Tippee have recently released the 'Perfect Prep Day and Night'. This is hailed as a dream machine to help create that perfect bottle, day or night, and in only two minutes.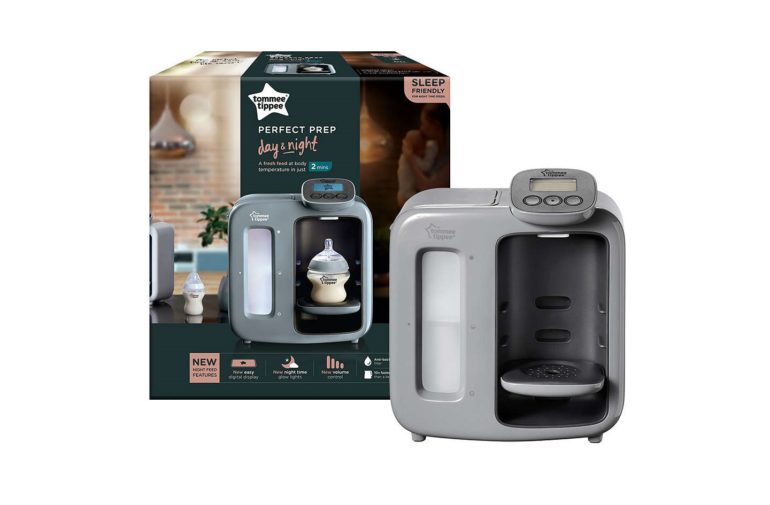 Some of the new features include:
Makes a fresh bottle, at correct temperature, in less than 2 minutes

Filter system removes impurities present in water

Initial 'hot shot' of water kills bacteria that may be present in formula

Dispenses correct amount of water for a more accurate and consistent dilution

The Perfect Prep machine works with any powdered formula milk and most bottles

Silently prepares bottle with volume control

The glowing nightlight shines gently making night time feeds clear and simple

Clear, easy to use digital display
Parents have called this new baby bottle heating machine 'a game changer for the night feeds'. It comes in white, black, grey and red and costs £130.
I would like to combine Breast Feeding with use of the bottle because I don't want Breast Feeding to dominate my life entirely. Therefore, the Tommee Tippee Closer to Nature is the perfect affiliation between breast and bottle feeding because you can still give your baby breast milk (or formula if you choose) but you are not the only provider.
The new electric breast pump by Tommee Tippee is as simple as the touch of a button and is really easy to assemble, use and sterilise. The unique silicone cups are designed to give maximum comfort to you and are specially designed to mimic a baby's natural feeding action. The pump has 4 expression phases. Light, low, medium and high. The Light setting is recommended to promote milk let down.
 Features include:
Great results at the touch of a button with only 3 parts to clean & assemble

Massaging motions mimic baby for greater milk yield

Unique soft silicone cup for extra comfort

Electric or battery operated for use at home or on the go

Connects directly to Closer to Nature Bottles

Includes a small steriliser box

BPA-free for total reassurance
The Electrical pump is approx. £100 and come with  1x 150ml bottle, 2 milk storage containers, 1 milk storage lid, 6 breast pads and a steriliser box.
Both products are available through retailers such as Amazon, John Lewis, Mothercare, Argos, Boots, Very and Littlewoods