Lamborghini presents a unique Huracán EVO Spyder
Lamborghini unveiled a dazzling creation at an exclusive European premiere event. At the Lamborghini Lounge in Porto Cervo, invited VIP guests were able to witness the potential of Lamborghini personalisation.
The unique Huracán EVO Spyder was presented and the car is personalised by cult tattooist Dr. Woo in conjunction with Lamborghini's Ad Personam department. US-based Dr. Woo is known to an influential clientele and Hollywood elite for his single-needle work, blending tattoos, art and fashion.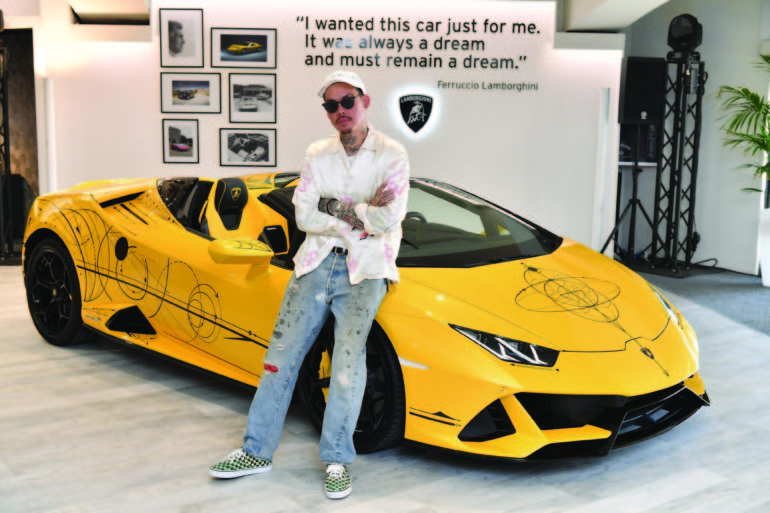 Crafting a particular style of single lines and highly intricate designs, his unique and highly individual style is clearly evident throughout the Huracán EVO Spyder.
The Spyder version was launched this year and the Huracán EVO is the next-generation V10 Lamborghini. It is the first to feature predictive logic on vehicle dynamic control, with highly sophisticated aerodynamics. It has acceleration from 0-100 km/h in just 3.1 seconds and a top speed of over 325 km/h.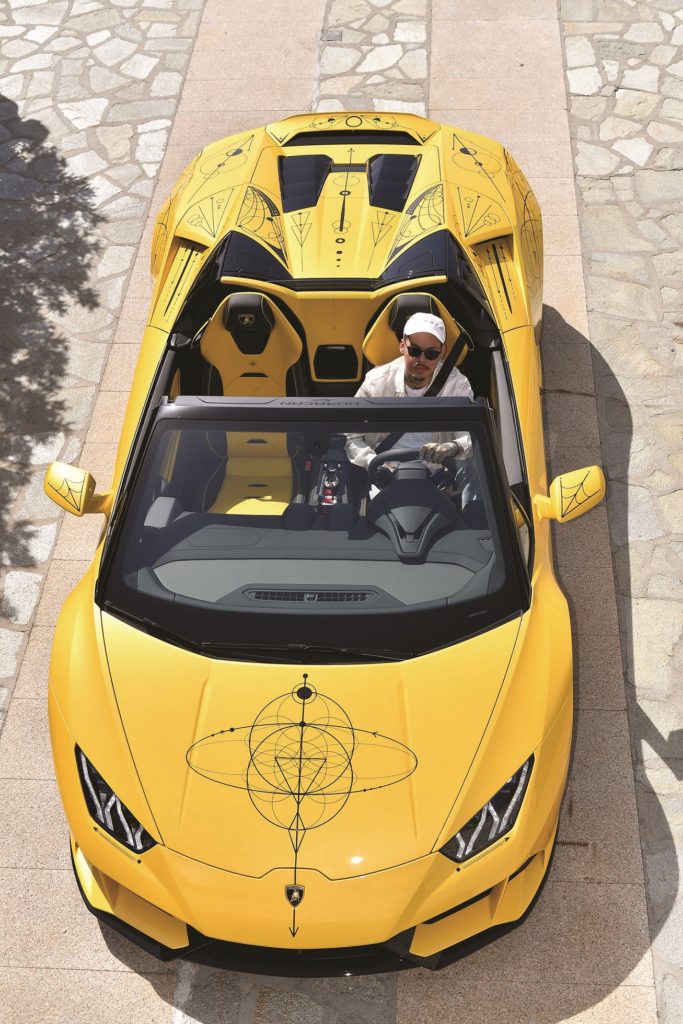 The car, unveiled in Porto Cervo, can be seen on display by invited guests and visitors to the Lamborghini Lounge during the summer season in Sardinia.
At the launch party guests enjoyed a Champagne reception courtesy of Perrier Jouët and explored the world of Lamborghini including its partnerships with Italian lighting design brand Artemide, interior design company Visionnaire and Bodyfriend's high-tech massage chair, which combines medical science and super sports car design.
The Lamborghini Lounge in Porto Cervo is open to clients and VIPs until 8 September 2019, located on the Promenade du Port adjacent to Porto Vecchio.