Dry January doesn't have to mean a dry social life
Just because you have overindulged during the festive period, it doesn't mean that your social life needs to die a death for the month of January. Dining in may take priority over eating out. Why not? Especially when there are so many delicious meals to be cooked at home.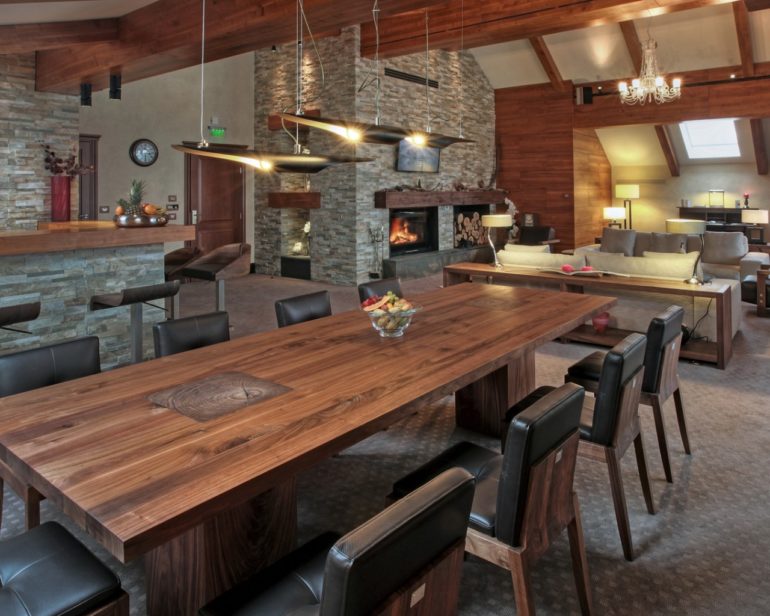 Entertaining within your own four walls can be the ideal choice for those looking to eat healthily but not miss out on the gossip this month.
Perfect Day Caterers are an independent caterer with extensive experience in delivering first class service and they have shared their invaluable dinner party tips with readers of The Sloaney:
Prepare:
To ensure both you and your guests enjoy the dinner party, you must be present. Becoming increasingly stressed and spending excessive periods of time in the kitchen does not promote a relaxed atmosphere. One way to avoid this is to make sure the dishwasher is entirely empty when the party begins, allowing you to load as you go.
Similarly, complete all unpleasant tasks prior to the party, from the cleaning of utensils to the checking of ingredients. Practice "mise en place": have all ingredients out and ready to go before you start cooking. These simple hacks will alleviate a significant amount of chaos from your kitchen, preventing you from becoming daunted by the cooking process. Complete this preparation with time to spare; it's must more efficient to have too much time than too little. You can use that little extra time to pamper before your guests arrive!
The Menu:
The meal you cook inevitably depends on the guests you are inviting and their preferences, however, as the size of your party increases so does their list of demands and dietary requirements. It is therefore advised that if your party exceeds six guests, you ask every person to bring something, and place yourself in charge of the main dish. Avoid telling your guests directly what to bring, simply give them a cuisine to follow, such as starter or dessert.
Alternatively, if you wish to provide all three courses, making a no-bake dessert the night before – such as a cheesecake – and a simplistic starter such as a salad may save you a lot of hassle. Your menu does not have to be over-complicated to be delicious!
The Timeline:
Entertainment is an essential component to any successful dinner party, particularly during the festive season, when guests are particularly excitable and celebratory. Filling your dinner party with a night full of activities will ensure your guests leave having had a great time, be this simply by playing a card or board game following your meal.
Ensure you serve a dessert, whether this be a beautiful fruit platter, decadent chocolate torte or a cheese platter and fried fruit. Dessert is a good way of signalling that the meal is over and you can move on to the next part of the party.
Manage your expectations:
The key to enjoying your evening is not putting too much pressure on yourself – not everything will be perfect. Even if you are planning the most sophisticated of evenings, do not become anxious if your dinner party does not completely go to plan; this can sometimes be for the better, with spontaneity often leading to the more fun evenings.
Finally, although you've worked hard to prepare your feast, if someone says "no thank you" to an offering, do not reassure them that it is not too calorific or alcoholic and insist they have some. As you may potentially be forcing your guests to reveal that they are dieting or pregnant which does not make for a relaxed evening!
Should you desire an entirely stress-free event whilst providing the highest quality food for your guests, take a look at www.perfectdaycaterers.co.uk for more information.