Added on 26 May 2022
TheSloaney
Champagne Pommery , Chelsea Flower Show , Chelsea Flower Show 2022 , Louis Pommery , Pommery Champagne , RHS Chelsea
The Season 2022: Raise a glass on the Champagne Pommery Terrace at the RHS Chelsea Flower Show
Words: Laura Toogood | Photography: Sarah Bacon
If you are visiting the RHS Chelsea Flower Show this week, the Champagne Pommery Terrace is the perfect place to unwind during the day. After browsing the Show Gardens and enjoying the amazing displays in the Great Pavilion, taking a break from the impressive showcases for a glass of Pommery Brut Royal or Pommery Brut Rose will prove a real treat.
For those wanting to support the blossoming English Sparkling Wine trade, Louis Pommery England, which is produced in Hampshire, is also available alongside some of the premium champagne offerings from Champagne Pommery.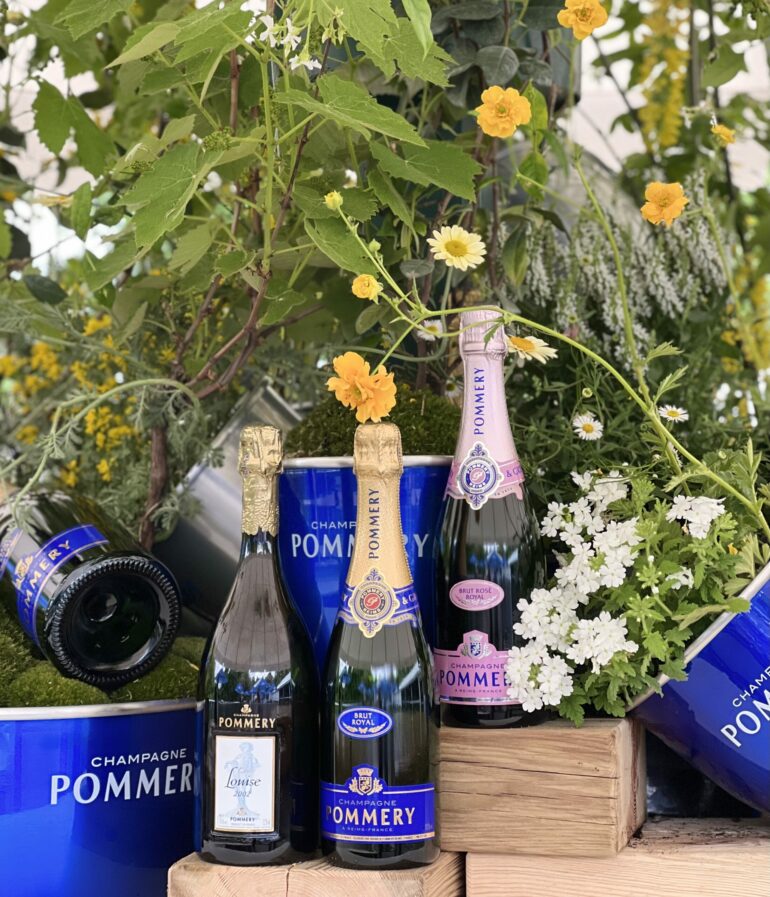 The Champagne Pommery Terrace is located near to the main entrance of the Chelsea Flower Show at the gate that is closest to Sloane Square. The extensive outdoor space is up a level and offers fantastic views of the Royal Hospital Chelsea grounds. A number of VIPs and celebrity guests have already been spotted gathering here and the beautifully decorated bar has already become a talking point.
Visitors will find themselves overlooking the bandstand area, as well as the shopping avenue and main show grounds. Pommery umbrellas will provide some protection from any drizzle and also give some shade from the early summer sunshine. After stopping off for a glass of bubbles, the shops are just around the corner for those who want to enjoy some retail therapy.
DON'T MISS
RHS Chelsea Flower Show 2022: The Social Diary – The Sloaney
The Season 2022: Glorious floral displays dazzle visitors in the RHS Chelsea Flower Show Great Pavilion – The Sloaney