Added on 24 May 2022
TheSloaney
British Summer Social Season , Chelsea Flower Show , Chelsea Flower Show 2022 , Chelsea Flower Show Great Pavilion , David Austin , Great Pavilion , Primrose Peonies , RHS Chelsea Flower Show
The Season 2022: Glorious floral displays dazzle visitors in the RHS Chelsea Flower Show Great Pavilion
Words: Laura Toogood | Photography: Sarah Bacon
The RHS Chelsea Flower Show has returned to its usual spot in the British Summer Social Season. This year's show does not disappoint, with a vast array of spectacular displays located in the Chelsea Flower Show Great Pavilion.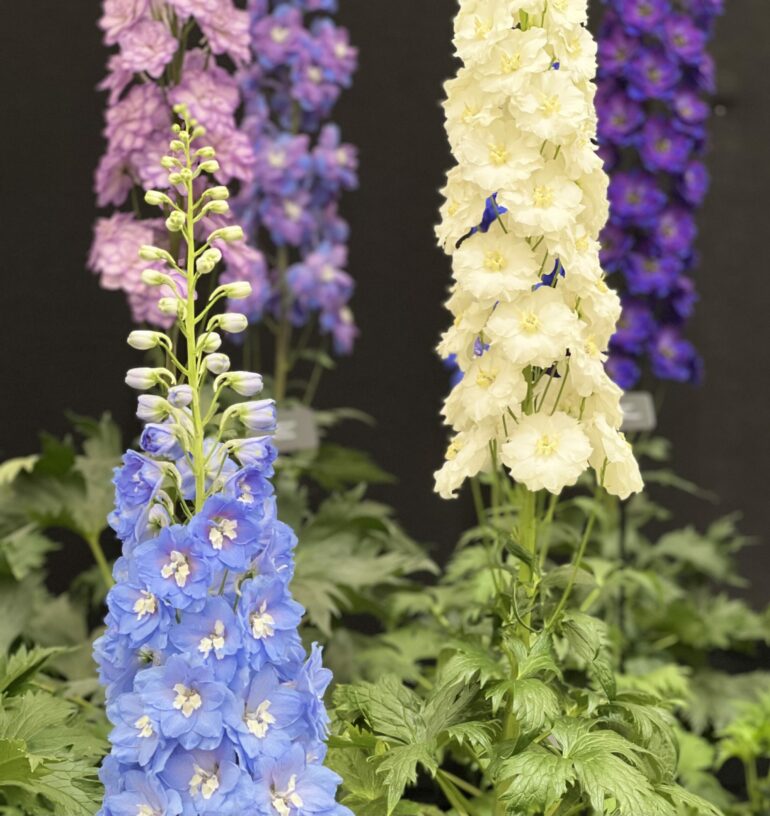 The RHS Chelsea Flower Show is the best place to see a wide selection of impressive plants. You can earmark bulbs and flowers for your garden and have the benefit of seeing the very best options that are available. A notebook is essential for jotting down future purchases and most of the exhibitors have leaflets on hand that contain detailed information about the individual elements of each display.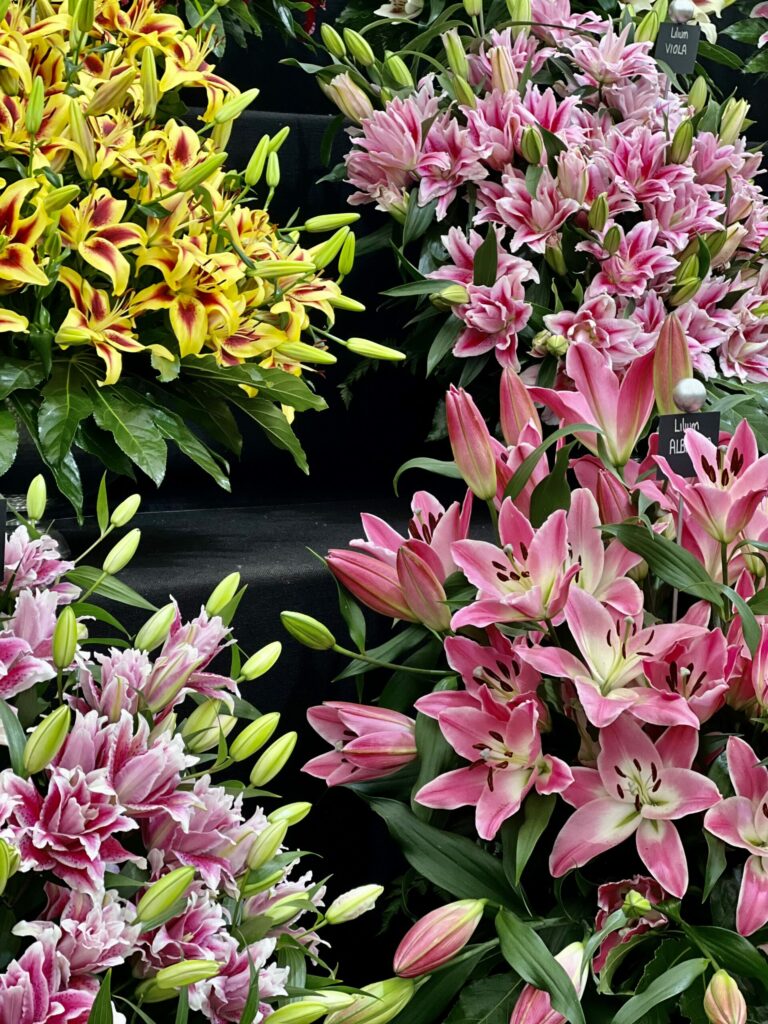 There is something to suit all gardens, whether you are focused on window sill pots, boarder plants or larger green spaces. The show is ideal for picking out your favourite bulbs for planting in the autumn. Many of the main highlights can be found in the Chelsea Flower Show Great Pavilion.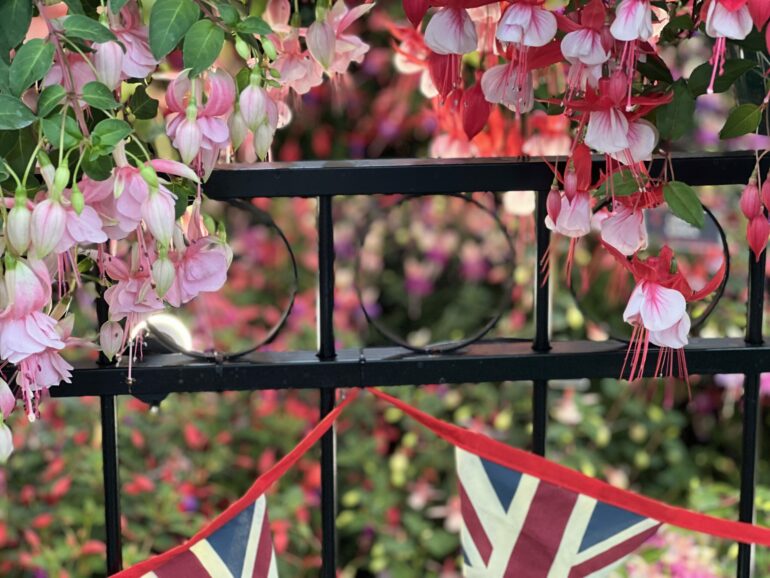 The wall of lilies is utterly remarkable and this impresses year-on-year. The fuchsias look particularly exceptional at the show in 2022. The vast arrangement of daffodils and tulips really highlights how many different varieties are available for these spring favourites.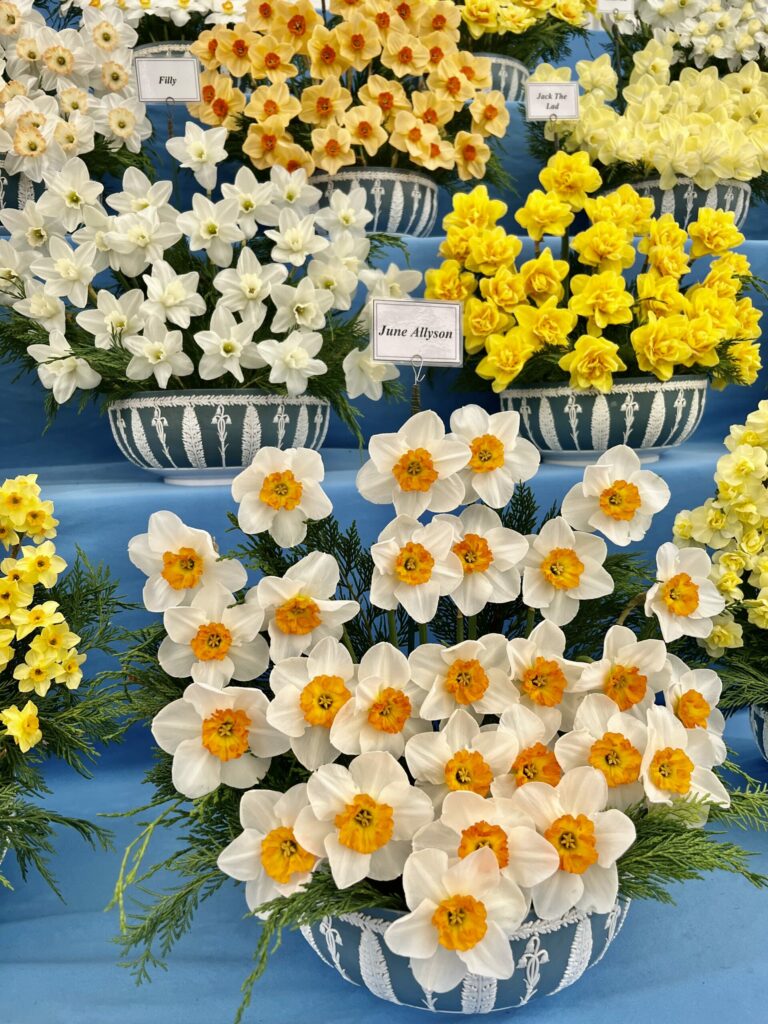 The scent that comes from the rose gardens is very alluring and visitors can admire a selection of climbers, ramblers and shrub roses that are showcased by various producers. The David Austin display contains a number of delights, including the ever popular Roald Dahl English Shrub Rose and the vibrant Princess Anne Shrub Rose, which both stand out.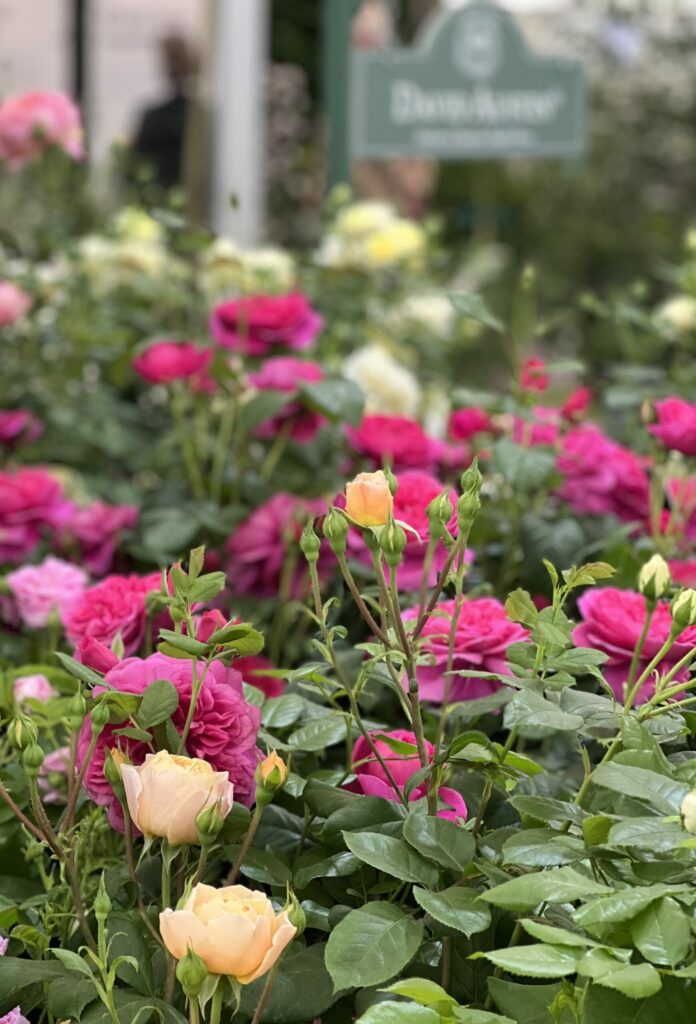 Peter Beales, the World Leaders in Classic Roses, also has a wonderful collection on show, with a beautiful archway demonstrating the benefits of rambling and climbing varieties.
Meanwhile, the alliums look spectacular, with impressive statement varieties such as Mount Everest, Globemaster and Purple Giant on show.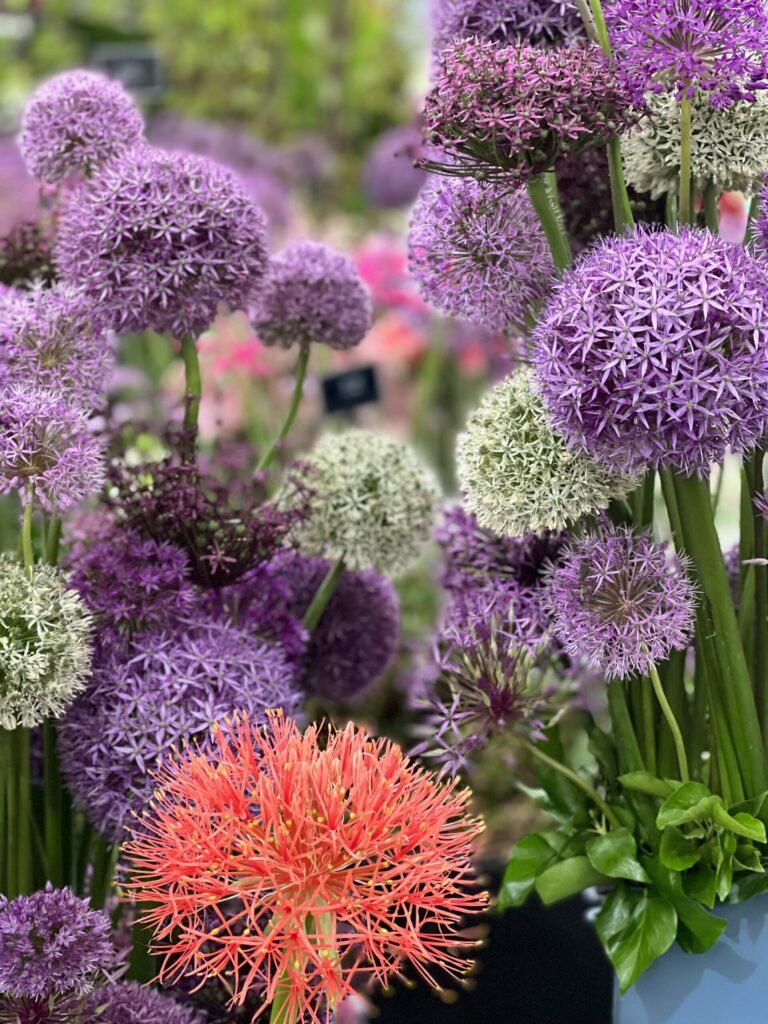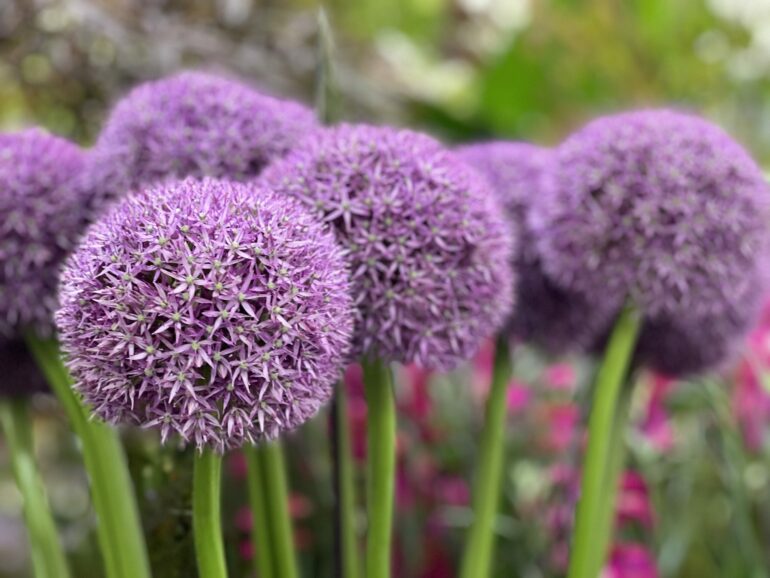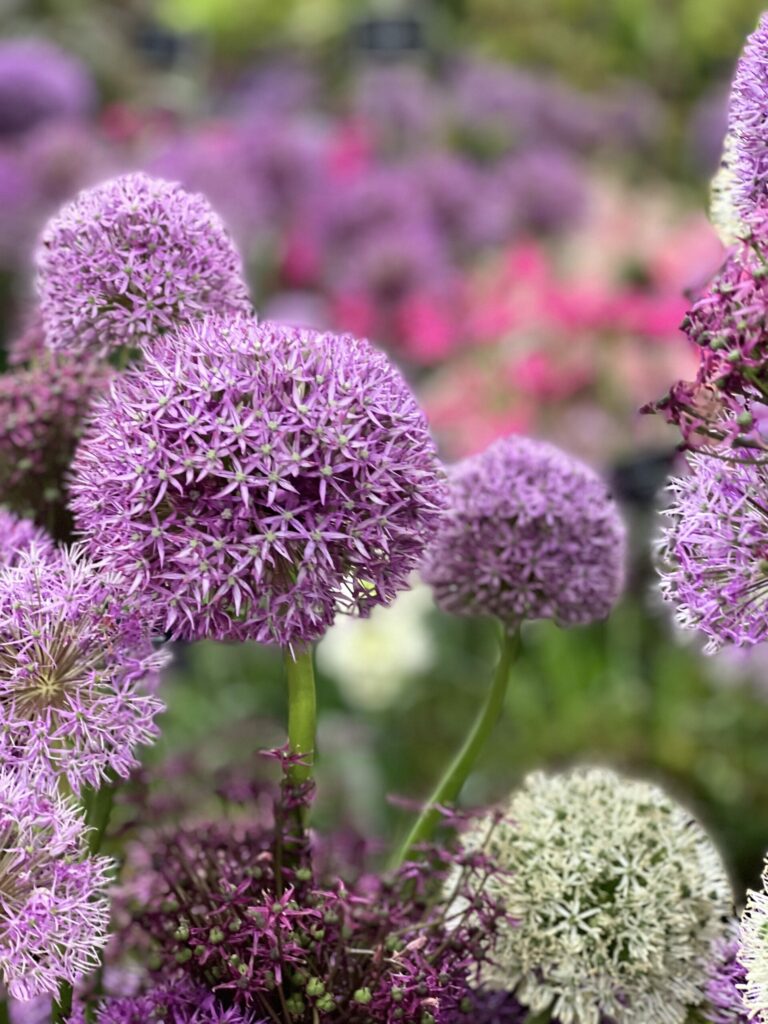 The Primrose Hall Peonies have been much admired so far. With wedding season starting to gather great momentum across the UK, peonies spark romantic memories for many and also excitement about forthcoming nuptials.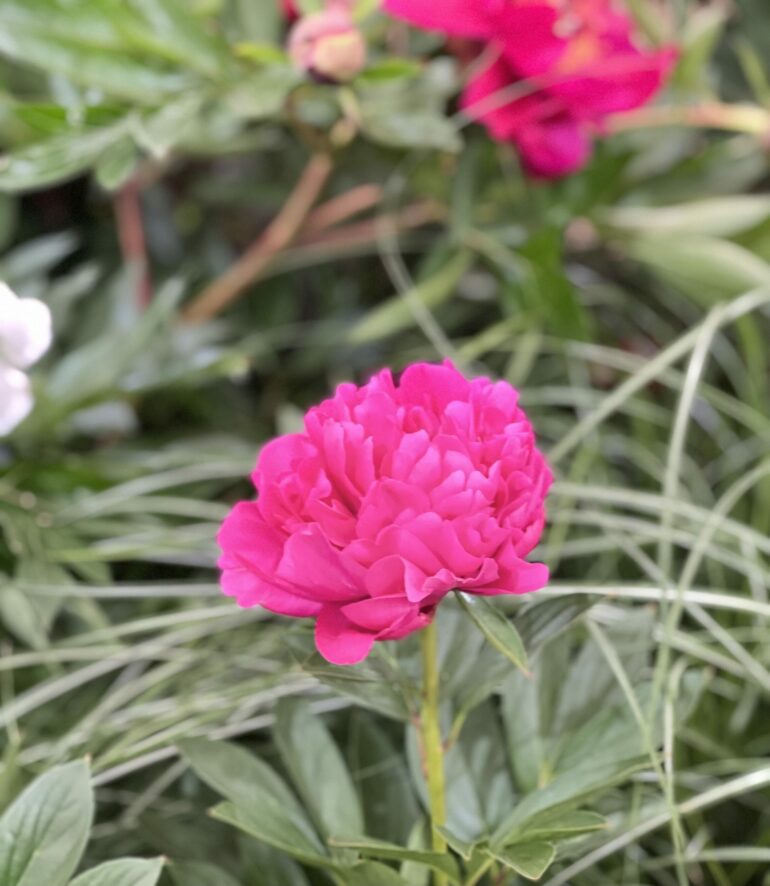 The National Chrysanthemum Society has a stunning Japanese-themed garden, which demonstrates the creative versatility of this treasured flower.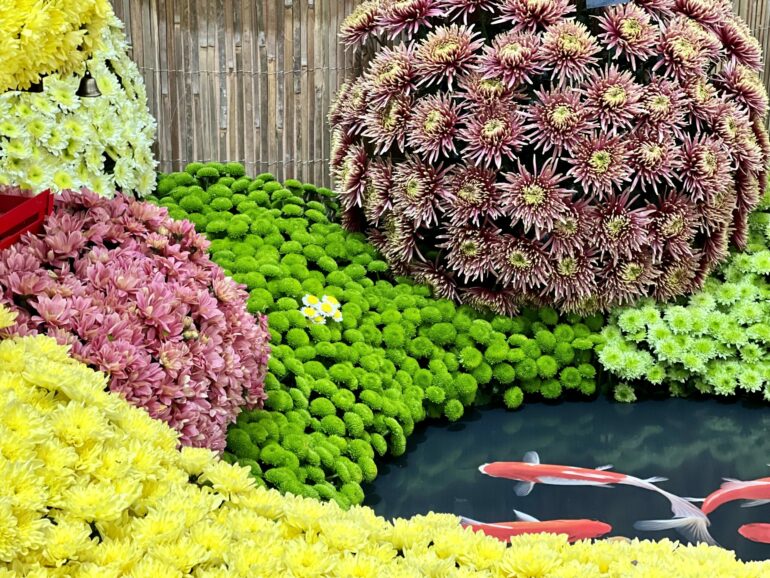 The Sweet Pea display was sorely missed this year, with seed issues apparently causing a temporary interruption to the showcase. However, there is much to enjoy in the Chelsea Flower Show Grand Pavilion and this year's top RHS event is fabulously vibrant.
---
DON'T MISS
HM The Queen, Dame Judi Dench, Joan Collins and other attend the opening day of the RHS Chelsea Flower Show