Added on 4 May 2022
TheSloaney
Badminton Horse Trials Trot Up 2022: The Fashion Report
Wow – what a fantastic start to Badminton Horse Trials! It feels so good to be back and the sun was certainly shining brightly down on Badminton House this afternoon for the First Horse Inspection. A huge number of spectators gathered to catch a glimpse of the competitors and admire the horse and rider combinations that will compete over the coming days at this major event, which is presented by Mars Equestrian.
As always, The Sloaney brings you a roundup of the fashion that was on show from the riders as they presented their horses – and they definitely didn't disappoint in the style stakes.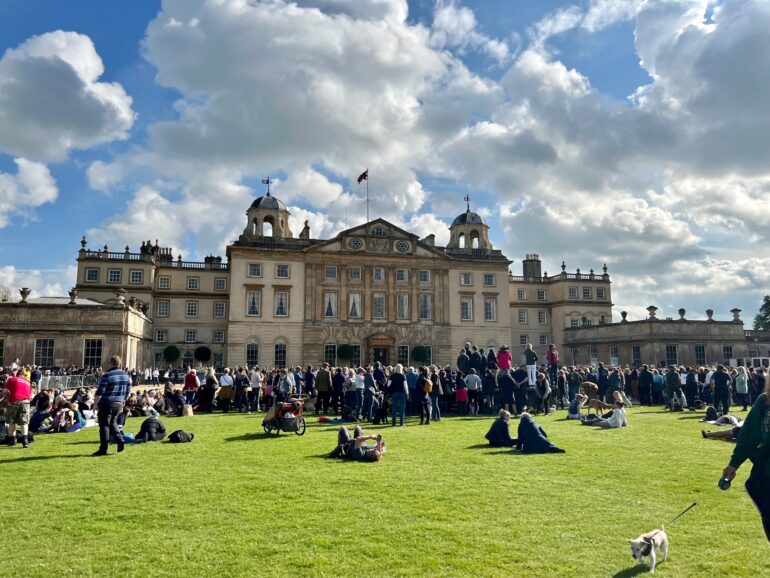 Laura Collett impressed the judges of the Best Dressed award for the ladies to win this accolade. Laura stood out thanks to touches of red that were woven into her look through her belt, shoes and headband. The entire outfit was from Holland Cooper, with the Knightsbridge Blazer a key piece.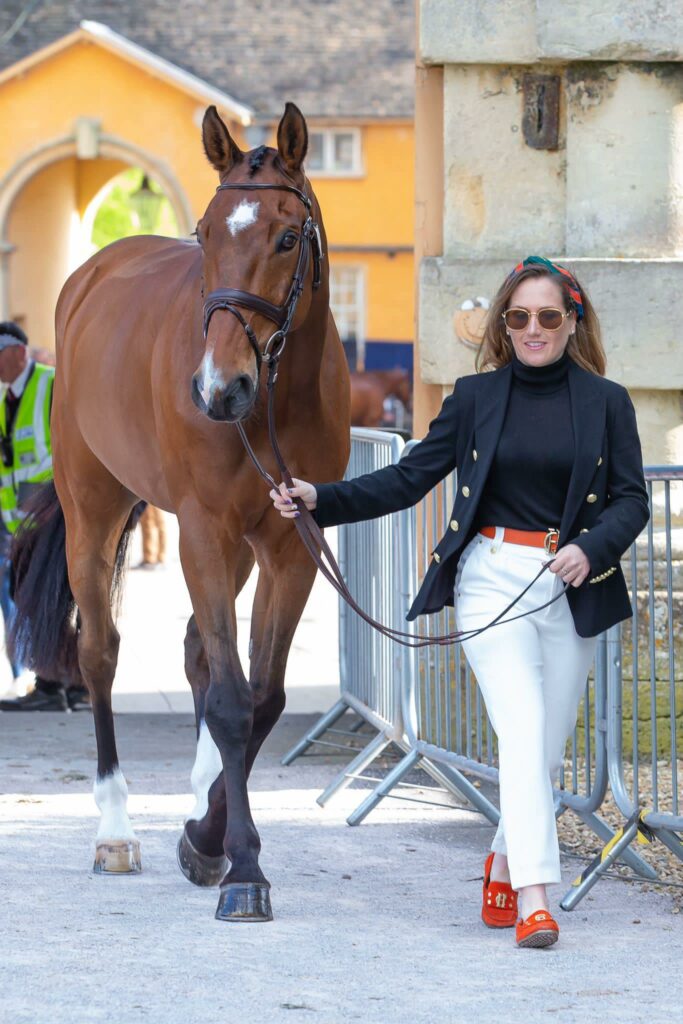 There were many others who also impressed. It was Kirsty Chabert who was the first to step out on the day. She wore green trousers, with a matching scarf and a lovely cream and pink jacket, while presenting Classic VI.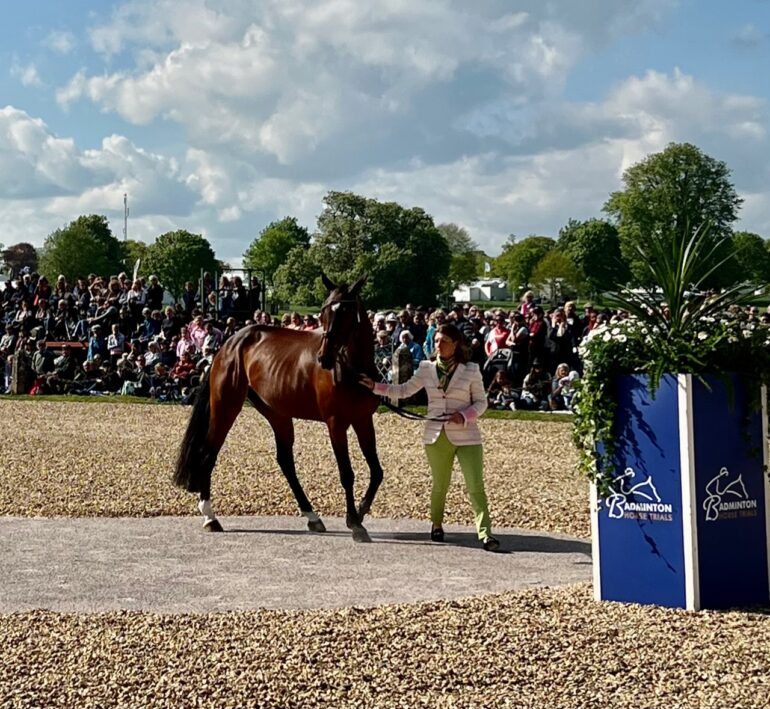 A number of male riders followed Kirsty and they all looked impeccable in smart suit jackets or tweed. William Fox-Pitt and Ben Hobday looked particularly immaculate.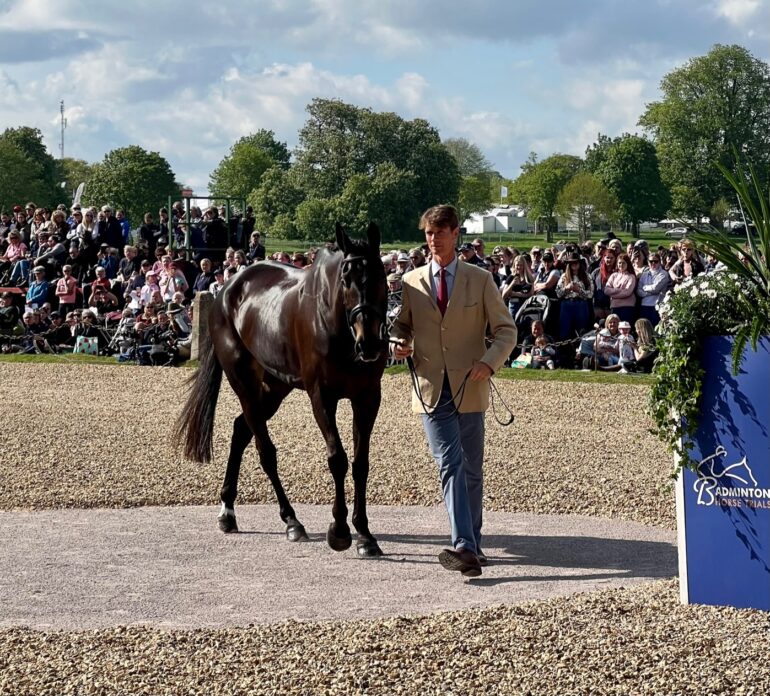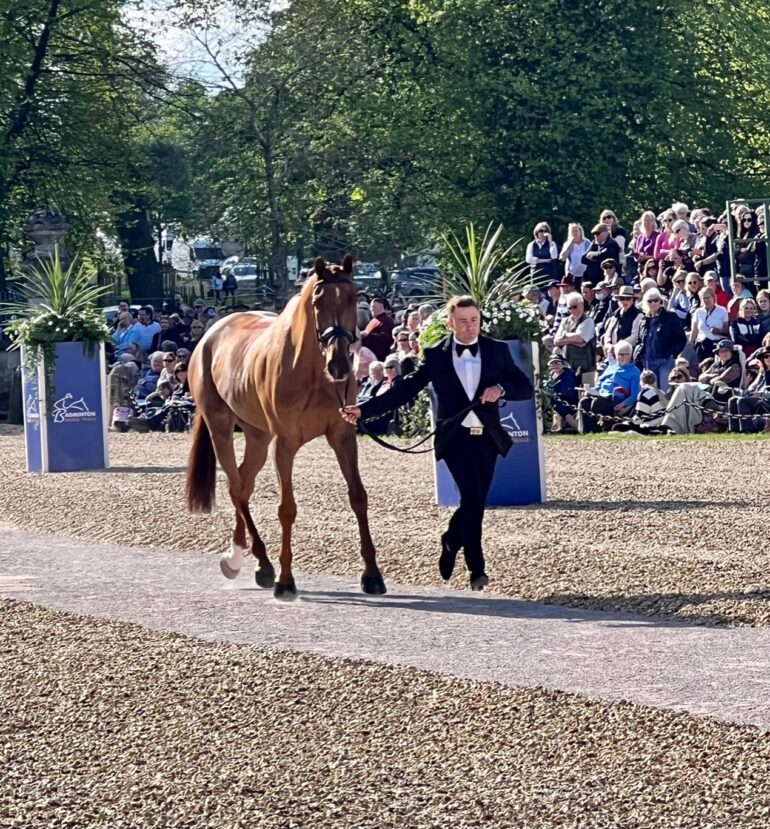 Tailored jackets were popular with many and Sarah Ennis modelled this look perfectly. Esteemed country fashion brands, such as Fairfax & Favor and Holland Cooper, proved to be a preferred choice for several of the competitors.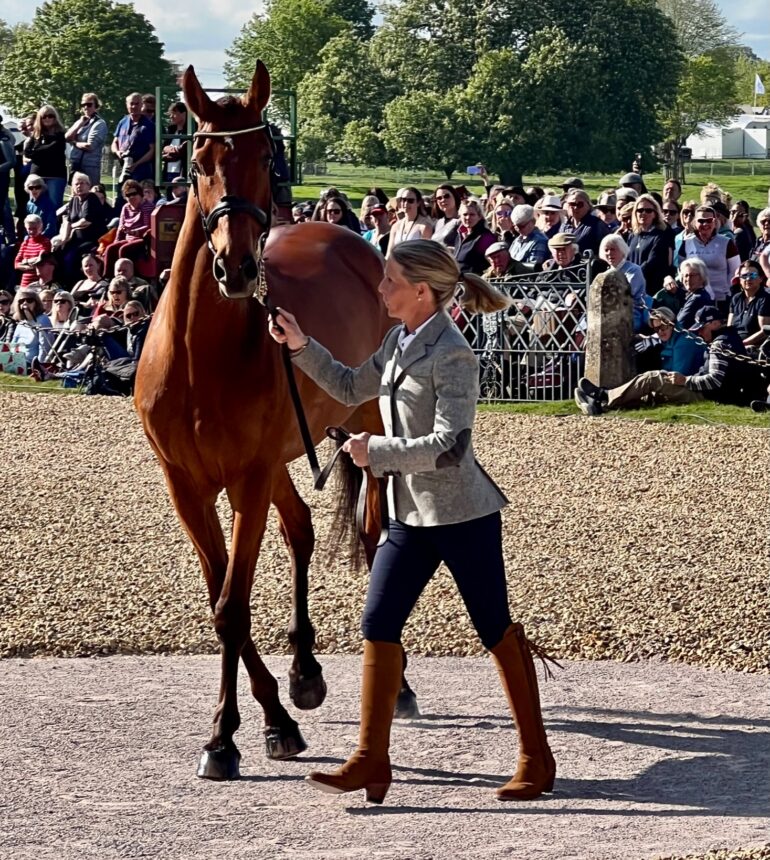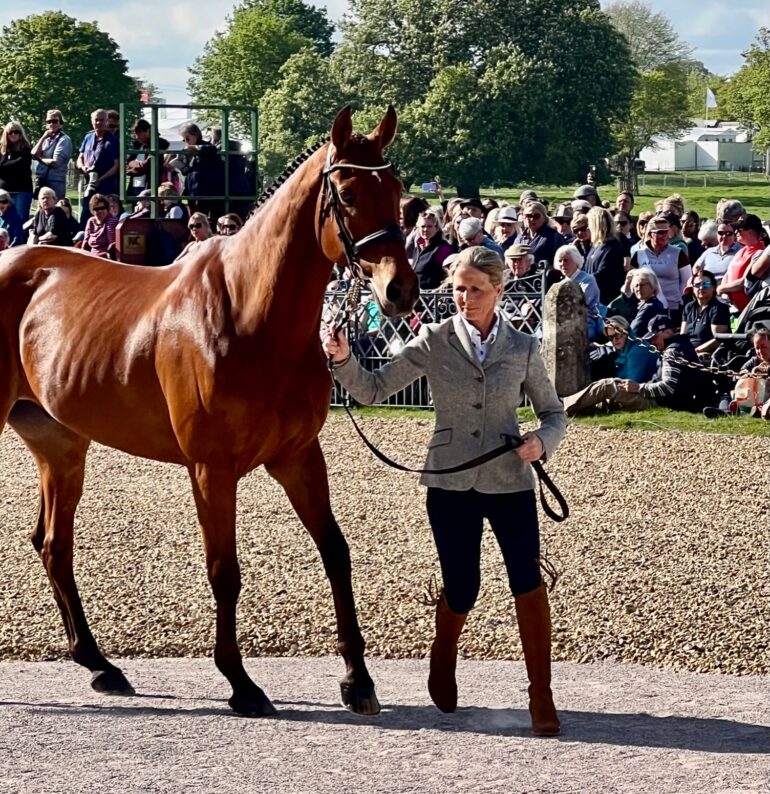 Shades of red and orange were worn by some of the ladies, including Nicola Wilson, Rose Nesbitt and Elizabeth Power, with such hues mirroring the brilliant May sunshine.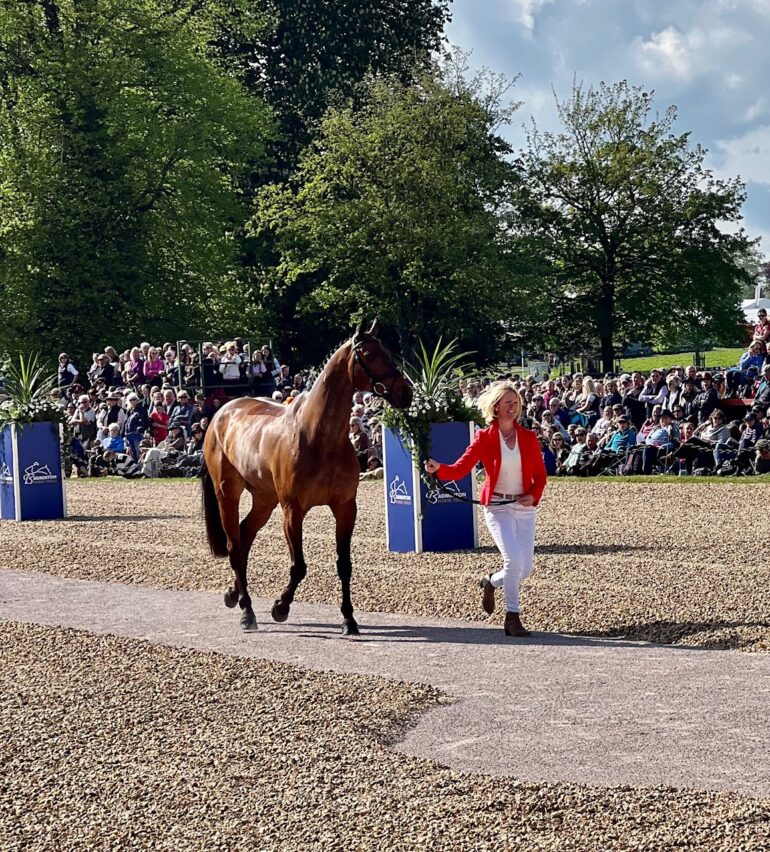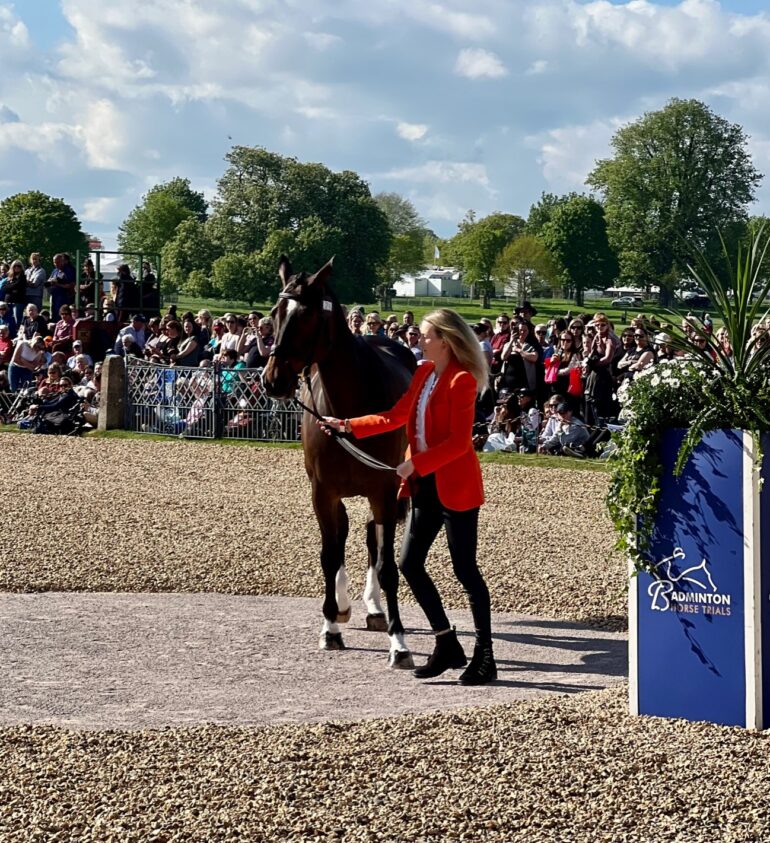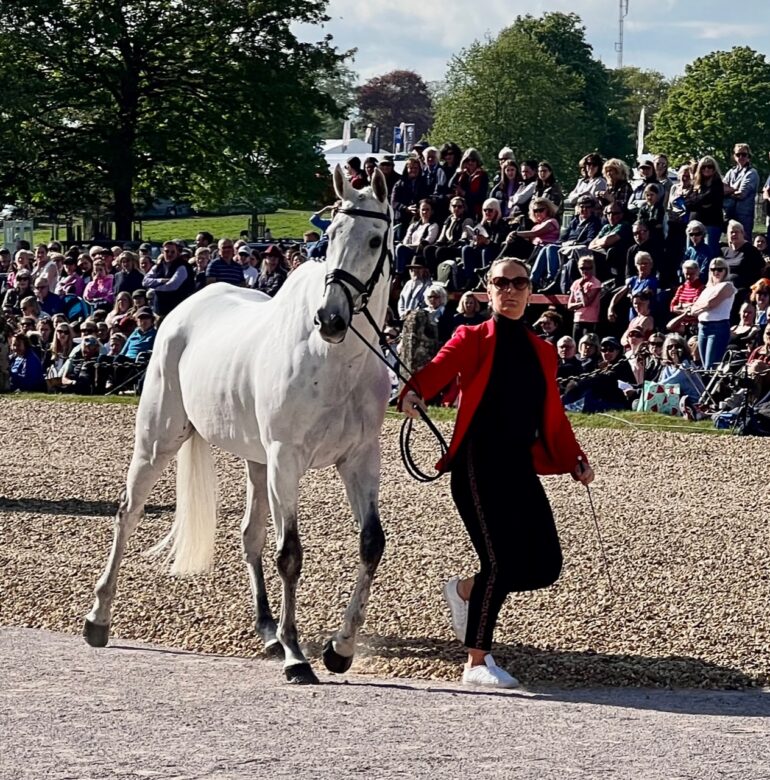 A few of the riders opted for graceful skirts. Amanda Pottinger, who was representing New Zealand, looked elegant in a boho-inspired patterned skirt.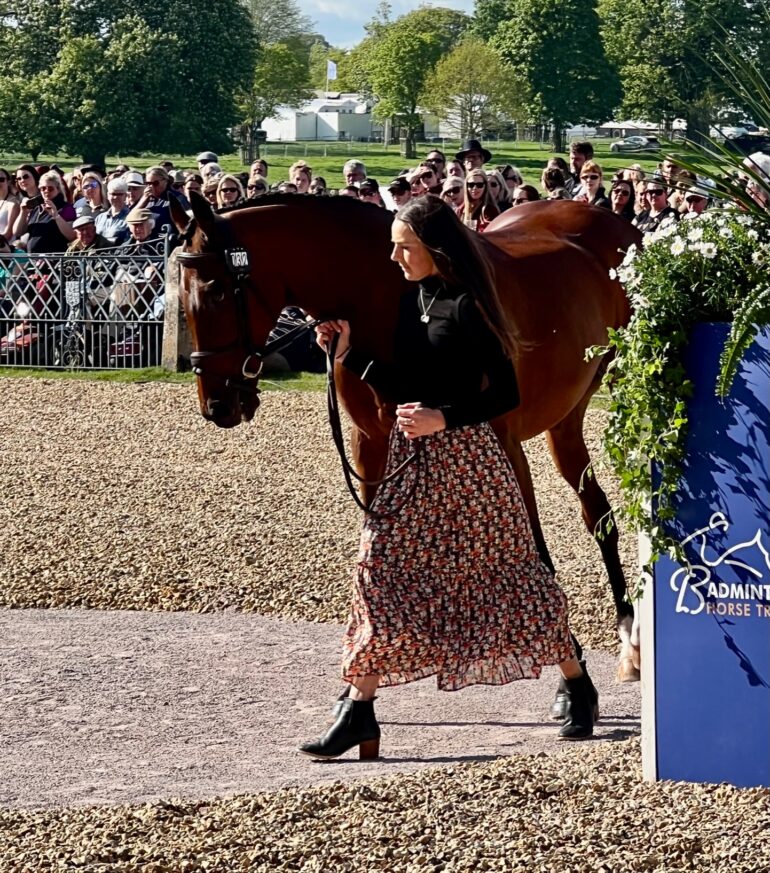 Piggy March channelled a sophisticated and smart country look with a predominantly Holland Cooper outfit, which is a brand that also collaborates with this year's Badminton style queen, Laura Collett. The flattering detailing on the back of Piggy's coat was especially admired by onlookers.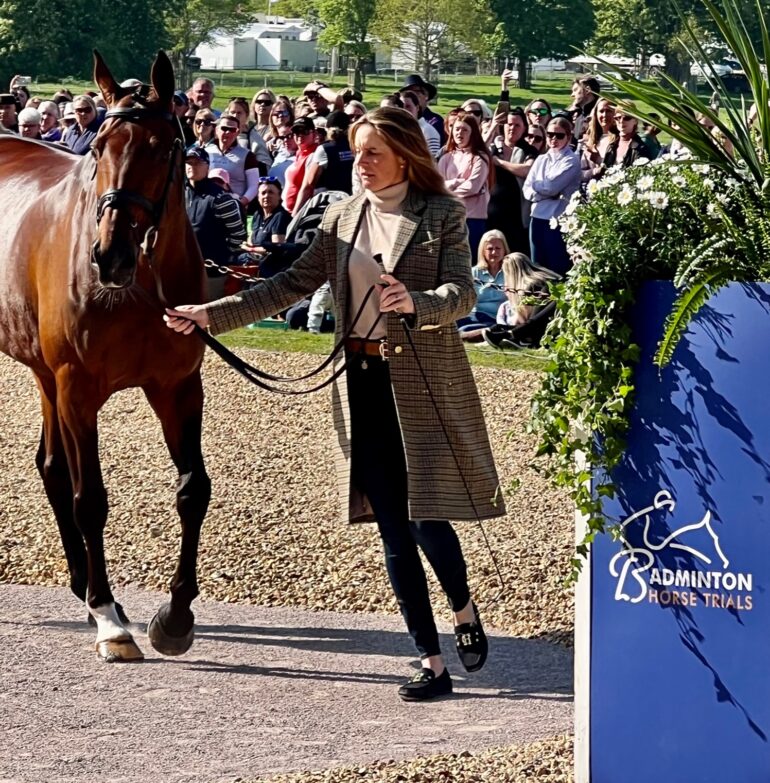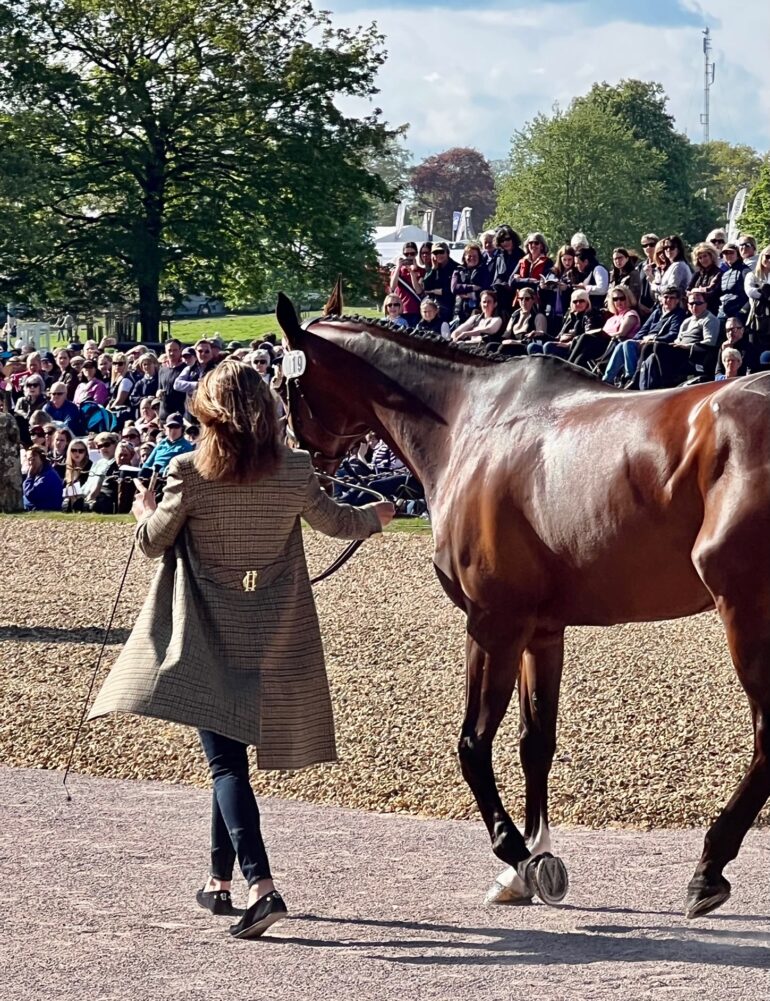 Meanwhile, Pippa Funnell turned heads and looked fabulous in a chic, tailored mid-length jacket that was paired with boots and a hat.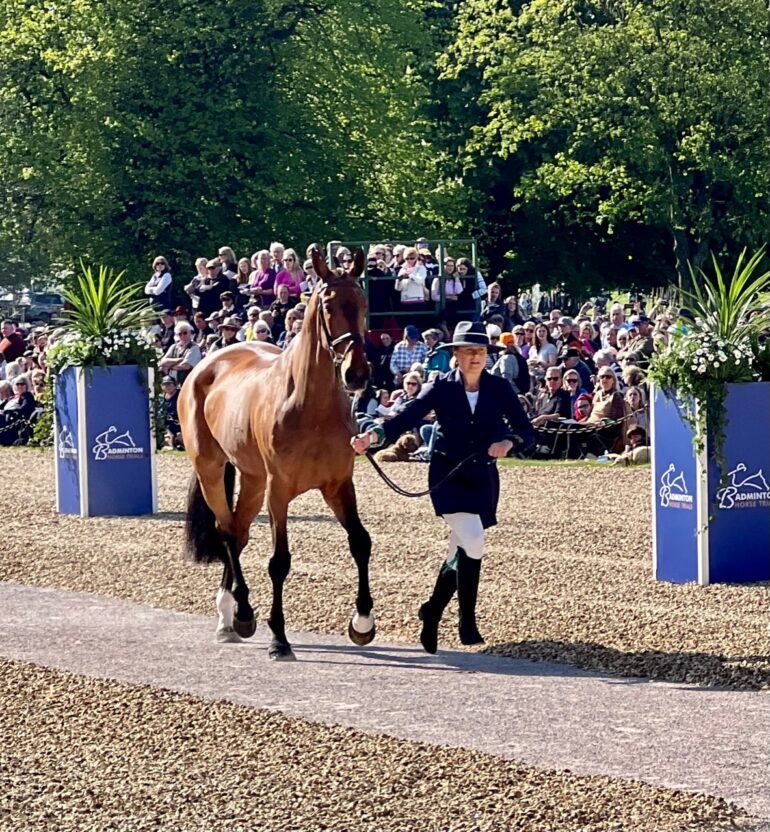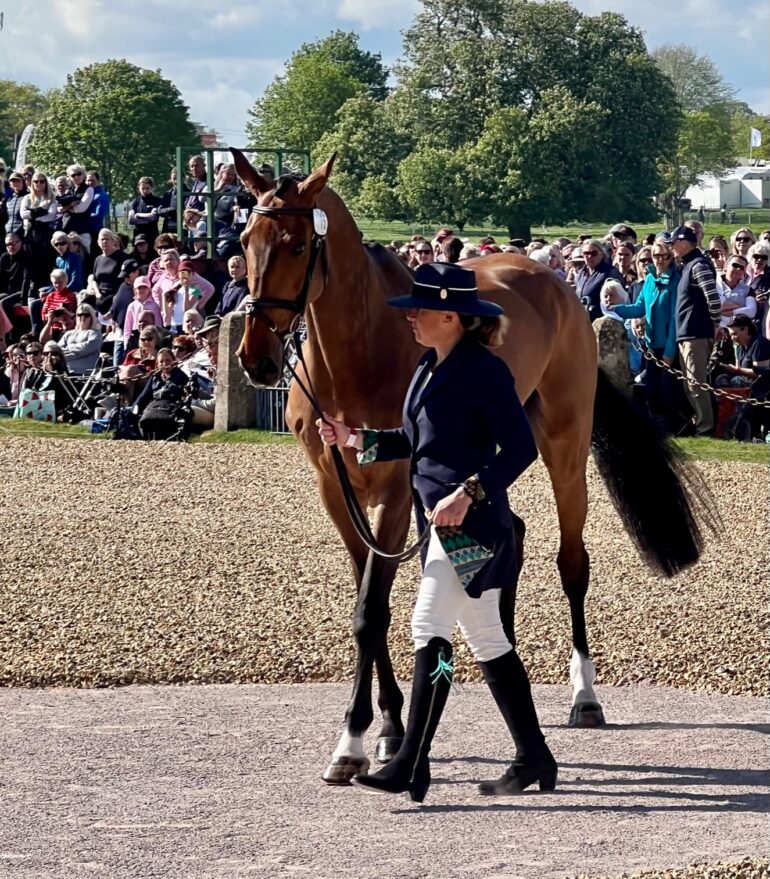 Tamra Smith looked very striking in a sophisticated belted shirt dress, with over the knee suede boots.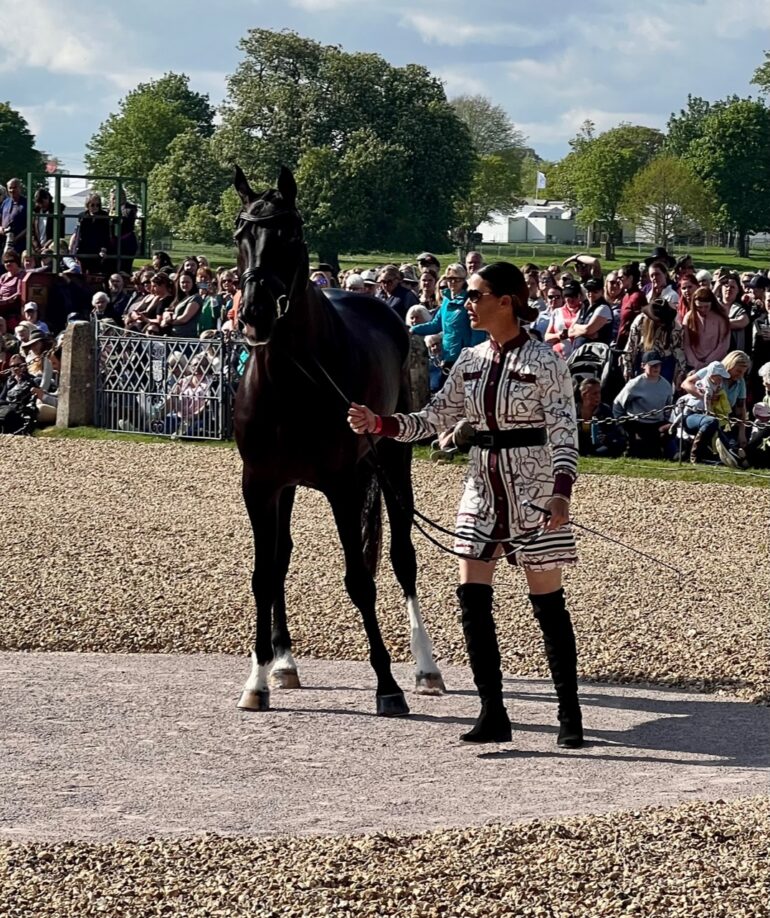 Some of the riders who were drawn later in the order included a welcome splash of colour and they certainly encouraged those watching to make the most of the excellent shopping opportunities over the coming days. Read our preview of the Shopping Village here.
---
Follow @TheSloaney on Twitter, Instagram and Facebook for more pictures and footage from the Trot Up, as well as updates throughout the week.
---
Coming up on the The Sloaney's British Summer Social Season Guide: Chelsea Flower Show, Royal Ascot, Wimbledon and many more top events: READ MORE HERE