Tips for creating a blissful bath time experience
Having a bath is one of the best ways to unwind. Whether you've had a stressful day or just need some TLC in the comfort of your own home, nothing quite beats sinking into a tub of bubbles in the evening. Preferably surrounded by candlelight and some delightful bath treats too!
Creating the perfect atmosphere for bath time is vital. If you want to wind down properly, we recommend downloading some spa music to play in the background. This will really help you relax. It is also a good idea to keep your phone at arm's length so that you aren't interrupted by Whatsapp messages or tempted to flick through Instagram. A little switch-off time really eases the mind.
Low lighting with the addition of some flickering candles will certainly transport you into a dreamy world. Neon Sheep has a whole host of bath time goodies available for the autumn/winter season, including the delightful Sweet Pea and Wild Flower candle, which is sure to complement the botanical scents of many shampoo and conditioner ranges.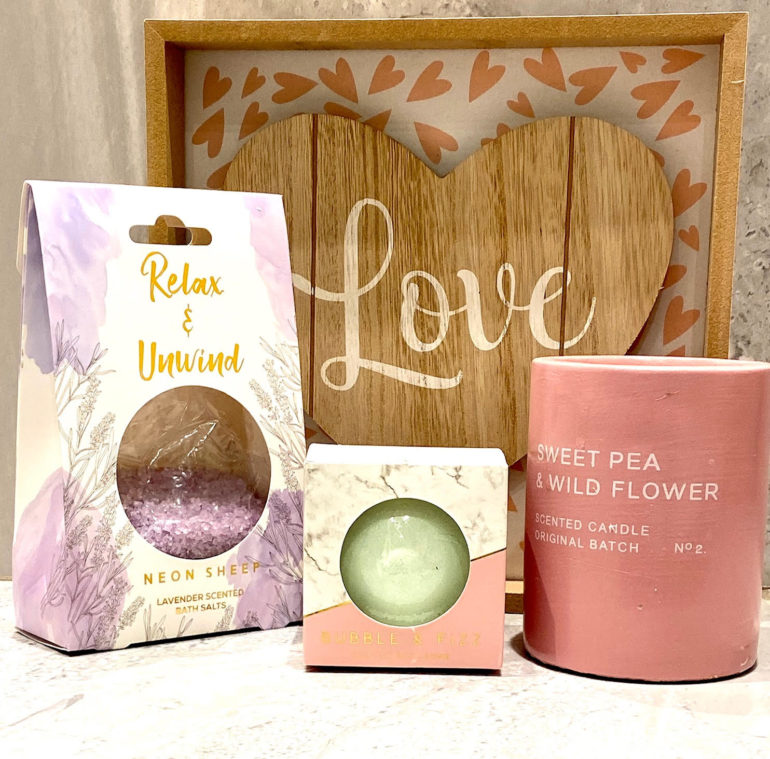 We also love the range of Bath Bombs. The Bubble and Fizz scented bath bomb melts into the water and releases a lovely, delicate scent. For those who like Bath Salts, Neon Sheep present some that are scented with lavender and created specifically for relaxation. If you like to reflect during bath time, then perhaps you may like to add some décor to the walls such as the Love picture.
The bath time experience doesn't end when you pull the plug. Don't forget to make sure you have some soft towels ready for afterwards. There is nothing worse than stepping out of the bath and catching a chill. Warming them on a towel rail so they are ready to wrap you in a blanket of heat will make sure you have the perfect finish to your TLC time.
Buy your bath time ingredients at www.neon-sheep.com/