Mum-to-be Diary: The luxurious Unity Beauty range
By Katie Ann Lamb
You should definitely spend some time during pregnancy taking care of yourself and spoiling yourself. I have recently discovered the luxurious brand Unity Beauty, which was founded by Parvathi Nair, who identified a lack of choice for luxury pregnancy beauty products and so created Unity Beauty.
Unity by name, unity by nature. This new pregnancy beauty range is built entirely on what women want, need and desire as they journey through pregnancy. We all know the hurdles encountered during pregnancy and they range from stretch marks to itchy and dehydrated skin, as well as many other problems. Thankfully, Unity have worked with doctors, scientists, beauty experts and new mums in order to create a unique range that combats all these challenges and more!
Using entirely natural ingredients such as avocado oil, coconut oil, mango seed butter, rosehip oil, shea butter and sweet almond oil, the products are not only luxurious to touch they also smell delicious. But the fundamental ingredient of The Unity Beauty Essentials Pregnancy Collection is the Indian Gooseberry.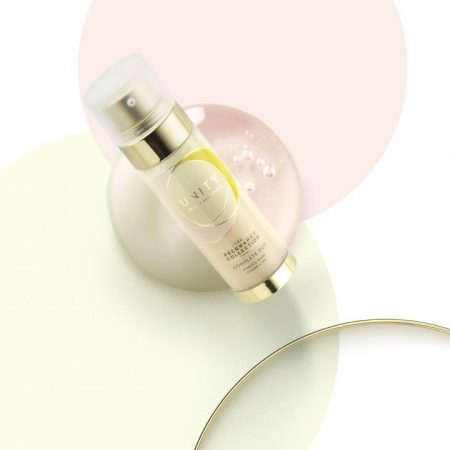 Also known as 'Amla', the Indian Gooseberry is well renowned throughout Asia for its beneficial properties and has been for centuries. Studies carried out in recent years have validated many of the suspected benefits of this superfruit and have even brought to light some that we never knew were there. Higher in Vitamin C than oranges and a potent antioxidant, everything about them makes Indian Gooseberries the perfect ingredient for expectant mothers.
The products in this range are all free from parabens, sulphates, retinoids, and other controversial ingredients that can be found in many other beauty products. The Pregnancy Collection has been thoroughly tested and retested to ensure the products can be applied safely to any skin-type.
I have been using the Intensive Body Nourisher.  It's a rich and buttery soft body cream that has an amazing lightweight consistency, which doesn't linger on your skin but is absorbed almost instantaneously. It's a perfect everyday product for skin in need of some pampering and nourishing care.
The body nourisher provides immediate relief of dryness and tightness using nutrients known to repair dry and undernourished skin. I found this particularly comforting to massage onto my growing stomach and the aromas promote a sense of peace and serenity. This is great if your heading to bed for an early night.
The other product I've been using is the Daily Body Hydrator.  Again, this lightweight moisturiser rehydrates thirsty skin in need of an energy boost. It is designed to be used every morning, awakening the skin with a fresh, energised feel.
Due to the non-greasy and fast absorbing properties it's perfect when you jump out the shower as you don't need to wait around between applying and getting dressed. Don't be fooled by its lightweight texture – applying it all over is like a tall drink of water for your skin.
Find out more at www.unitybeautyessentials.com