Interview: Poppy Delevingne on her new 'Queen of Pop' range for Jo Malone London
Poppy Delevingne is the perfect ambassador for Jo Malone London. The elegant and stylish British model has worked for many leading international fashion houses and is a long term muse for iconic brands Chanel and Louis Vuitton.
Poppy has recently explored her passion for design and, by partnering with the provider of some of Britain's best loved scents, she has created some inspiring collections. Following the success of her 'Poptastic' range, she has collaborated with Jo Malone London for her second limited edition collection, 'Queen of Pop'. The bright and colourful collection celebrates all things bath time. It features some of Poppy's favourite Jo Malone London scents and today she is introducing the new collection to readers of The Sloaney…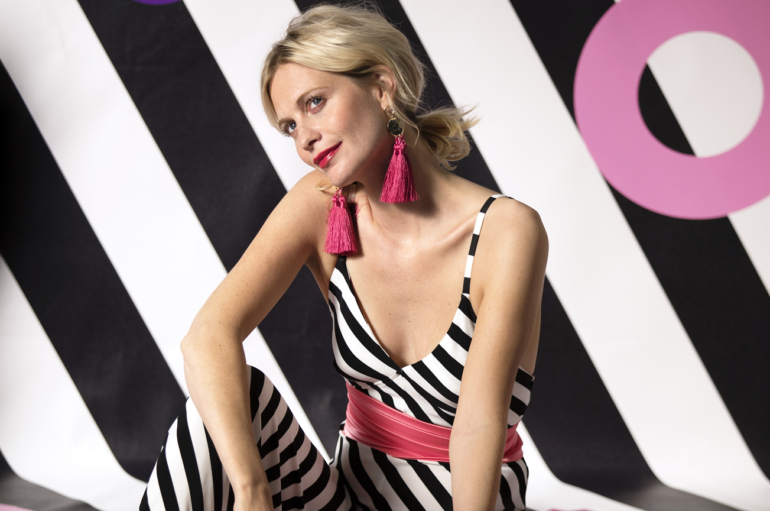 The Sloaney: What inspired you to make this collection?
Poppy Delevingne: I wanted to do something that capitalised on the creative momentum of Poptastic, my first collaboration with Jo Malone London, whilst keeping that sense of fun. My favourite thing in the entire world is bath time. We have created bubble baths in some of my favourite fragrances. Also, in order to celebrate Jo Malone London's art of Fragrance Combining™, we have incorporated candles and colognes for the perfect bath time package.
The Sloaney: We are glad to hear you like bath time as much as us! What makes the perfect bath?
Poppy Delevingne: I always prefer to bathe in the evening. I draw a long hot bath, use lashings of Queen of Pop bubble bath play a little bit of Fleetwood Mac in the background, and have a candle burning (maybe three) and a rubber ducky. Preferably the Queen of Pop rubber ducky with black polka dots to keep me company. Perfection.
The Sloaney: Why are the specific scents you have used in your collection ideal for the bath?
Poppy Delevingne: We wanted the bubble baths to be particularly luxurious. I wanted the fragrances to create that indulgent, transportative feeling. Velvet Rose & Oud, Black Cedarwood & Juniper and Nectarine Blossom & Honey all have this sensual side and are also very relaxing.
The Sloaney: We love having a candle burning when in the bath and Jo Malone offers a great range…
Poppy Delevingne: They add an amazing layer of fragrance and atmosphere to bath time! But the designs are so  striking they would equally look beautiful on any mantelpiece or bedside table. I chose to work with Basil & Neroli as it seems very British; a real London scent that somehow reminds me of wet pavements. Blackberry & Bay is again very British but also very sumptuous. And then the Grapefruit cuts through anything to add zingy freshness.
The Sloaney: Do you have a favourite combination of scents to use with the Queen of Pop collection?
Poppy Delevingne: All Jo Malone London fragrances are designed to be worn alone or combined with other scents – that is the foundation of the art of Fragrance Combining™. So anything from Queen of Pop works beautifully alone or with existing products. My recommendation would be to hop into a Queen of Pop bath using Velvet Rose & Oud Bubble Bath and then use Tuberose Angelica Body Crème, then I would jump straight to Red Roses Cologne. All the roses – an English rose with all the roses, what a dream!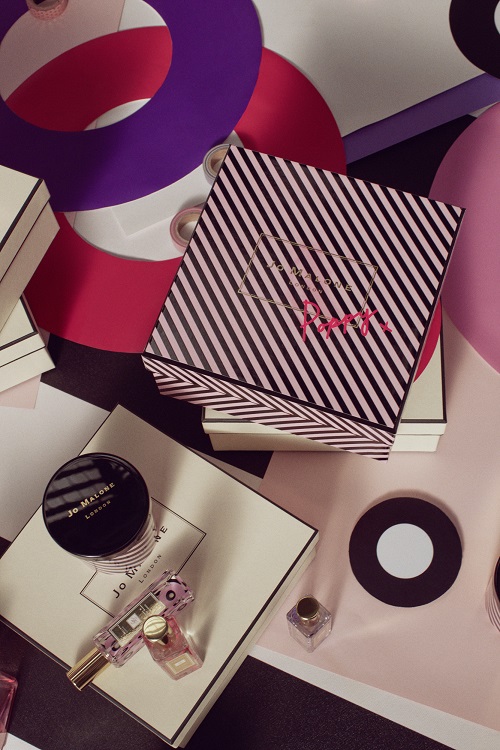 Buy the collection from Jo Malone London stores or online at https://www.jomalone.co.uk/