Beauty Buzz: The Makeup Hand Palette makes blending products easy
One of the secrets of talented make-up artists is their creativity when it comes to mixing products. They have been doing it for years in order to get the best out of different brands and achieve the perfect look.
Whether it is mixing foundations, eyeliners, lipsticks or even self-tanning products, blending is big in the world of cosmetics.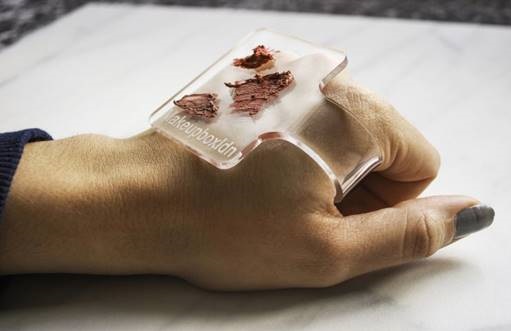 This is why our latest installment of Beauty Buzz is all about a hot new product known as the Makeup Hand Palette. It is 100% Acrylic and the perfect mixing palette. This tool allows you to combine your beauty products in an easy, efficient, clean and hygienic way.
It has already taken the beauty world by storm and is fact becoming a 'must have' item. There was a pre-launch waitlist of over 6,000 people and one is selling every 20 minutes.
The Makeup Hand Palette (£12) is available from www.makeupbox-ldn.co.uk