Fairmont Maldives launches The Sustainability Lab
We have fond memories of visiting the Maldives and look forward to exploring this beautiful part of the world again in the future. During our previous trip, it was very interesting to learn about the threats to the Maldives and its beautiful sea life. Sustainability initiatives are essential for helping to preserve this special part of the planet.
As tourism continues to grow and develop in the Maldives, so too does concern regarding single-use plastics and its impact on the pristine ecosystems. Experts claim that by 2050 there will be more plastic in the ocean than fish. It is extremely worrying to witness the amount of plastic that is washed up on some of the beaches every morning and this really brings home the reality of the scale of the problem.
With this in mind, we warmly welcome the news from Fairmont Maldives Sirru Fen Fushi that the resort has launched a Sustainability Lab. This private island is located in the remote Shaviyani atoll and the Sustainability Lab is the first of its kind in the archipelago.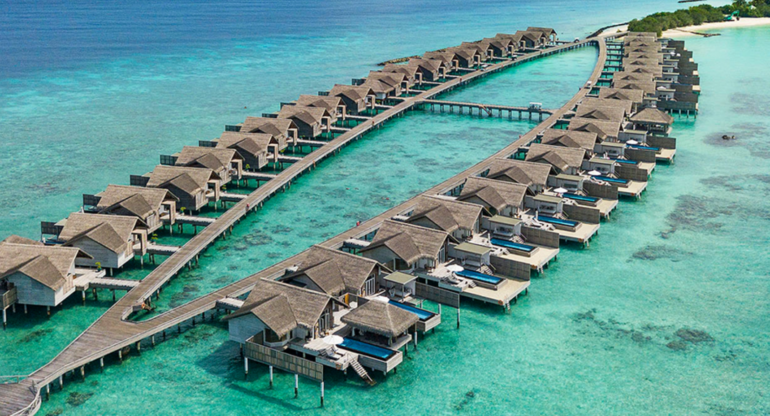 A hub of eco-education, the Sustainability Lab will turn plastic waste into bespoke souvenirs and unique products, educate guests and empower local communities. With the launch, the resort aspires to be as close to zero waste as they can using current and future technology improvements in order to find better ways to reduce, reuse, recycle and upcycle waste, whilst inspiring others globally to help secure a better future for the surrounding oceans and communities.
The resort has also partnered with seven local schools in Shaviyani Atoll for the Fairmont Award Scheme, whereby the sustainability team will visit the schools to teach classes and host workshops on recycling, marine biodiversity, climate change and ocean conservation. Local children are also invited to visit the resort to witness the Sustainability Lab in action in addition to the island's other conservation projects; encouraging the next generation to care passionately about protecting their natural ecosystem.
You can learn more at www.fairmont.com/maldives