Casa Baglioni opens in Milan
Baglioni Hotels & Resorts has officially opened its latest Milanese hotel, Casa Baglioni, in the design district of Brera – an area known as the 'artists' district' for its timeless charm and considered the most beautiful in Milan. With spaces that draw inspiration from the art and design world of 1960s Milan, the hotel is a stone's throw from  the city's best  luxury boutiques, art galleries, antique markets and chic cocktail bars.
The property houses 30 suites and guest rooms, a living area, an impressive wine cellar and a destination restaurant by Michelin-starred Chef Claudio Sadler.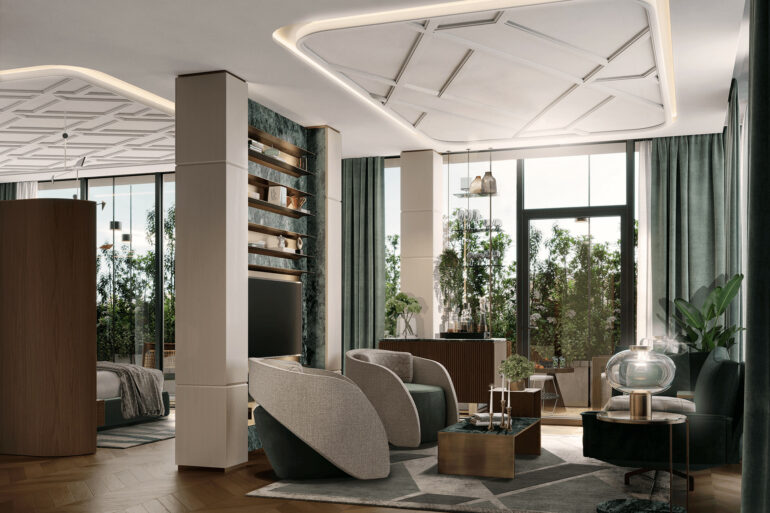 Casa Baglioni is a new member of the prestigious partner network The Leading Hotels of the World offers 30 stylish  guest rooms and suites, each designed by Milanese architects Spagnulo & Partners. The spaces are embellished with major artworks by famous Italian and international artists. Meanwhile, the cuisine will be headed by stellar Italian Chef, Claudio Sadler, who has moved his current Milanese restaurant, Restaurant Sadler, and its Michelin star, to Casa Baglioni.
A celebrated figure in the international gourmet scene, Sadler Restaurant will combine his sophisticated philosophy with exclusive culinary masterpieces – from modern lunches to elegant dinner creations – accompanied by a variety of prestigious wines. Seating 36, its exclusive, intimate location will showcase local traditional dishes and contemporary culinary creativity. 
The property is located at Via Dei Giardini, 21 | 20121 | Milan | Italy | Tel: +39 (0)2 366 61960 | Email: reservations.casabaglioni@baglionihotels.com Discover more online: https://www.baglionihotels.com/
---
NEXT UP
Entries open for the Superyacht Cup Palma 2023 – The Sloaney