Dine Scandinavian style and enjoy superb food at The Harcourt Bar & Restaurant
BY WILLIAM INGS
---
Tucked away down a quiet street in Marylebone Village is the fashionable Harcourt. A smart well styled bar-come-restaurant-come-cocktail bar, in the heart of 'Little Sweden'. With Scandinavian tones, funky artwork, plush decor and well-appointed private dining rooms on the first floor; The Harcourt is a bit of a hidden gem.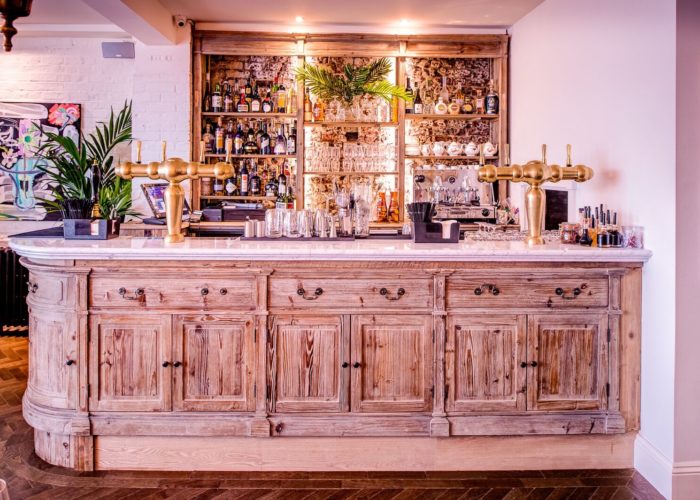 An extensive and well priced cocktail menu featured some rather wonderful signature and seasonal cocktails. The mixologist busied himself away burning rosemary for his next concoction, whilst we enjoyed and now highly recommend the 'Punajuuri'. The food was superb, a pleasant surprise from what, all in all, looks like a pub from the street.
The diverse and appealing lunch menu features the likes of Oysters, Nordic Reindeer, Baltic Rye Sprats (chicory and pickled beetroot), Pumpkin Soup and Atlantic Sea Bream Poke. The latter was sublime, a fresh, sharp and light ceviche of sea bream with soy, ginger and spring onion. Followed by Charcoal Onglet Steak and Braised Ox Cheeks, all well presented, very weIl cooked and reasonably priced. The chef clearly knows what he's doing, a very enjoyable experience.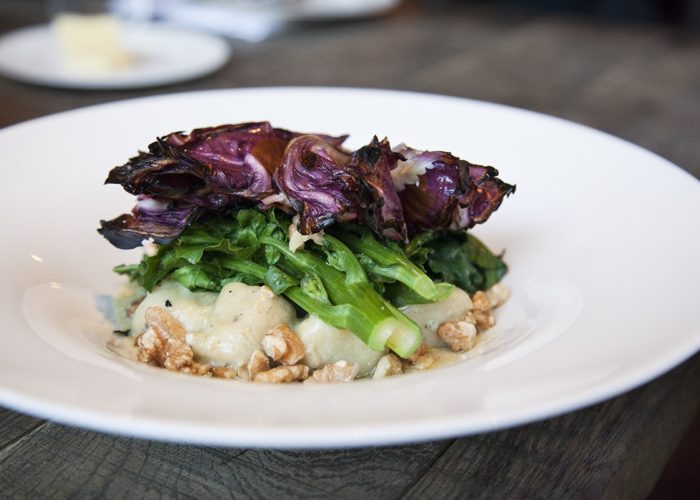 The wine list boasted a wide range from decent standard wines to some very impressive ones, not too far down the page. A delicious Château La Gasparde 2008, came recommended. A selection between two great desert wines, went with a tremendous chocolate fondant and a lovely selection of cheese. An absolutely pleasurable lunchtime dining experience.
One can imagine Saturday nights get busy, enjoyed by a mix of diners and those searching for very good cocktails at the central bar. The private dining upstairs looked fun. A large bar area and space towards the rear where the building's garden once was, hosts receptions and parties in a rather swish and inviting environment. The Harcourt must be a local treat and is very much well worth a visit for everyone else. I highly recommend stopped by.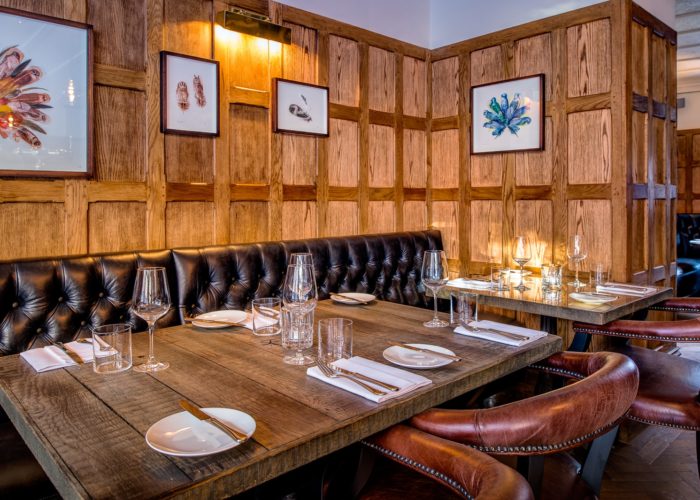 The Standouts
Punajuuri Cocktail – £12
Atlantic Sea Bream Poke – £11
Brasied Ox Cheeks – £16.50
Chocolate Fondant – £6
Dessert Wine – La Fleur d'Or Sauternes – £12 (125ml)
and…
The décor, artworks and value for money
How The Harcourt scored
Food: 4.5 out of 5
Atmosphere: 4 out of 5
The Harcourt is located at 32 Harcourt Street, London, W1H 4HX. Book by phoning 020 3771 8660 or visiting the website at www.theharcourt.com
---
Recommended read: Sporting legends gather in Cheltenham's new VIP hotspot, The Green Room