Added on 14 March 2023
TheSloaney
Caroline Nicholls , Cheltenham Festival , Frys Teak , Holland Cooper , Hunting For Interiors , Moet , Peachy Belts , South West Ten , Stevenson Brothers
The Season 2023: Highlights from the Cheltenham Festival Shopping Village
If you arrive early at the Cheltenham Festival, or fancy taking a break from the racing or your hospitality box during the meet, the Cheltenham Festival Shopping Village is certainly worth a visit. Positioned alongside the Moet Champagne Bar, the spacious marquees contain many fashion, interiors and homeware delights.
Holland Cooper has a strong affinity with Cheltenham. The British brand occupies a significant amount of floorspace and proves to be a haven for those looking to update their wardrobe with classic and chic country wear. The pop-up boutique has plenty of stock available and various looks have also been styled on mannequins for those seeking some inspiration.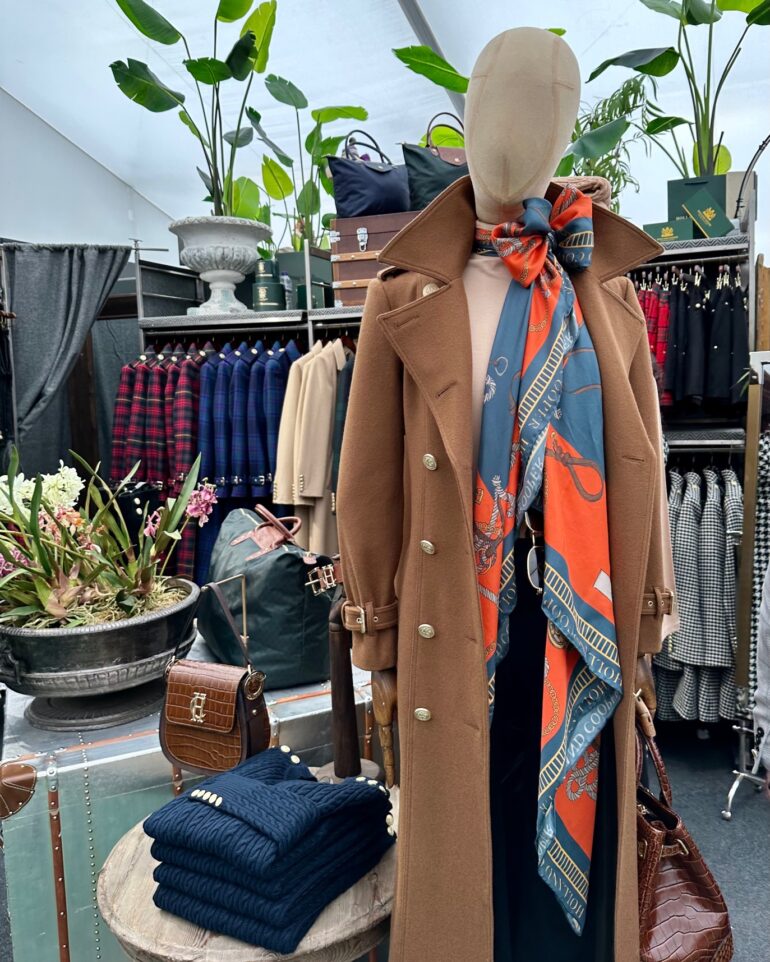 Mackenzie & George offers some wonderful hat pins, should you wish to customise your trilby. The ability to change the colour scheme of a hat can be very helpful if you want to wear it with multiple different outfits. Leather belts and ties are also available, as well as various other accessories.
Stevenson Brothers has an impressive range of rocking horses. They have been beautifully crafted and would make a welcome addition to a playroom.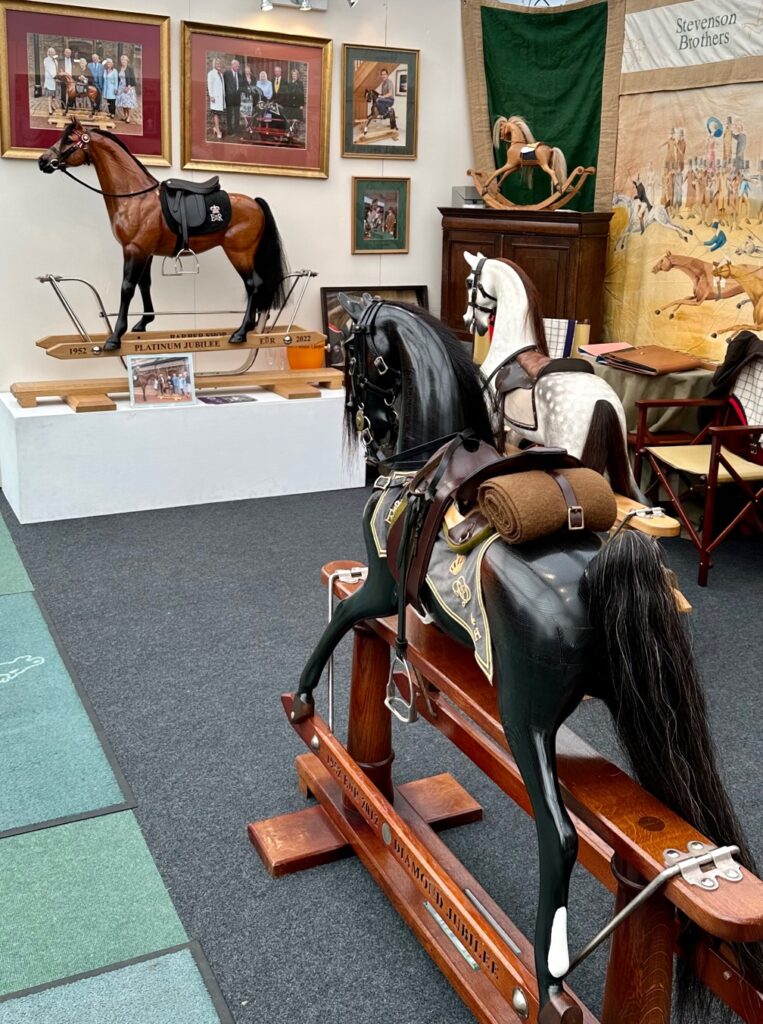 Peachy Belts is showcasing an impressive selection of belts and there is one available in almost every colour and design that can be imagined. The quality of the belts is excellent and they are made from fine Italian leather.
Welligogs is showcasing a collection that channels the country chic look. The range in the Cheltenham Festival Shopping Village includes some pastel tweeds, which will be ideal for the forthcoming spring months and a welcome addition to the wardrobe ahead of Badminton Horse Trials.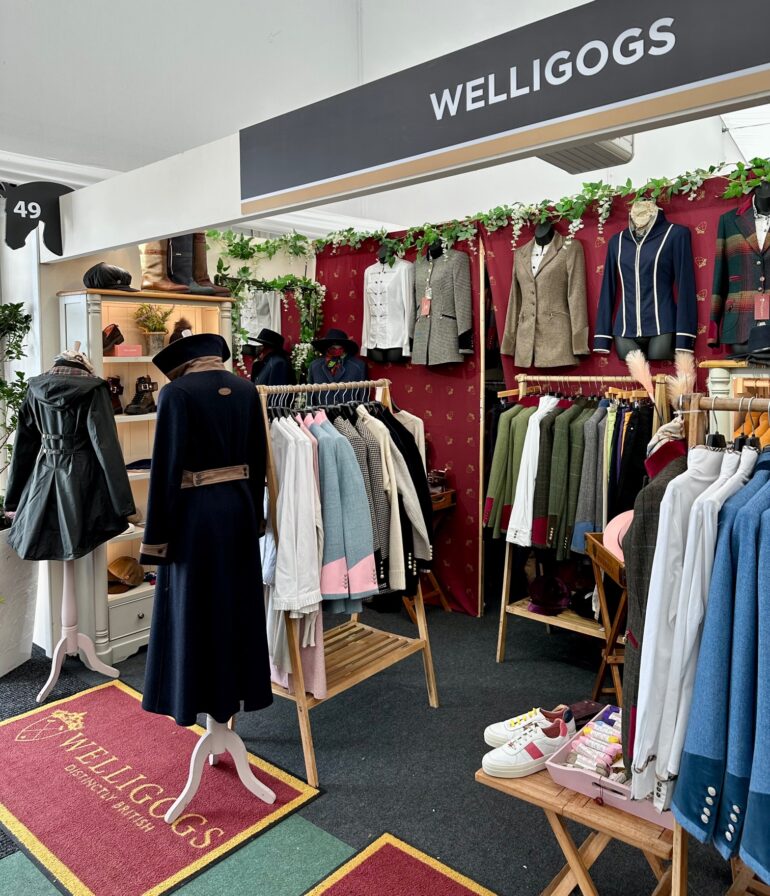 Meanwhile, Graham McCartney Millinery has some striking hats and headpieces, which are suitable for winter and summer occasions. South West Ten is another boutique in the Cheltenham Festival Shopping Village that is worth visiting and it stocks contemporary and stylish jackets. Metallics are proving a key trend for this store at the moment.
Caroline Nicholls stocks lots of accessories, as well as some gorgeous cushions that feature racehorses and equestrian-inspired designs. Elegantly cut dresses and jackets were also noted.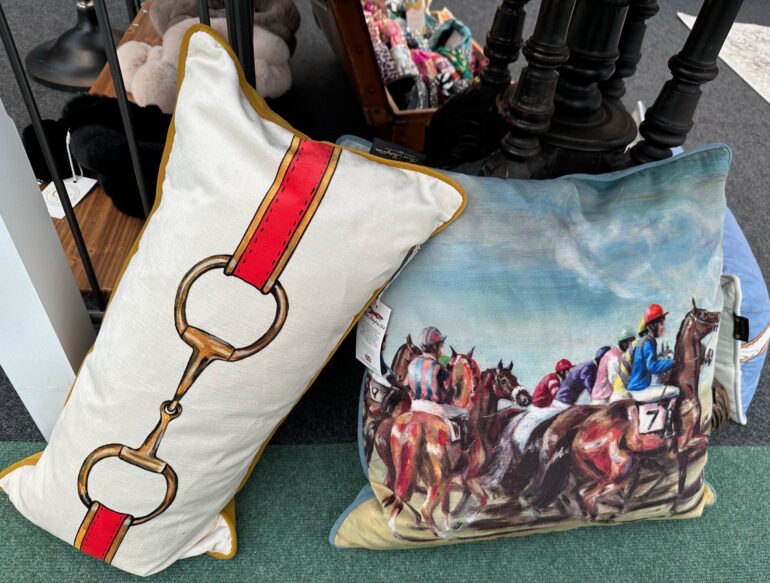 Hunting For Interiors featured some fabulous lampshades that pictured horses within their design, as well as some striking sculptures. The business sells country-inspired antiques and it is well worth spending some time browsing the pop-up store.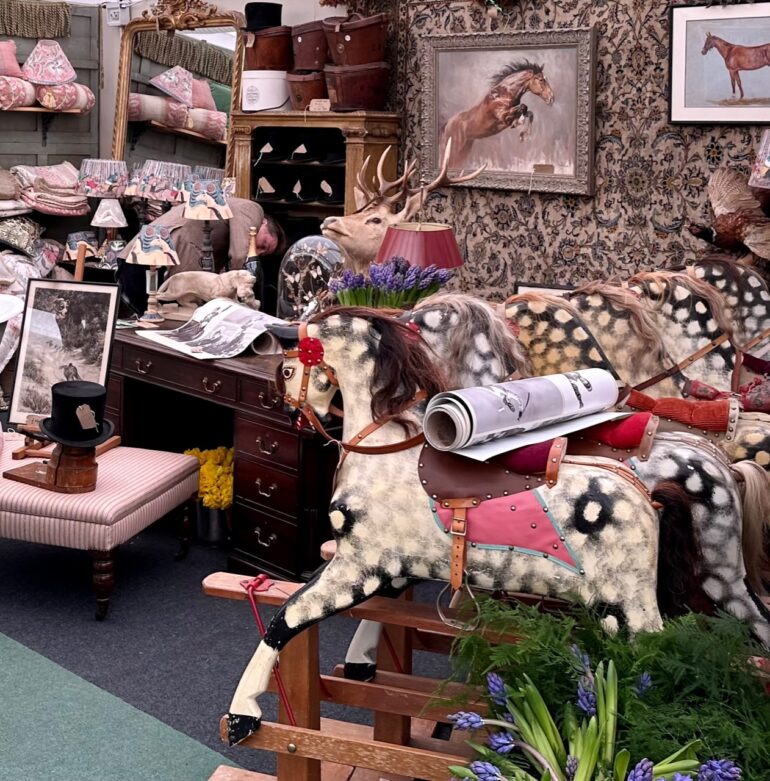 Frys Teak has a beautiful glass-top table that is positioned on top of galloping and jumping horses – this was a very impressive statement piece.
Watch our Shopping Preview from the Cheltenham Festival Shopping Village on Sloaney TV:
Read our coverage from the opening day of the Cheltenham Festival 2023 here.
See more on our social feeds: Instagram – TikTok – Facebook – Twitter
Don't miss our guide to the British Summer Social Season