Added on 23 May 2023
TheSloaney
British Social Season , Chelsea Flower Show , Chelsea Flower Show Shopping , Lulu Guinness , Moloh , Really Wild , RHS Chelsea , Stevenson Brothers , The Great British Bee Co. , The Jewellery Stop
RHS Chelsea Flower Show 2023: The Shopping Guide
As with all of the main events of the British Social Season, the RHS Chelsea Flower Show provides some excellent shopping opportunities. While the horticultural highlights of the show sit within the Great Pavilion and the surrounding show gardens, this event also provides visitors with the opportunity to enjoy browsing a select number of boutiques.
In addition to the official RHS shop, there are a number of stores that present guests with a selection of beautiful floral art, classic fashion, perfumes, toys and gardening accessories.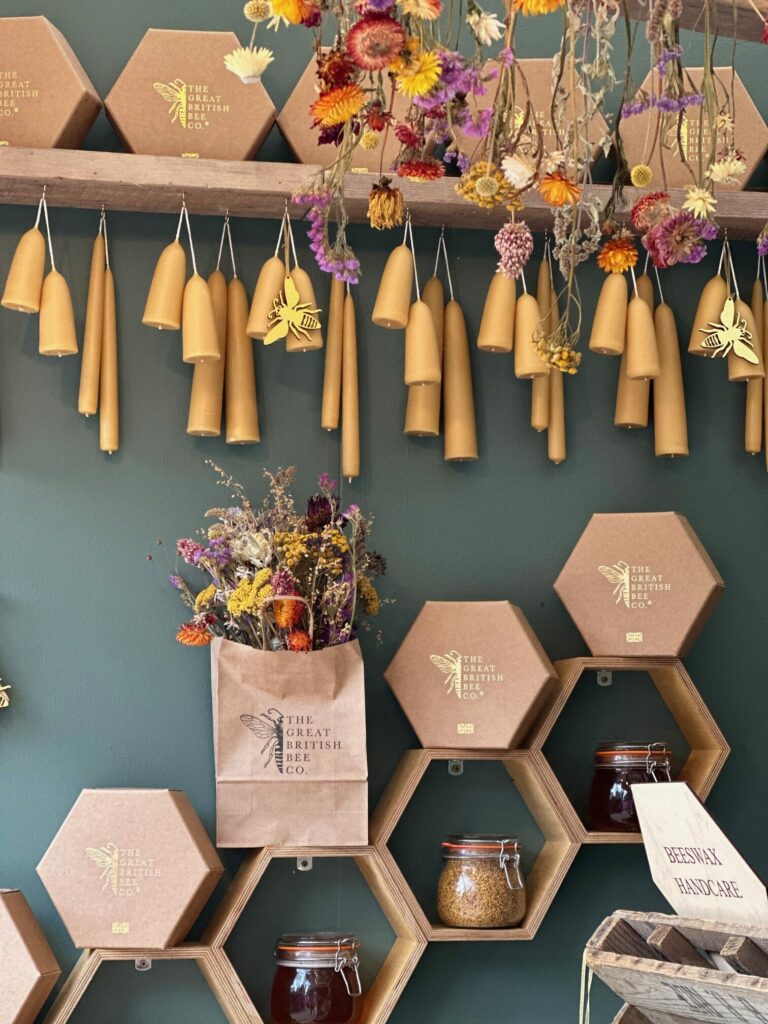 The Great British Bee Co. is well worth visiting during your Chelsea Flower Show shopping trip. They have some fabulous diffusers, with lovely floral scents, including a Rose and Geranium option. The Jewellery Stop stocks unique and reasonably priced jewellery in some fantastic colours that appear almost iridescent in certain light. The colourful earrings and necklaces will brighten up any outfit.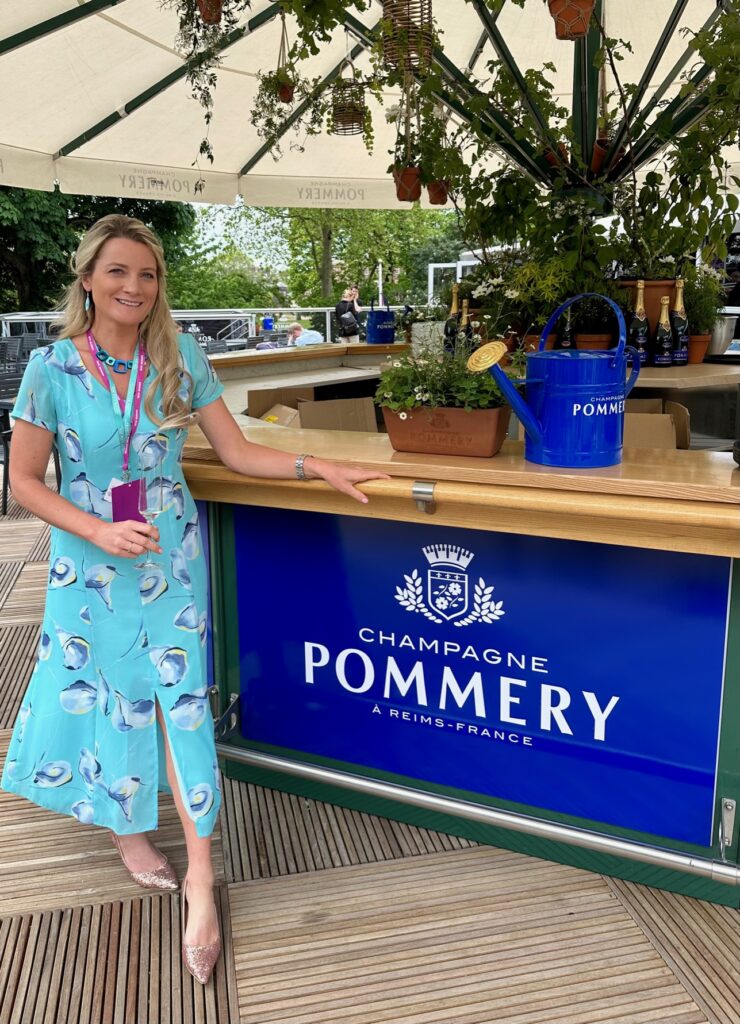 The Sloaney Editor, Dr Laura Toogood, visited both of these stores and purchased a fantastic diffuser, which a rich scent, from the Great British Bee Co. She also purchased a unique square design necklace, which combined different shades of blue and added this to her look for the day, as seen above.
We featured MOLOH in our shopping preview of Badminton Horse Trials and the stylish fashion brand is also on show at the Chelsea Flower Show, along with the likes of Really Wild London and Lulu Guinness.
Stevenson Brothers also make a welcome appearance for those browsing the Chelsea Flower Show shopping avenue, with their stunning collection of rocking horses.
After you have visited the various shops, we recommend relaxing on the Champagne Pommery terrace, which provides you with a fantastic view of the show beneath and a place to rest up.
Up Next:
RHS Chelsea Flower Show 2023 Social Diary: Royalty and famous faces show support for the leading horticultural show – The Sloaney
Horticultural treasures admired by all at the RHS Chelsea Flower Show 2023 – The Sloaney