Michael Van Clarke has modestly harnessed and perfected the art of hairdressing
I recently visited the Michael Van Clarke salon in Marylebone. Tucked away from the shops and hidden from high-street clientele, this discreet venue is located on Beaumont Street and provides an entire beauty experience. The self-titled salon was founded by a creative genius who has received many titles during his 30 years experience in the beauty industry. Before starting his own multi-award winning company, which is now billed as London's most luxurious salon, Michael worked with the likes of Leonard of Mayfair and John Frieda.
On my arrival, I was whisked into a modern, large room to be treated by an expert colour technician who gave my hair a full assessment. The professional staff are categorised according to their expertise in order to help provide you with the ultimate result from your salon experience.
I will happily admit that my locks are my pride and joy, and I am sure that every woman is familiar with the pressure we put on our stylists to create the perfect bouffant. So, I was very impressed when my tresses were given a second opinion, before the stylist in charge thoroughly explained the chosen style to be executed and the process of my colouring treatment.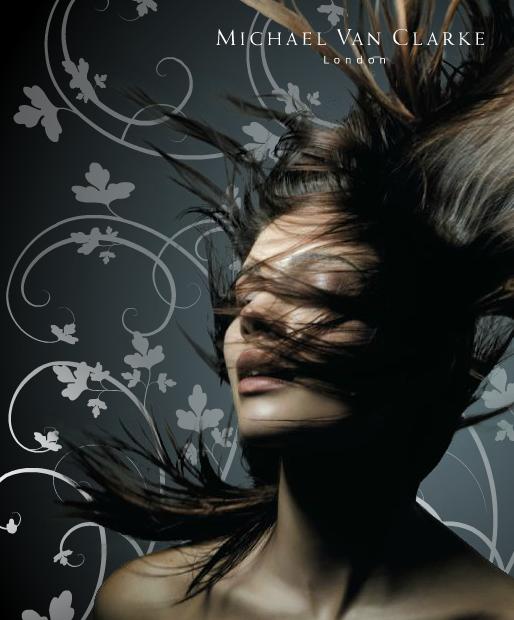 After a quick rinse I was moved into the next room to be treated to Michael Van Clarke's perfected Diamond Dry Cut with a senior stylist. This revolutionary process is used on clean, dry hair and works to incorporate natural movement and texture. My hair was treated as a canvas as the stylist used his scissors with unrivalled levels of precision and balance. This specific method is said to work in tune with your natural style, texture, and face shape, which allows a unique and easy-to-maintain look to be created.
Unlike many other salons, the stylists at Michael Van Clarke understand the weeks spent between salon trips are extremely important. My senior stylist explained different measures I could take to maintain my hair before my next appointment. This will ensure that I have the locks I desire and always look salon fresh.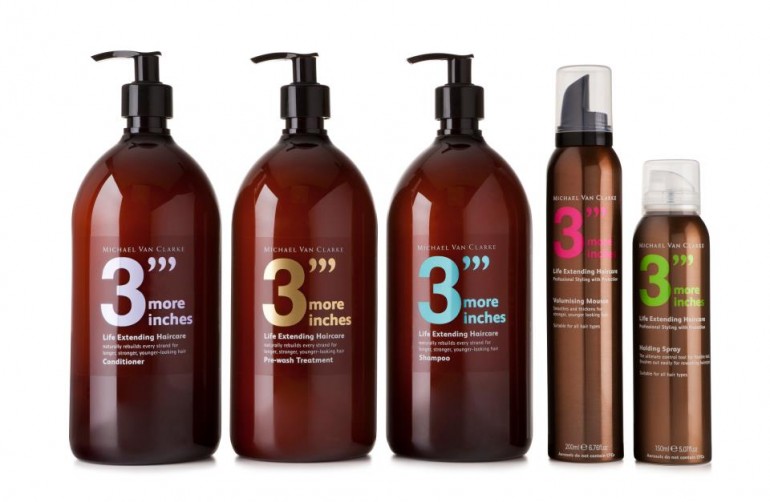 All products used during my experience at Michael Van Clarke were from his scientifically perfected "3 More Inches" product line. This range includes a pre-wash treatment, shampoo, conditioner, mousse, thickening spray and holding spray.
The range is made up mostly of cashmere proteins and plant extracts and is designed to replenish and strengthen tired or damaged tresses and promises to dramatically reduce hair breakages and split ends.
After a month of testing these products I can safely say my hair has never been sleeker or healthier, enabling it to regain strength and grow length. The use of these fabulous products, combined with a great cut and many 'between-salon-trip tips' have kept my hair looking its best.
I can honestly say that I have never been looked after so attentively and professionally in a salon. Not only was the end result high quality, but the service provided when achieving my dream hairstyle was exemplary.
To be in with a chance of winning the Michael Van Clarke Mousse and other luxury beauty goods, take a look at The Sloaney's latest Beauty Giveaway. 
3 More Inches products are available exclusively at Michael Van Clarke, Space NK, or www.3moreinches.com and you can book an appointment at Michael Van Clarke here.