Val d'Isère announces a line-up of excellent events and activities for the summer
Val d'Isère is not just a winter destination. Those wanting to get out into nature and experience something different this summer need look no further, as the popular resort welcomes visitors back for an exciting line-up of events and activities.
The Alpine village offers new e-bike tracks, Nordic walking courses, newly opened accommodation, unmissable events and much more throughout the entire season, establishing itself as a year-round destination. From cultural activities and culinary events to endless sports to try, Val d'Isère during summer has plenty to offer all ages and types of traveller heading out to the striking alps for their 2023 getaway.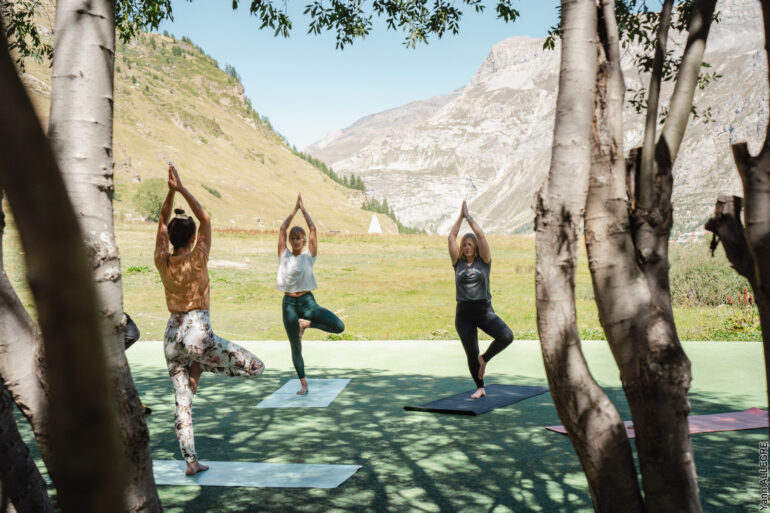 What's more, any travellers staying on the weekend of the 1st July and those booked with Val d'Isère Reservations from the 1st-8th July will have access to an unlimited range of activities free-of-charge when booking using the new Val Pass!
Hiking & Biking
Located in the Vanoise National Park, Val d'Isère offers endless hiking trails and guided nature walks through the lush green peaks. This summer, keen walkers can try out Nordic walking, organised by the well-known mountain guide Franck Bortolotti. Through Nordic techniques, walkers will be taught how to use their poles effectively on all terrains, helping them to explore Val d'Isère's selection of beautiful trails. For those enjoying the new e-biking trend or looking to try something new, Val d'Isère has over 200 km of slopes, perfect for riding along on an eMTB bike or trying out tricks on the pump track. New for this summer, Val d'Isère have introduced the 18km 'Val Pesto' gourmet trail, perfect for food fanatics. Looping around the village, riders will stop off at different artisans along the route to sample local products and enjoy a refreshing drink. Making the sport even more accessible this season, Val d'Isère have created a beginner area called First Ride with flat runs, easy wooden obstacles and two small climbs to practise before heading out onto the trails.
Endless events
Providing visitors with entertainment all summer long, Val d'Isère has an exciting lineup of events that travellers will not want to miss over the coming months. Kicking off the summer season is the Premiers Souffles event, where Val d'Isère is offering a free Val Pass on the 1st & 2nd July for all travellers, and from the 1st-8th for those booking with Val d'Isère Reservations. This includes over 25 unlimited and complimentary activities in the Sports Park, the Bike Park, on the trails and in the Aqua Leisure Complex, allowing guests to kick off the summer in style. The weekend event also includes DJ sets, expert introductions to the activities on offer, and a big barbecue in the Manchet Valley, followed by some healthy competition in the numerous sporting tournaments. On the 5th and 6th August is La Foire Avaline, a traditional village fair which has taken place for over 15 years filled with concerts, family-friendly entertainment and traditional games as well as the chance to try out local cuisine and handiwork from over 90 providers.
Rest & relax
After a day out walking or e-biking around the mountains, guests can head back to luxury accommodation for a well-deserved rest. Celebrating its first summer in Val d'Isère is the new Club Med Exclusive Collection. As the village's only all-inclusive resort, it is the perfect option for families looking for a care-free getaway. In addition to providing exciting outdoor activities, Club Med also caters for wellness seekers, offering a series of relaxing retreats alongside unique spa and wellness programmes for guests to enjoy amongst the calming mountain setting. Further up the mountain, France's highest spa and hotel, Le Refuge de Solaise, offers wellness at an altitude, with yoga, healthy cuisine and mountain-side meditation.
Cultural activities
Culture vultures can enjoy Val d'Isère's weekly guided tours around the village and the protected Le Fornet hamlet, where expert guides explain the rich history of the area and its development. There are also two art exhibitions running over the summer months which feature the 'Hidden Treasures of Val d'Isère's Chapels' which date back to the start of the 19th century, and 'HOPES', an outdoor exhibition which addresses climate change and urges viewers to take a stand.
For more information on Val d'Isère during summer, please visit www.valdisere.com/en/ 
---