Travel News Bulletin
Patricia Bech highlights some of the latest offers, travel news and experiences…
---
Badrutt's Palace celebrates the 100-year anniversary of the first flight between London and St. Moritz
Grande-dame bastion of Alpine innovation, Badrutt's Palace, is delighted to announce the launch of its own branded plane next month offering direct flights to St. Moritz from London. The 30-seater Dornier 328 jet – which will run as a carbon neutral aircraft – will take its inaugural flight on the 14 February, departing from London's Biggin Hill Airport to Samedan St. Moritz, running on selected dates in February thereafter.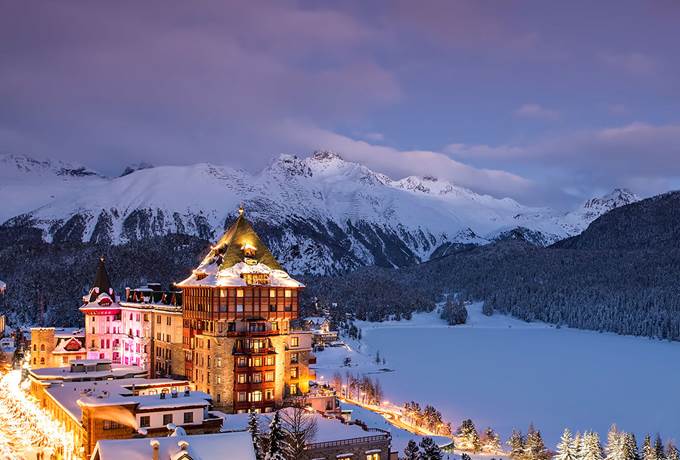 ---
The Barcelona EDITION's Penthouses boast the best views of the city
The Penthouses at The Barcelona EDITION are the epitome of Ian Schrager's renowned vision for hospitality. Each Penthouse offers unforgettable comfort, extraordinary style and an exceptional level of services in a truly personal atmosphere, making guests feel right at home.
Located on the top floor, The Barcelona Penthouse and the Santa Caterina Penthouse, are both 90m2 and have been designed to offer their guests a calming, functional and luxurious space with plenty of room to entertain against the stunning cityscape backdrop. Each Penthouse also has a second connecting room with terrace and both Penthouses can be combined as a 4-bedroom Penthouse. The luxury experience in the heart of Barcelona features personalised services such a complimentary one-way transfer, a local vermouth trolley and complimentary in-room bespoke cocktails. The Barcelona EDITION Penthouses start from 1.800 EUR per night.
---
Pet friendly destinations
Taxi2airport.com has found the best locations in Europe to travel to in 2020 if you have a pet. Italy is the country with the highest number of hotels that allow pets (18,176 hotels). Russia (10,831), Poland (8,521), Croatia (7,794) and Spain (6,945) all follow. Meanwhile, if you want to go somewhere with the best rated pet-friendly hotels France comes out on top, closely followed by our very own United Kingdom.
---
A Kenyan Safari for solo travellers
Whether single by choice or circumstance, or simply seeking a holiday with others who share a passion for wildlife, this Solo Group tour ticks all the boxes. Join fellow solo travellers (everyone has their own room) on a nine-night journey from Nairobi to Aberdare National Park, Lake Elementaita, the Masai Mara and Lake Naivasha that promises animal encounters and convivial company in equal measure. Departing 16 May and 14 November, A Kenyan Safari costs from £2,895 pp with No Single Supplement, including BA flights (Heathrow), transfers, park entry fees, eight nights' accommodation, most meals, excursions, and the services of guides and local representatives. Call Jules Verne on 020 3553 3722 (www.vjv.com).